Hearing loss is a pressing health concern affecting millions globally. Thankfully, hearing aids provide a crucial solution, offering transformative benefits to those with hearing challenges. However, the devices come in various shapes and sizes, each with a different speciality. Moreover, choosing a suitable one at a price range that doesn't always cost an arm and a leg is necessary. In this scenario, professional hearing aid centres play a significant role in ensuring that individuals have improved hearing results.
Let us look at the vital role that professional hearing aid centres play in the journey to better hearing.
The Importance of a Professional Hearing Aid Centre in Device Selection and Fitting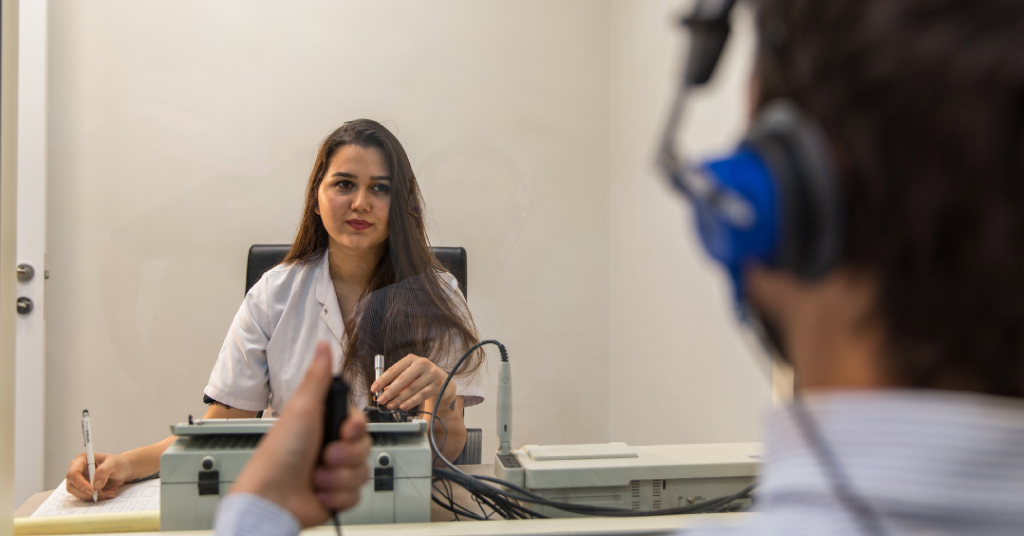 Audiologists and professional hearing aid centres are indispensable in the journey to improved hearing. Here are 6 compelling reasons why professional centres are the preferred choice:
1. Unrivalled Expertise
Audiologists have advanced degrees in hearing health, allowing them to provide a thorough understanding of the difficulties of hearing loss. This experience ensures accurate diagnosis and the selection of the best hearing aids for your particular requirements.
2. Customised Comfort
Hearing aids must be custom-fitted for maximum comfort and functionality. Audiologists and trained specialists excel in this area, customising gadgets for individual needs. Ongoing monitoring and adjustments guarantee that the transition to hearing technology is as painless as possible.
3. Trustworthy Relationships
Audiologists in hearing aid centres also provide comprehensive care, including diagnosing and treating various hearing-related conditions. It fosters long-lasting patient-provider relationships that go beyond hearing aid fittings.
4. Tinnitus and Balance Support
Audiologists provide continuous support for multiple illnesses and hearing complications. They are also at the forefront of tinnitus research while handling balance concerns as well.
5. Safety First
Misfit hearing aids, when left unaddressed, may lead to ear infections. Audiologists ensure safety by conducting a wide range of tests to prevent excessive amplification that can harm hearing.
6. A Wise Investment
Seeking treatment through licensed audiologists is a valuable investment. They provide warranty protection, expert cleanings, and upgrade guidance for the best possible upkeep.
The Expertise of Professional Hearing Aid Centres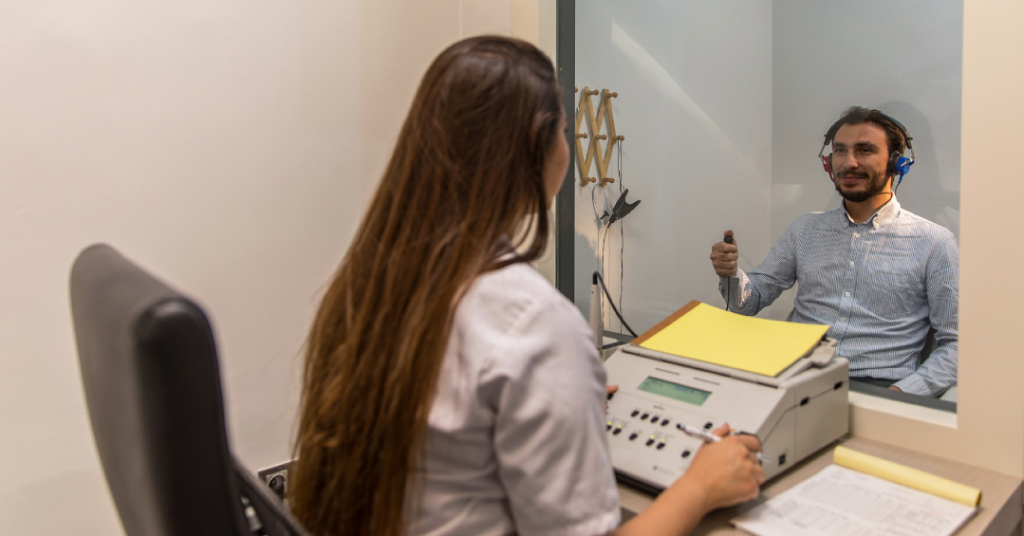 As noted above, professional hearing aid centres are staffed by highly trained and certified audiologists and hearing care professionals. These experts possess the knowledge, skills, and experience required to assess, diagnose, and treat hearing loss effectively.
Let's explore the key contributions of professional centres in enhancing hearing results.
1. Comprehensive Hearing Evaluations
The initial step in the process is a comprehensive hearing evaluation. Audiologists and hearing care specialists employ a variety of diagnostic tests to determine the kind and severity of hearing loss.
These assessments are essential for choosing each person's best course of action and hearing aid solutions.
2. Personalised Treatment Plans
Professional hearing aid centres recognise that hearing loss is a highly individualised condition. They collaborate with patients to create personalised treatment plans that consider their unique needs, lifestyle, and preferences.
This customised approach ensures that individuals receive the best hearing aid options.
3. Selection and Fitting of Hearing Aids
Once the type and degree of hearing loss are determined, professional centres assist patients in selecting the right hearing aids. They think about things like style, features, and suitability for the patient's lifestyle.
Proper fitting and modifications are essential for maximum comfort and performance.
4. Education and Counseling
Professional centres go beyond the technical aspects of hearing aids. They educate and guide patients and their families. This includes advice on how to use and maintain hearing aids, manage expectations, and deal with the emotional aspects of hearing loss.
5. Follow-up Care
The relationship between professional centres and their patients is ongoing. Regular follow-up consultations are essential for monitoring progress and making required hearing aid modifications.
This ongoing assistance assists clients in adapting to and maximising the benefits of their hearing aids.
6. Technology Advancements
The field of audiology and hearing aid technology is continually evolving. Professional hearing aid facilities keep up with the most recent breakthroughs in hearing aid technology. This ensures that patients have access to the most cutting-edge and effective hearing solutions.
7. Community Outreach and Awareness
Professional hearing aid centres also play a role in raising awareness about hearing health and the importance of early intervention. They frequently participate in community outreach initiatives to inform individuals about the warning signals of hearing loss and the available treatments.
At this point, we must also mention that hearing care agencies adopting a brand-agnostic approach can deliver better results. Currently,  the six major hearing aid brands in India are:
Widex | Phonak | ReSound | Oticon | Signia | Starkey.
Click here to view our Ultimate Guide to Hearing Aids Pricing in India.
The Impact of Professional Hearing Aid Centres on Individuals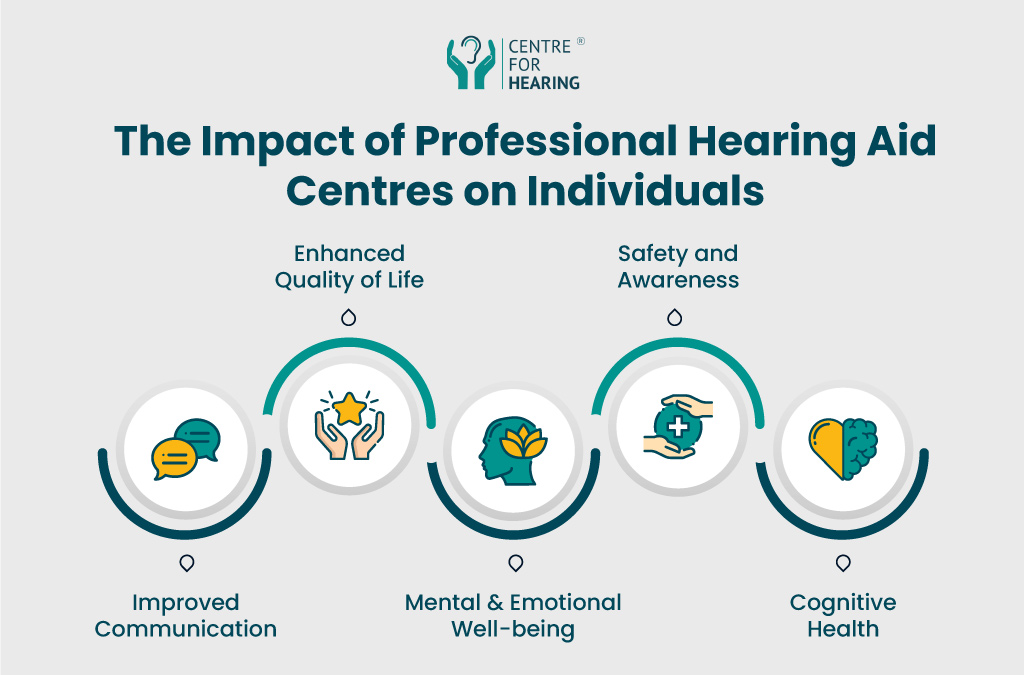 Professional centres have a significant impact on those who seek their services. Here are some of the ways in which these centres contribute to enhanced hearing results and improved overall well-being
1. Improved Communication
Hearing aids enable people with hearing loss to re-engage with their surroundings. They can have more meaningful conversations, participate in social events, and connect more successfully with loved ones.
2. Enhanced Quality of Life
The ability to hear and engage in daily activities has a direct correlation with an improved quality of life. Professional hearing aid centres help individuals regain independence and confidence, leading to a more fulfilling life.
3. Mental and Emotional Well-being
Isolation, despair, and anxiety can all result from hearing loss. Professional hearing aid facilities improve mental and emotional well-being by correcting hearing loss and reducing the negative effects of social isolation and loneliness.
4. Safety and Awareness
Hearing aids are not only about improved communication but also about safety. Individuals with hearing loss may not hear warning signals, alarms, or oncoming vehicles. Hearing aids improve safety by making people more aware of their surroundings.
5. Cognitive Health
Untreated hearing loss has been linked to cognitive deterioration in recent studies. Hearing aids can assist in lowering this risk by preserving cognitive functions and brain health.
Centre for Hearing: Your Path to Enhanced Hearing and a Brighter Future
Professional hearing aid centres serve as the cornerstone in the journey to better hearing for those with hearing impairments. They play a critical role in better hearing outcomes and enhancing the general well-being of their patients through their knowledge, extensive services, and continuing care.
As the prevalence of hearing loss rises, the critical role of professional hearing aid centres like the Centre for Hearing® in addressing this global crisis becomes clearer.
With our brand-agnostic approach to hearing aid devices, high-tech facilities with experts and multiple locations across the country, we are geared up to be your vital partner in the journey to better hearing and a higher quality of life.
Contact Centre for Hearing® to embark on a journey towards improved hearing and a brighter future.