The days of bulky hearing aids with excessive feedback noise and constant adjustments are long gone. With many modern supplementing functionalities, Bluetooth hearing aids have undergone many subtle changes in their design and capabilities to elevate the user experience.
Modern hearing aids deal with hearing loss issues, which affect an individual's lifestyle, disrupt experiencing sounds and put up barriers to connecting with the world. Bluetooth hearing aids keep up with the technological advancements of the world and aim to bridge this gap more effectively, helping the affected people rebuild their lifestyles.
The Development of Bluetooth Hearing Aids
A few decades ago, no one imagined that hearing aids could connect to phones. They were bulky in design, and the only focus was sturdy hearing aids for users. Traditional hearing aids were a chore to operate, leading to many people with hearing loss avoiding the consideration of wearing hearing aids.
(Our articles should be positive reinforcement, not talking about how the world thinks hearing aids are useless and a liability!)
In the past, people have considered hearing aids not to live up to their expectations owing to background noise or feedback issues. These issues are now long resolved – instruments now provide a fantastic level of hearing considered quite natural, and technology has shifted its focus to having a feature-rich product to address peripheral issues such as hearing through mobile phones and TVs.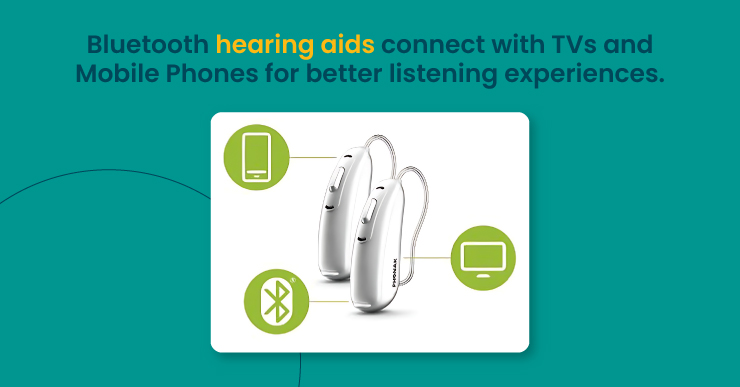 As mobile phones improved, so did hearing aids. We have reached a time when the stigma around wearing them has reduced. Thanks to the sleeker designs with cutting-edge features enhancing the listening experience. Centre For Hearing also contributes to dispelling the myths associated with hearing loss.
5 Long-term Benefits of Bluetooth Hearing Aids
1. Streaming hands-free phone conversations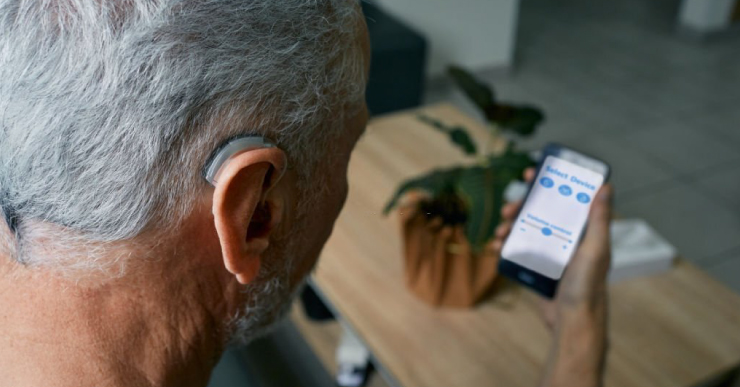 What's better than accepting calls without picking up the phone and bringing it closer to the ears? Bluetooth hearing aids enable users to pick up calls on Android and iOS devices. These calls are binaural; thus, the wearer can hear the sound in both ears. This reduces the strain on a person's ears while giving the additional benefit of being hands-free. The phone calls can be heard clearly, and there is no scope for miscommunication.
2. Control volume as per your liking 
Everyone likes to have some degree of control over the volume of their hearing aids. There is a sweet spot of volume that is loud enough and low enough to be soothing to the ears in different environments, and Bluetooth hearing aids have the provision to control volume remotely through mobile phone apps.
Furthermore, these hearing aids also have custom presets for the wearers to choose from. This gives them the flexibility to adjust volumes and listening experiences based on their location and activities. This is especially useful when the wearer transitions from a quieter area to a louder one, like clubs, concerts, or sporting events.
3. Enhanced control over advanced features through the app
Latest hearing aids are compatible with Android and iPhone compatible mobile applications. These apps provide a greater degree of control into the hands of the user.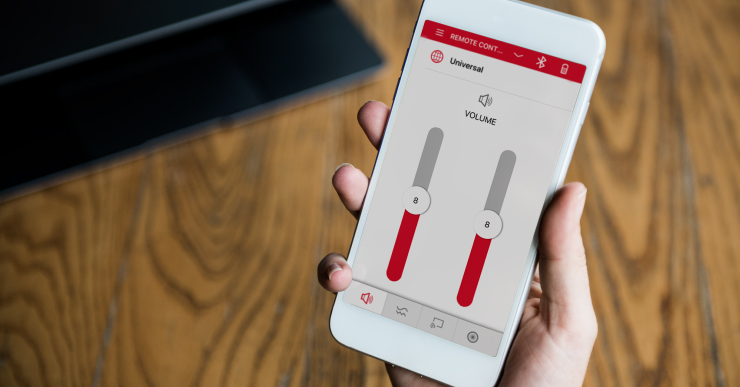 Apps allow the user to control features such as:
Directionality – which direction you wish to focus on
Noise cancellation
Adjust treble and bass (For the advanced user)
Locate a missing hearing aid
Select which  environment you are in (cinema, party, quiet situation, etc). The hearing aid accordingly manages the output.
4. Remote Fine-tuning in bluetooth hearing aids
Apps are the backbone of the modern lifestyle. From smart home devices to regular day-to-day shopping aspect is connected to an app. Bluetooth hearing aids are compatible with many hearing care apps. These apps are incredibly user-friendly and don't involve a steep learning curve.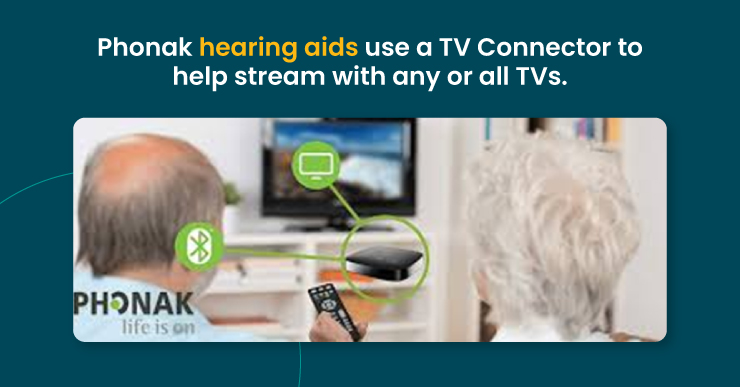 People can easily use these apps to connect with audiologists and resolve their queries. Senior individuals unable to visit their hearing care experts frequently can get their hearing aids tuned remotely via these apps. Some apps even come with hearing aid locators, so they are never lost or misplaced.
5. Better entertainment value – direct streaming of audio/ video
This changes with Bluetooth hearing aids as they allow wearers to connect to TV and mobile.
People can now listen to their favourite songs without compromising the sound quality, and wearers can even connect to TVs and watch their preferred programs without dependency. With such seamless connectivity to entertainment mediums, individuals can healthily cope with their hearing loss with minimal adjustments to their lifestyle.
Bluetooth hearing aids will continue to improve in future iterations, and they are an ideal medium to mimic natural sounds for the affected individual. Apart from Bluetooth hearing aids, it is imperative to connect with expert professionals who can help navigate the landmine of hearing loss.
Centre For HearingⓇ – Fighting The Silent Epidemic
Despite the advancements in technology, there is a significant prevalence of hearing loss in India. Centre For HearingⓇ is a premier hearing care agency determined to fight this silent epidemic and raise awareness about the benefits of modern technology in this field. With over 50 clinics across India fitted with world-class treatment facilities, Centre For HearingⓇ strives to provide all types of hearing tests and implants.
Centre For HearingⓇ has a team of experts and well-qualified audiologists to provide top-tier hearing care solutions. We follow a brand-agnostic approach and offer only quality brands of hearing aids.
Visit your nearest clinic today!