Hearing loss is a serious disorder that needs proper diagnosis and treatment. While not all forms of hearing loss may need corrective hearing aids, there are certain tests which will help you identify the type of hearing loss and how to treat it.
Though people are known to experiment with purchasing hearing instruments online, it is an extremely risky choice.
Diagnosing the type and degree of hearing loss needs the expertise of an audiologist and associated facilities. Only after a complete hearing evaluation can one decide what the course of corrective action should be for someone with a hearing impairment.
The Solutions could range from allopathic medicines to even surgery. For certain types of hearing loss and in the case of older patients where surgeries are rarely recommended, the answer is Hearing Aids.
Let's take a look at some of the tests meant to diagnose hearing loss.
Tests For Diagnosing Hearing Loss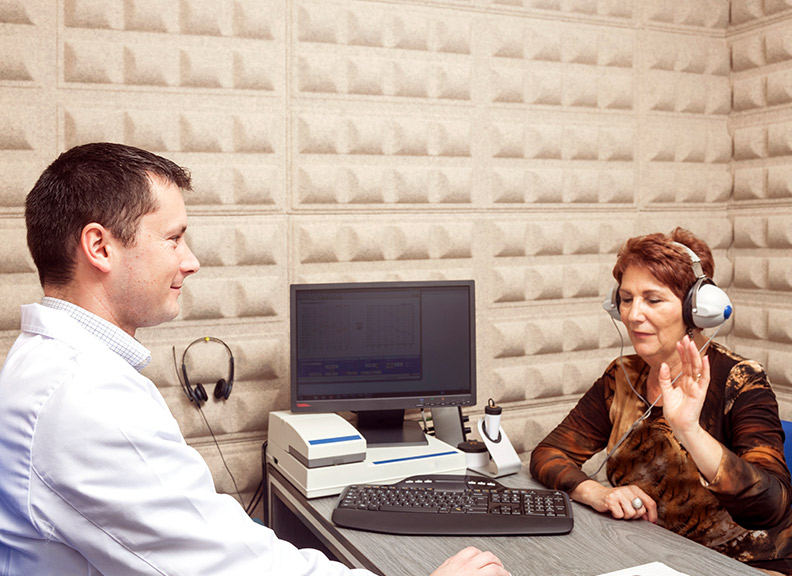 1. Pure Tone Audiometry (PTA)
Pure tone audiometry (PTA) is the key hearing test used to identify hearing thresholds of an individual, enabling determination of the degree, type and configuration of a hearing loss. PTA is a subjective, behavioural measurement of hearing threshold, as it relies on patient's response to pure tone stimuli. Therefore, PTA is used on adults and children old enough to cooperate with the test procedure.
PTA only measures thresholds, rather than other aspects of hearing such as sound localization. This includes two types of tests:
Air Conduction:

During an air conduction test, sounds are played into the person's ears through earphones placed directly in the ear. This type of pure tone test gives you and the audiologist information about how all parts of the ear are working.

Bone Conduction:

During a bone conduction test, sounds are produced by a bone oscillator, which is placed on the person's forehead. A bone conduction test will give you and the audiologist information about your baby's sensorineural function (or how the inner ear is working).
2. Otoacoustic Emissions (OAE)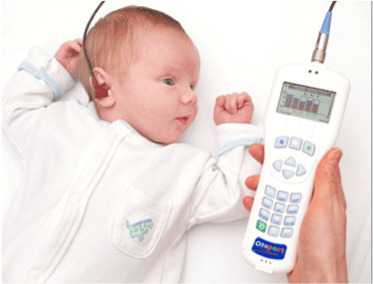 The hearing test is usually performed on newborn babies to detect deafness. It can also be used on adults to test for hearing loss. 'Otoacoustic emissions' refer to the sounds produced by the cochlea. These sounds can be used to test the function of the cochlea and other parts of the ear, including the auditory nerve.
OAE testing is not painful and many babies sleep right through it. During the OAE test, sounds are played into the baby's ear through a small earphone placed in the baby's ear. A microphone measures an echo response from the inner ear. This information helps define the type of hearing loss. If the cochlea is functioning properly it should echo in response to the sound.
3. Impedance Audiometry (Tympanometry)
This test is used to determine how the eardrum and middle ear are working. During a tympanometry test, a small earphone is placed in the ear canal and air pressure is gently changed. This test is helpful in showing if there is an ear infection or fluid in the middle ear. This test is important because fluid or other problems in the middle ear can affect hearing.
4. BERA (Brain Evoked Response Audiometry)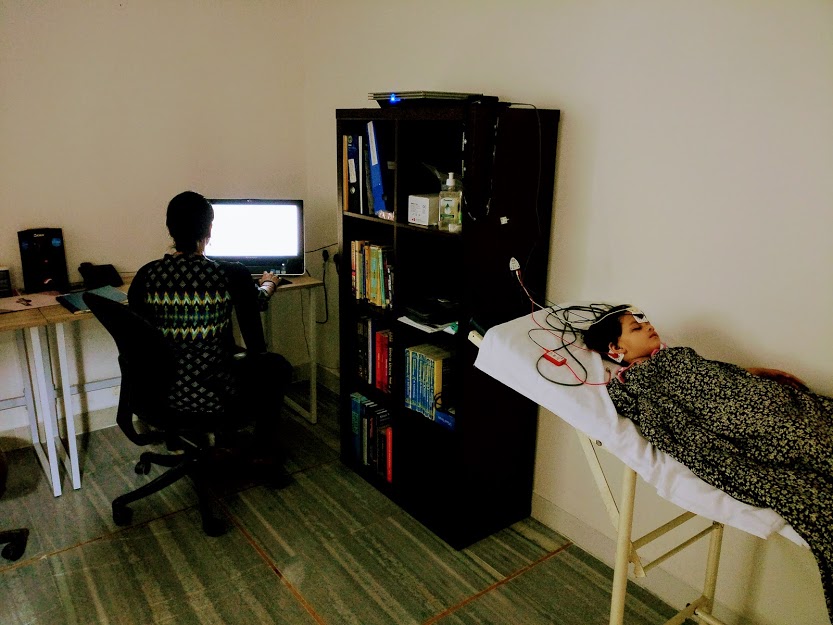 Also known as the Auditory Brainstem Response (ABR) test, this is a helpful tool in determining a child's ability to hear. The test uses a special computer to measure the way the child's hearing nerve responds to different sounds. The test is usually performed with the child in a state of deep sleep. In slightly older children or hyperactive children, there might be a need for sedation.
5. Auditory Steady State Responses (ASSR)
ASSR testing is another electrophysiologic measurement of a baby's hearing. The results of this test may provide more frequency-specific threshold information for infants who have severe to profound hearing losses. This enables the audiologist to have more precise data to proceed with hearing aid fittings or determining cochlear implant candidacy. Like the ABR assessment, infants over 6 months of age may need to be sedated for ASSR testing.
6. Behavioral Audiometry
As a child matures and is able to provide hearing results behaviorally, hearing information can be plotted with even greater specificity. During audiometric testing, the audiologist finds the lowest intensity level (threshold) at which a child can detect sound at different frequencies.
From this information, a graphic representation of the hearing loss, called an audiogram, is created. Based on the audiogram, the hearing loss will typically be classified as mild, moderate, moderately severe, severe, or profound.
Based on the diagnosis, the appropriate hearing instrument is identified and fitted. The hearing instruments are programed and personalised by the audiologist to suit the individual's requirements and hearing loss.
Additionally, the audiologist will also provide other services such as:
Fine tuning of hearing instruments
After-sales service and repair
Mould and shell production (ear pieces made to comfortably fit the individual's ear)
Home visits for elderly / senior citizens
If you or a loved one are suffering from hearing loss, get in touch with Centre For Hearing!
We offer the most comprehensive diagnostic facilities, and have over 50 RCI certified audiologists onboard!
Call us on on +91 9811227492 for a FREE CONSULTATION!