Hearing loss is a common sensory impairment becoming more prevalent day-by-day worldwide. It affects millions of individuals worldwide.
According to WHO, it is estimated that by 2050 over 700 million people, which is 1 in every 10 people, will have disabling hearing loss. 
With the increasing number of cases of hearing loss, the usage of hearing aids has also increased, and it will continue to rise. With this comes the need for customization of hearing aids depending on the varying needs of the consumers, along with the challenges.
However, by understanding the specific needs of individuals with hearing loss and tailoring the hearing aids accordingly, we can enhance the overall quality of these machines, thus improving the quality of life of the affected people.
This article explores the innovative technologies and approaches being experimented with to perfectly customise a hearing aid for the users' requirements. Let's first explore what a hearing aid is.
Hearing Aids and Their Varying Needs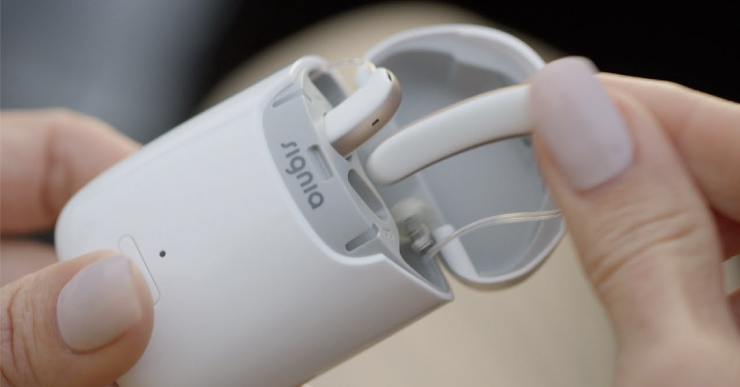 Hearing aids are primarily worn by people with hearing disabilities or loss that happens due to damage to the small sensory cells in the inner ear, called hair cells. There can be numerous reasons for hearing loss, like age, exposure to loud noise, genetic predisposition, and some medical conditions.
No matter what's the reason, hearing loss can be daunting as it may lead to memory loss, self-esteem issues, depression, a complete disconnect from one's surroundings, and loneliness.
Not every hearing loss can be corrected with hearing aids. The ones which can be treated with hearing aids can be managed well if you know how to use them according to your needs. But first, you need to understand what a hearing aid is.
What is a hearing aid? 
Hearing aids are small electronic devices that amplify sounds to enable them to reach your ears. They improve the hearing and speech comprehension of individuals affected by hearing loss and help them improve the quality of their lives.
There are usually five types of hearing aids –
in-the-ear (ITE)
receiver-in-the-ear (RITE)
CROS/BiCROS
Challenges in Customising Hearing Aids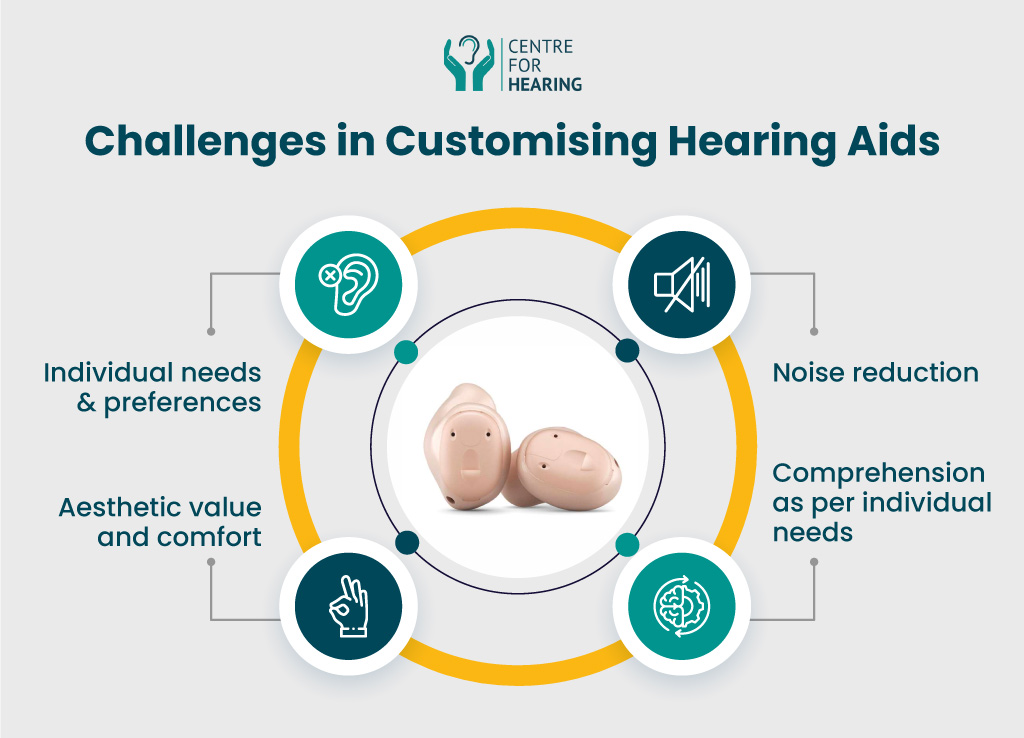 Hearing aids simplify the lives of those affected with hearing loss. However, customising them to the needs of different individuals can be challenging. Some of the major challenges that come across in the process are:
Individual needs and preferences
The hearing loss profile of every person is different from that of another. It may vary in terms of degree, frequency range, and localisation. Hence, customising hearing aids to cater to these variations is essential to provide enhanced amplification and sound clarity.
Background noise would vary for individuals from one situation to another. In that case, customization should be done to minimise the noise in any environment.
Aesthetic value and comfort
Many people avoid wearing hearing machines due to the taboo, and they don't want them to be visible to the outside world. In that case, the hearing aids must be customised to fit the aesthetic and size requirements of the consumer. However, just being invisible is not enough. Before considering an invisible hearing aid, you need to know how to choose the best invisible hearing aid for your needs.
Comprehension as per individual needs
Hearing loss has a huge impact on our comprehension and cognitive abilities. Customised hearing machines should be tailor-made to enhance cognitive processing and improve comprehension.
Hearing Aids: Modern Approaches to Customization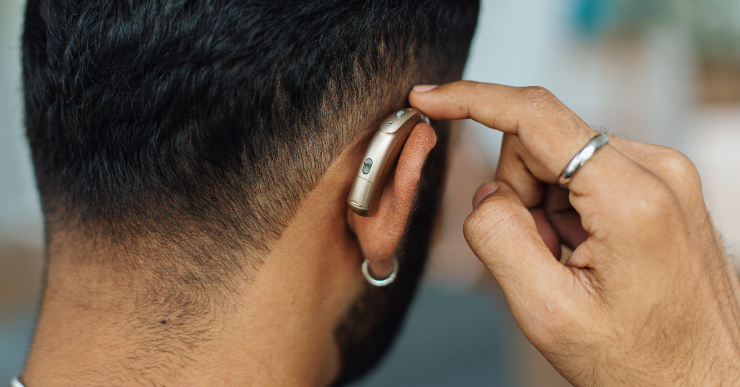 In the past decade, the hearing machine aid and assistive listening devices technology have advanced tremendously. However, no matter how much the technology has improved, the basic structure of a hearing aid remains the same: it has four basic parts – a microphone, a processor, a receiver, and a power source.
The microphone picks up the sound and passes it to the processor, which amplifies the signal. The signal is then passed to the receiver, delivering it to the ear canal. Some of the latest advancements in hearing aid technology are automatic hearing aids and wireless technology featuring Bluetooth connectivity and many more.
Here are some modern and innovative approaches adopted to their customization:
The use of advanced digital technology in audiology has enabled personalised fitting and programming of hearing aids. Proper programming using real-time measurements allows for the management of amplification settings based on an individual's hearing profile.
Artificial Intelligence (AI) and Machine Learning (ML) can help track data related to individual requirements, from background noise to preferences in sizes and sound modifications. That way, the use of AI and ML technologies in hearing aids helps to understand the changing ambience and the unique requirements of the consumers.
Integration of biometric measurements
Integrating biometric measurements such as heart rate variability and environmental sensors can help in enhancing the customization of hearing machines.
Teleaudiology and remote customization
Teleaudiology platforms offer remote customization and programming of hearing aids. This further allows individuals to receive personalised adjustments without the need for in-person visits. This approach facilitates ongoing support, reduces barriers to care, and enhances user satisfaction.
Last Words 
With the increasing cases of hearing loss and hence, the demand for hearing aids, the need for customization has increased. By meeting the varied requirements of people with hearing loss, the customization of hearing machine enables the acknowledgement of the diversity of hearing loss and thus ensures a more inclusive society.
This helps people with hearing loss to be more involved in their surroundings and participate fully in social gatherings and professional environments, making their lives more fulfilling. Customization of hearing aids can make the hearing aid technology more personalised and transformative, thus fostering a future where hearing loss can be normalised.
At Centre For Hearing®, we have provided the best hearing care for over 40 years. Our hearing care services range from a series of specialised audiometry tests to helping you provide the best hearing aids across the country. We have a free helpline dedicated to addressing all kinds of hearing-related queries and concerns, available pan India.
To learn more about us and our facilities, visit our website today.