Hearing aid prices are influenced by factors such as Technology Level, Number Of Channels, Hearing Aid Style, Hearing Aid Size, Features and Connectivity, Service and Support.
For ease of understanding, we have categorised the prices of the various types of hearing aids as follows:


Basic: Retired, 1-to-1 or 1-to-2 Interactions |  Standard: Somewhat Active Lifestyle | Advanced: Active, Reasonably Social Lifestyle | Premium: Professional Requirement / Very Active Lifestyle
[ninja-popup ID=1822]
TYPES OF HEARING AIDS WITH THEIR PRICES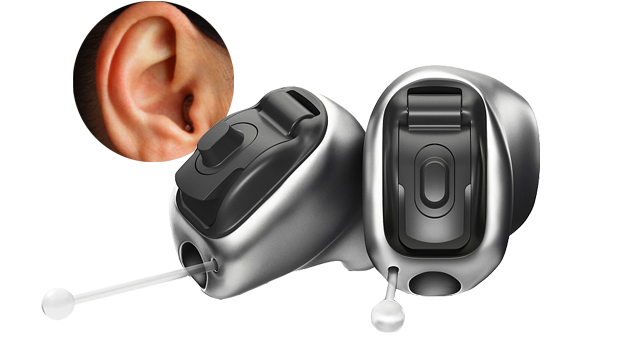 INVISIBLE IN THE CANAL  HEARING AID (IIC)
An IIC hearing aid is the most discreet type of Hearing Aid.

It fits deeper into the ear canal – though it only fits certain canal sizes.

It is best suited to those with moderate hearing loss.
Price Range: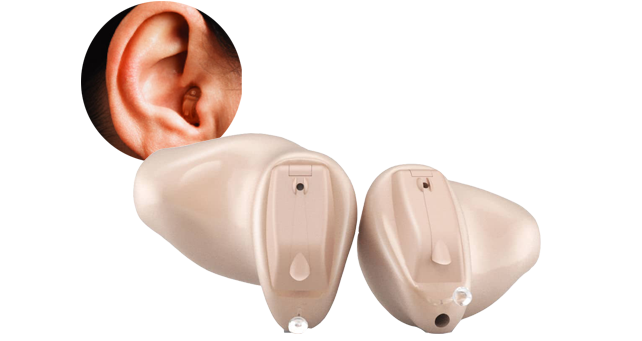 COMPLETELY IN THE CANAL HEARING AID (CIC)
A CIC hearing aid is also discreet and fits into the ear canal.

It is easy to use for telephonic conversations.

It is quite effective in blocking out background noise.
Price Range: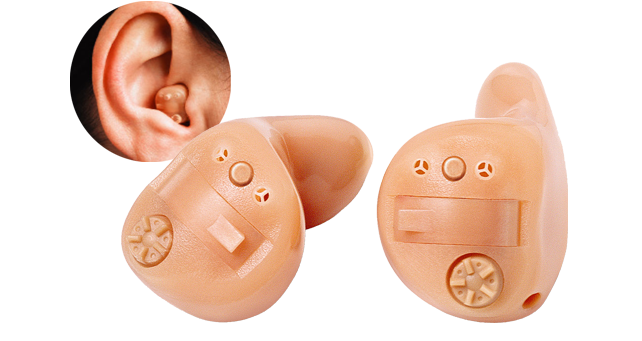 IN THE CANAL HEARING AID (ITC)
An ITC hearing aid is slightly larger than a CIC hearing aid.

It has low feedback, like a CIC hearing aid, but can accommodate more features.

It is suited for mild to severe hearing loss.
Price Range: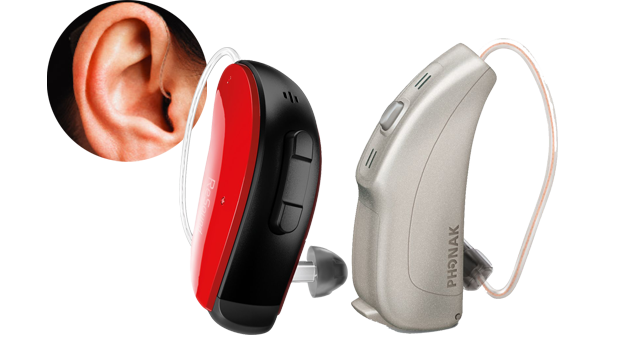 RECEIVER IN CANAL & RECEIVER IN THE EAR HEARING AID (RIC & RITE)
An RIC Hearing Aid, is similar to a BTE (Behind The Ear) hearing aid, but with the receiver placed within the ear canal.

It is lighter and prevents the 'plugged-up feeling' or the occlusion effect.

It is almost invisible.

It is suitable for mild to severe hearing losses.
Price Range: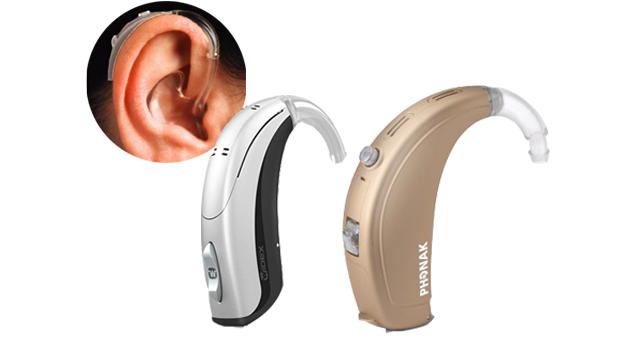 BEHIND THE EAR HEARING AID (BTE)
A BTE hearing aid is useful for all types of hearing loss.

It is capable of providing more amplification as compared to other types.

It is the best choice for hearing impaired children.

It is larger in size, but easier to handle, is sturdy and has a longer battery life.
Price Range: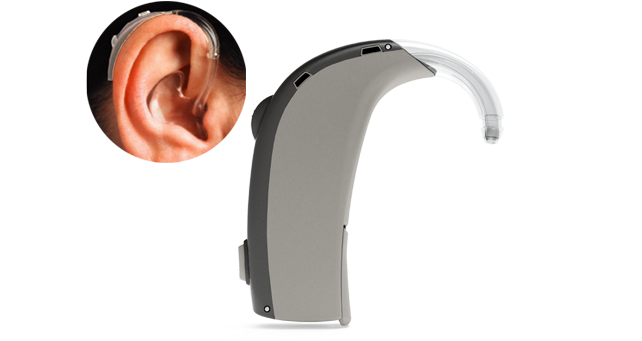 SUPER POWER BTE 
A Super Power BTE is similar to a BTE hearing aid, but with the ability to give more amplification for severe-to-profound hearing loss.

It has a 'power adaption manager' to control the level of amplification.

It also includes frequency compression to compensate for a dead region in the higher frequencies.

It comes with IP68 rating – resistant to dust and moisture.
Price Range: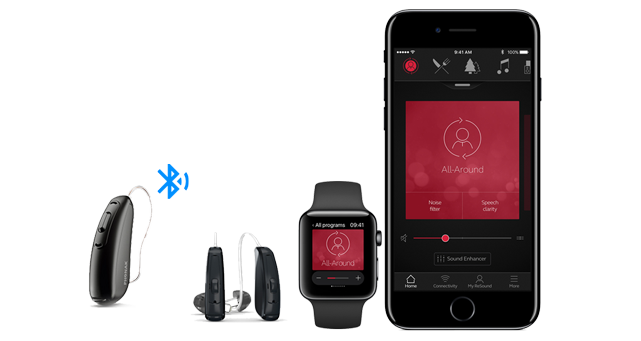 SMART HEARING AIDS
Smart hearing aids are highly intelligent and clinically proven to deliver better results in noisy environments.
They are capable of adapting to any environment, without the need for manual adjustments.
They offer Bluetooth and Wireless technologies for connectivity with external devices like iPhones, iPads, Android phones and Television for a more personalised hearing experience.
They can be fine-tuned remotely – eliminating the need to visit the clinic every time.
They offer binaural streaming which enables 2 instruments to work in a synchronized manner.
Price Range: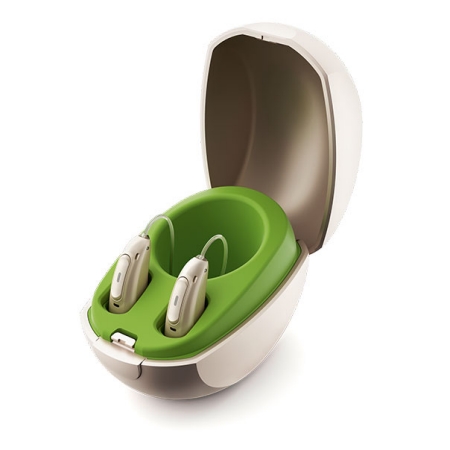 RECHARGEABLE HEARING AIDS
Recently introduced, Rechargeable hearing aids can be used for approximately 24 hours at a time with a single charge.
Instruments are placed in a small cradle, which is further plugged into a power socket.
Light indicators indicate the battery status and when the hearing aids are switched on or off.
Available only with select companies today.
Price Range("Rechargeable" RIC Models):


Price Range("Rechargeable" ITC Models):

WE WORK WITH THE BEST BRANDS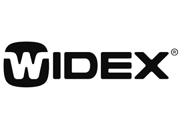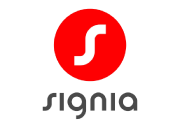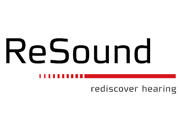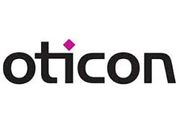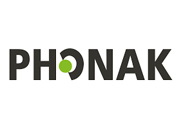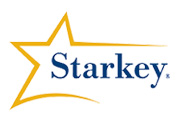 Hearing aids, like all other medical devices, are an investment.
Hearing aid prices
are determined by a variety of factors, like the size, style, features, technology and service support.
The proper selection and fitting of a hearing aid requires the skill and expertise of an audiologist. Additionally, it also requires the right kind of diagnostic facilities to understand the type and severity of hearing aids.
These costs influence the hearing aid prices, and are necessary to ensure that the hearing aid suits the affected individual's environment and lifestyle.
Don't compromise on your hearing health due to hearing aid prices! Invest in one that helps you hear as normally as possible!
Are you or someone you know suffering from hearing loss? Speak to us, We are listening.
Call Us on