While it would be convenient if hearing aids were waterproof, very few such devices are now commercially available. Most hearing aids, on the other hand, are water-resistant, meaning they can withstand some moisture without being completely immersed.
Why Do Hearing Aids Need to Be Waterproof?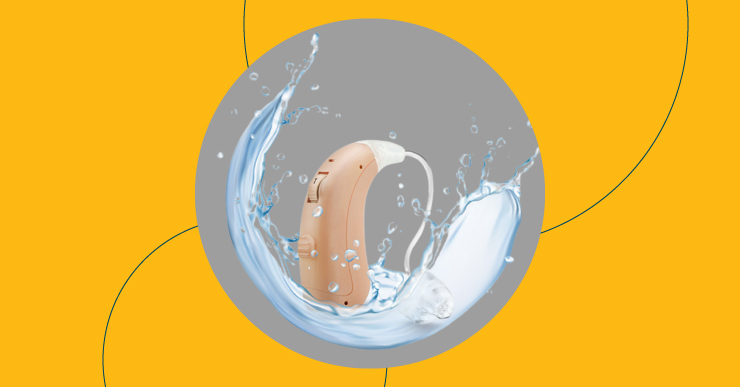 Book a free trial today and get expert guidance!
Moisture can damage the electronics in these gadgets. Like smartphones and computers, hearing aid components perform best when kept clean and dry.
For this reason, it is generally advised against completely immersing your hearing aid in water since this may cause damage. As part of their counselling, your hearing healthcare provider will likely advise you on measures to prevent moisture from damaging your devices.
How Well Do Your Hearing Aids Withstand Moisture?
To be sure, see what the hearing aids' ingress protection (IP) rating is.
The International Electrotechnical Commission assigns a combination of two numbers to each hearing aid based on its ability to withstand dust and water. The first number represents the level of defence against particles like dust and sand and ranges from 1 to 7. The second number, from 1 to 9, represents the electrical component's water resistance level. How well a gadget can withstand water is shown by its second digit.
An IP67 classification indicates that a hearing aid is entirely safe from dust and sand and can function for 30 minutes in water up to three feet deep without damage. If the rating is lower than IP67, the electronics will be damaged by water.
However, recently hearing aids come with IP68 ratings, which are completely waterproof. Phonak Paradise Life hearing aids and Resound Key, ReSound One instrument are completely waterproof.

Do You Require Hearing Aids That Are Resistant to Water?
Is it preferable to have a hearing aid with a high IP rating for moisture resistance? Consider it if these conditions apply:
Some people sweat more than others. Your hearing aids may be subjected to more moisture than average if you often find yourself wiping sweat from your face during the day.
Perhaps you want to spend time on the water by going boating or fishing, or you just live in a region that experiences a lot of rain and humidity.
You tend to forget things or become easily distracted. For example, some people who use hearing aids claim they are so natural that they forget to remove them before getting into the shower/pool.
There's not much of a choice here. Remember to take off your hearing aid before plunging into the pool this summer unless you have invested in an entirely watertight model. Keeping your hearing aid away from moisture is essential, as this is one of the most common causes of repairs.
How to Keep Your Hearing Aids Dry?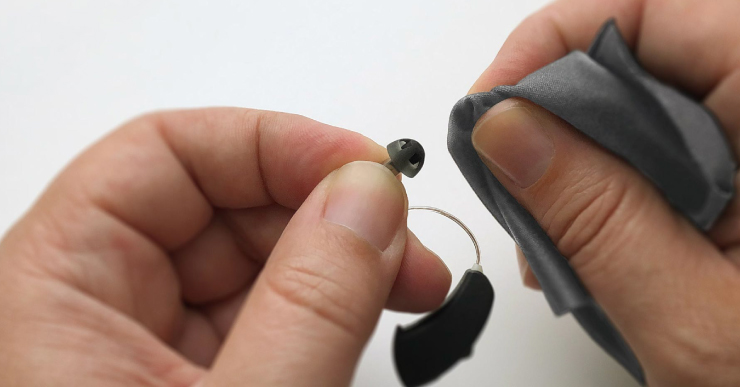 Keeping the electronics dry will help your hearing aids last longer, even if they have a high IP certification. Keep in mind that each night when you remove your hearing aids-
Use a dry, clean towel to wipe them down.
Dock your rechargeable hearing aids into their charger before turning them in for the night.
If your hearing aid uses disposable batteries, open the door to the battery compartment overnight to let trapped moisture escape.
If you keep your water bottle or cup on your bedside, store your hearing aids away from it.
Experts recommend that hearing aids should be kept in a dehumidifier at night.
Choosing the Best Hearing Aids for You
Get a telephonic consultation or schedule an appointment with our professionals at the clinic from our online list of centres. Or, simply call 9811227492.
If you're still unsure whether hearing aids will work for you, feel free to call us for a complimentary consultation where the specialist will take some information about your daily life and, if you want them to, recommend the best equipment for your hearing loss, budget, and listening situations.
Centre for Hearing®
With the country's greatest audiologists and hearing care providers affiliated with the Centre For Hearing®, it is a reliable partner. Their centres are equipped with cutting-edge technology to perform tests and medical examinations necessary to diagnose and treat hearing loss.
In addition, audiologists at the Centre For Hearing® are highly trained professionals who only recommend the best option to their patients.
The Centre for Hearing®'s helpline number is also free to use. So go ahead, look around the website and schedule your free consultation at your convenience. It is best to seek the help of trained hearing care specialists who can help improve the overall quality of your life.