Hearing is one of the most crucial abilities nature has gifted us. It helps you connect with the outer world, gives you a sense of security, and helps in keeping your brain healthy. Thus, hearing care is crucial for your personal health.
The issue of hearing loss is progressive. It is a very common health condition that, left untreated, can lead to permanent loss of hearing. According to WHO, currently, more than 1.5 billion people, nearly 20% of the global population, live with hearing loss, and this number could rise to over 2.5 billion by 2050.
Out of these 1.5 billion people, around 430 million of them have disabling hearing loss. An early intervention in terms of hearing care can help you manage the condition better.
Why You Shouldn't Delay Your Hearing Care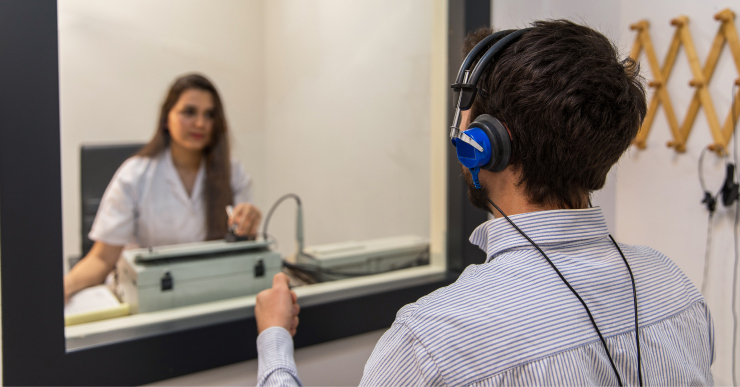 The earlier the diagnosis and treatment, the lesser the impact of hearing loss. Here are three reasons you shouldn't be delaying your necessary hearing care:
Diagnosing hearing loss
Hearing loss is a gradual and degenerative process. It may take a while to understand the nature of this condition. For example, in Meniere's disease, the patient gradually loses their hearing ability.
Identifying causes of hearing loss
Regular hearing care, like hearing tests and diagnosis, can help you understand the true causes of hearing loss. Some of the most common causes of hearing problems include:
Ear wax or fluid build-up in the ear
Allergy to certain medications
Exposure to loud sound
Rupture in the eardrum
Health conditions like heart attack, stroke, or brain injury
Nerve damage
Tumours or conditions like Meniere's disease
Nerve Damage
Infection or viral fever
Conditions like high blood pressure
Determining hearing correction strategies:
If done at the right time, hearing care would help you with the right diagnosis and disease management strategies. For example, early intervention with hearing aids and assisted listening devices help in better audibility and management of hearing loss.
Hearing and Your Overall Health
Research shows that hearing has a huge impact on our total health. Hearing loss can be an indicator of other health implications like Meniere's disease, brain tumour, brain injury, or benign paroxysmal positional vertigo (BPPV) caused by little calcium carbonate crystals (otoconia) being deposited inside the ear canals.
Hearing loss may also lead to other kinds of health issues like balance issues, falls, mental health issues due to social isolation, cognitive decline, etc.
Hence it is important not to neglect and prioritise your hearing care due to the following reasons:
    Being a social animal, communication is important for human beings and relationships. Hearing loss can lead to social isolation, depression, and other mental issues.
  Studies have shown that declining hearing loss is connected to brain functioning, cognitive decline, and memory issues like dementia.
    Hearing loss can also be an early sign of health conditions like diabetes or cardiovascular issues.
Hearing gives you a sense of independence as you don't have to depend on others for routine work like answering phone calls or listening to the doorbell.
    Hearing is crucial for financial stability as well, as many jobs may require you to communicate extensively, and thus hearing helps.
How Can You Improve Your Hearing Health in 12 Ways?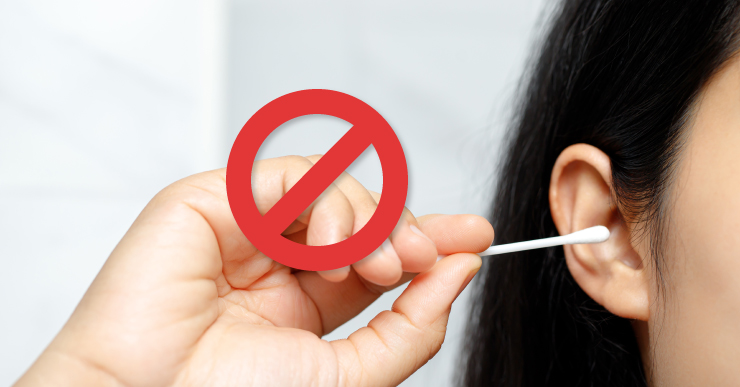 With time, your hearing ability declines gradually. The condition is known as presbycusis. Research says that almost 1 in 2 adults over 65 years experience some degree of hearing loss.
Early intervention and timely hearing care can delay the same if you take the following steps:
    Exercise regularly as it has a positive impact on your holistic health and your ears as well. Experts believe that exercise increases the blood flow to the ear, which is good for the tiny hair cells inside the inner ear, which are responsible for translating the sound your ears receive into electrical impulses for your brain to comprehend.
    Stay away from loud sounds. Hearing loss due to exposure to loud noise is very common. Approximately 12.5% of children and adolescents (6-19 years) and 17% of adults (20-69 years) have suffered permanent hearing loss or damage due to excessive exposure to noise. Try to avoid environments and situations with exposure to loud noise. Make use of earplugs whenever you know you'll be exposed to loud noise.
    Avoid excessive moisture entering your ears and keep them dry to avoid any kind of infection.
    Stay away from smoking, as research indicates that it may double your risk of hearing loss.
    Some medications have severe side effects related to hearing loss. Discuss your health conditions and concerns with your doctor before starting any new medications.
    Avoid inserting anything inside your ear canal. Especially avoid inserting cotton swabs and other small objects as it may cause pain and hearing loss.
Take a proper diet rich in B vitamins, Magnesium and Zinc, as these nutrients promote overall circulation to your ears, avoid ear infections, and help prevent damage to the ear.
  Avoid excessive ear wax buildup. Though a defence mechanism, excessive ear wax buildup can cause mild hearing loss and discomfort. But try seeking professional help for the same as if you may try to dig it out on your own. It may damage your ear canal or eardrum.
    Get routine hearing screenings. This would help you diagnose early signs of hearing loss or damage and take the required hearing care.
Make use of hearing aids if necessary. If you are prescribed to wear a hearing aid to manage hearing loss by your hearing expert, then don't avoid it. If your condition is left untreated, then the part of the brain which translates the signals into sound might become weak gradually. This may further the impact and may lead to complete hearing loss.
Final Note
Wearing hearing aids might look daunting due to taboo and discomfort. However, at Centre For Hearing®, we provide an array of hearing aids ranging from smart hearing aids, behind-the-ear hearing aids (BTE), receiver-in-canal and receiver-in-the-ear hearing aid, in-the-ear or in-the-canal hearing aids to rechargeable hearing aids that can fit as per your needs.
With our centres spread across the country, we also offer a range of specialised audiometry tests to help you provide the best hearing aids. To avail of our free consultation services to solve all your hearing-related queries, visit our website today!