Hearing loss is a complex issue and affects several facets of life, depending on the degree of it. Many aren't even aware that they have some degree of hearing loss until it snowballs into something noticeable. Fatigue, social isolation, denial, etc., are some issues arising from untreated hearing loss. Centre for Hearing®, a premier hearing care chain, has outlined the mammoth impact of untreated hearing loss.

The association between hearing loss and memory loss has often been discussed amongst the general populace and experts. Owing to recent studies, experts and audiologists around the globe agree that hearing loss increases the chances of memory loss. A team of scientists at Newcastle University published a research article on this issue that supports the claim.
The Link Between Hearing Loss & Memory Loss
At the outset, memory loss may seem unrelated to hearing loss, but the brain's efficiency does take a hit. The brain depends on sensory inputs from all the sensory organs to process information. When the ears stop providing audio waves to the brain, it gets deprived of information.
This deprivation overworks the brain, and the brain becomes complacent when it doesn't receive routine inputs from the ears. This implies that the brain eventually quits searching for audio input from the ears. Centre for Hearing has further outlined the impact of hearing loss on overall health. The transition from hearing loss to memory loss doesn't occur overnight. There are certain phases that lead an affected individual toward memory loss.
These are the hearing loss stages/phases that can lead to memory loss:
1. Fatigue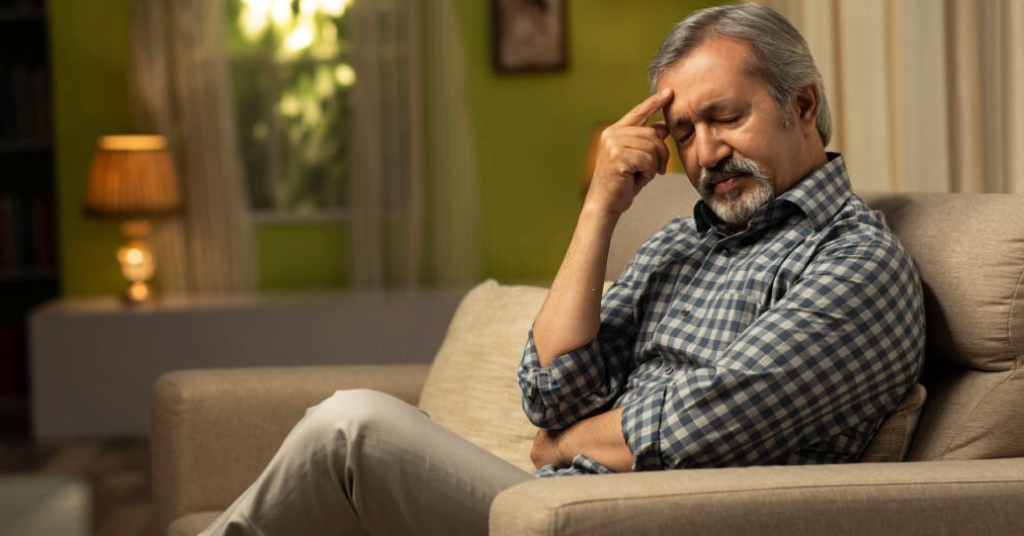 As touched upon earlier, the brain begins to overwork itself in case of hearing loss. This leads the brain to compensate for the lack of sensory input from the ears by overworking itself. This tug of war puts immense strain on the affected individual's body, creating fatigue. Individuals begin to strain their senses to gauge the conversation and ambient sounds but cannot do so unless treated.
2. Social Isolation
After going through repeated instances of fatigue and inability to participate in conversations, the individual begins to avoid social gatherings gradually. The tendency to withdraw gives them a certain comfort, thereby reinforcing the behavior of social isolation. The comfort zone doesn't last forever and soon leads to problems like depression and loneliness.
3. Identity Loss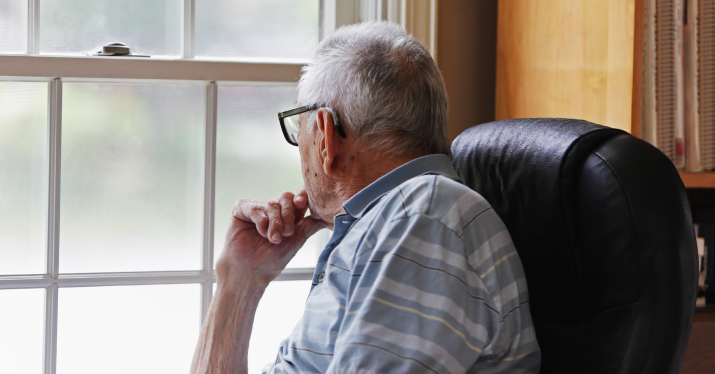 Social isolation causes overthinking. Unless this loop is interrupted by an expert, this can snowball into self-doubt and intense identity loss. People with hearing loss often begin to question their true selves and are crippled with symptoms of depression. Thus, it is imperative to have an expert to handhold them through the entire hearing loss journey. This article delves into the psychological stages that a person goes through due to hearing loss.
4. Cognitive Decline
Research suggests that people with mild to severe hearing loss have a 42% to 54% chance of cognitive decline. Cognitive decline implies a reduction in the functioning speed and efficiency of the brain. The tasks which were once simple become a mammoth undertaking in case of cognitive decline. Such a decline isn't exclusive to old age. Hearing loss accelerates the onset of cognitive decline and, in turn, can lead to memory loss.
5. Memory Loss
Memory loss is not an overnight condition. It happens due to the constant exposure of a person to the above-listed problems. It begins with the brain's inability to hear sounds leading to social isolation and then turning into depression. Hearing loss is not the sole cause of memory loss. It is, however, a fact that hearing loss accelerates the process and leads the affected individual toward this condition. Timely treatment of hearing loss can make a difference and safeguard an individual from all the risks.
6. Dementia
Hearing loss accelerates cognitive decline and acts as a gateway for dementia, leading to brain strain as the brain works harder to fill in the gaps caused due to auditory problems. Memory loss is considered a precursor to dementia. A 2020 report by the Lancet Commission states that people with hearing loss are at an increased risk of developing dementia. Dementia is not a stand-alone disease. It is a condition resulting from memory loss and cognitive decline. Hearing loss is estimated to account for 8% of dementia cases. Thus one can avoid dementia by combating hearing loss.
Following are some of the ways to prevent the onslaught of memory loss:
Detecting early signs of hearing loss
Looking past the social stigma surrounding hearing aids
Visiting an expert audiologist
Openly discussing hearing loss with a trusted person
Being in the company of good people to avoid social isolation
Get a hearing test conducted at the right time and schedule regular checkups to prevent further hearing loss
Proper use of hearing aids as prescribed by your audiologist
Memory loss results from fatigue, social isolation, depression, and cognitive decline. With timely treatment of hearing loss, memory loss is no longer a worrisome threat.
Fight The Silent Epidemic With Centre For Hearing®
Hearing loss can have a negative and lasting impact on an individual's overall health. Memory loss is merely one strand of the possible adverse effects of hearing loss. Centre for Hearing is an active top-tier hearing care chain that realises the seriousness of the issue. They have a vast network of audiologists registered with the Rehabilitation Council of India (RCI) to tackle hearing loss.
All Centre for Hearing clinics across India have state-of-the-art equipment to detect hearing loss. These experts are thus adept at recommending appropriate solutions. Simply buying hearing aids online won't serve the purpose and might aggravate the problem. With Centre for Hearing as a trusted partner in your hearing loss journey, you can be assured that appropriate care and professional treatment will be employed. You can explore the website and book a free appointment for your loved one.