Hearing loss is a widespread problem that affects millions of individuals worldwide. Fortunately, technological advancements have resulted in the development of modern hearing aids. These devices are handy, arguably compact, and often have several cutting-edge capabilities.
People generally visit specialised hearing aid clinics or retail stores to buy their hearing aids. However, online e-commerce platforms such as Amazon have entered the scenario, offering a diverse choice of devices. Customers now have more options when purchasing assistive devices like Amazon hearing aids.
But how do these Amazon hearing aids stack up against regular shopping experiences? Do you require professional supervision while purchasing? How do you determine whether it is the most suitable option for hearing care?
In this blog post, let's explore these aspects so that you can make an informed decision.
Amazon Hearing Aids and Traditional Retail: A Comparison in Experience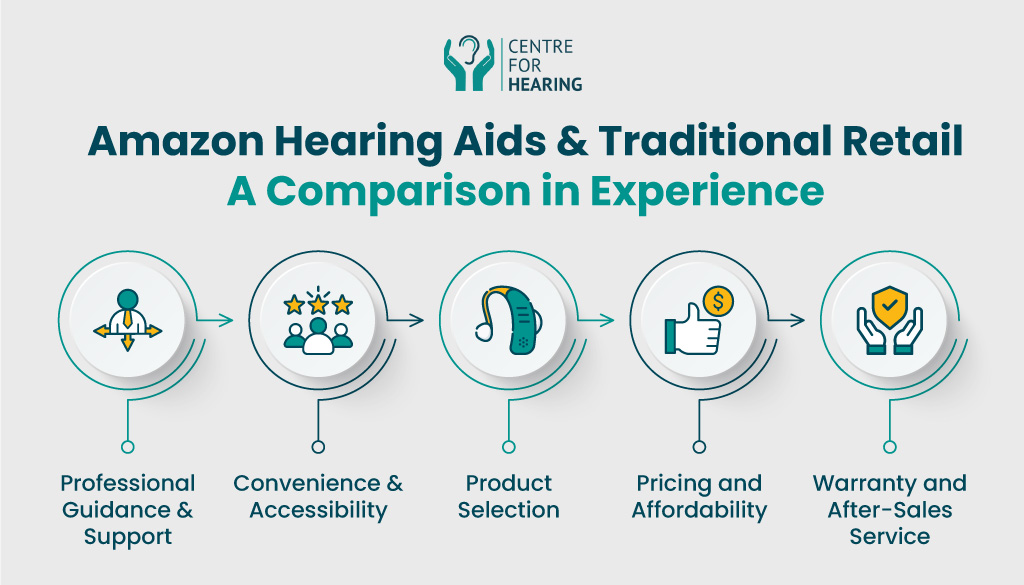 It's critical to grasp the fundamental differences between buying hearing aids on Amazon and traditional retail. This comparison aims to highlight the benefits and drawbacks of both choices:
1. Professional Guidance and Support
Obtaining personalised care and counselling from qualified specialists is one of the primary benefits of acquiring hearing aids from traditional retail locations. Audiologists and hearing specialists can perform comprehensive examinations, assess your hearing needs, and propose appropriate devices depending on your specific demands. They can also give ongoing support, such as adjustments, fittings, and follow-up sessions, to verify that your hearing aids are performing optimally.
When shopping on Amazon, this professional expertise may not be readily available.
2. Convenience and Accessibility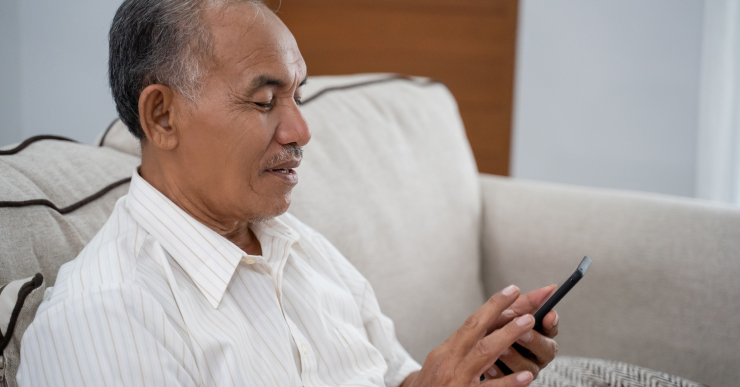 Amazon hearing devices provide ease and accessibility to plenty of choices. However, these devices purchased online are limited to Chinese or local products that neither carry a warranty and often deliver subpar quality.
You may browse through a selection of various devices, read consumer reviews, and compare prices with just a few clicks but the instruments unfortunately don't last too long or help too much.
Today's hearing aids manufacturers take particular caution to AVOID the sale of their products through online marketplaces such as Amazon since Hearing Aids continue to be categorized as 'medical products' rather than 'consumer durables'.
Traditional retail establishments, on the other hand, offer the benefits of high quality instruments from the major manufacturers, in-person help, allow you to try on different hearing aids and get immediate advice from expert staff.
3. Product Selection
Amazon has hearing aids from mostly Chinese manufacturers, which you can niether try nor see.
Traditional retail establishments may have premium brands from reputed manufacturers such as Signia, Widex, Phonak, Resound, Oticon and Starkey. You can speak with the hearing care professional for taking a trial with the recommended instruments before purchasing them.
4. Pricing and Affordability
Lower priced analog hearing aids (between Rs.2,000 till Rs.4,000) would be available on Amazon. Whereas, quality hearing aids range at professional clinics would only start at Rs.11,000 per instrument for semi-digital hearing aids and from Rs.17,500 per instrument in the fully-digital hearing aid range.
5. Warranty and After-Sales Service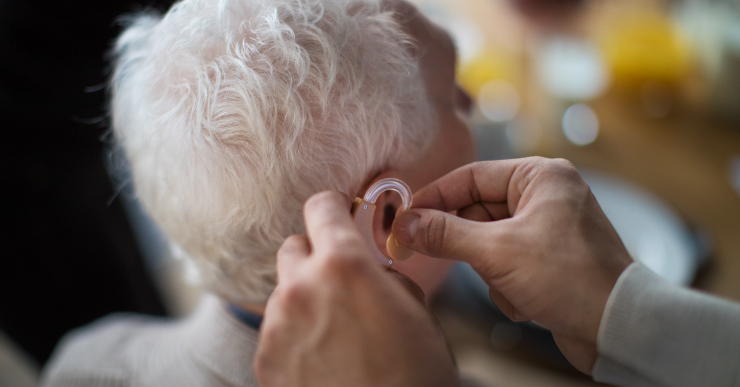 Finally, the amount of after-sales assistance and warranty coverage is a factor to consider. Typical retail stores provide continuing care, such as follow-up appointments, adjustments, and repairs. They frequently have established contacts with manufacturers and can help their customers with warranty claims.
Amazon hearing aids may differ in terms of after-sales service, depending on the product and seller. To understand the terms and conditions of the product warranty, you must read the product descriptions and reviews attentively. You must also know about the accessible help channels if you have any problems with your item.
Our Take on Amazon Hearing Aids
It's crucial to understand that not all Amazon hearing aids are built the same. They differ in quality and function. Conducting extensive research and reading customer reviews will assist you in identifying trustworthy brands and models that provide good value for money.
Additionally, you will need to spend some time understanding and double-checking the products. So, it can be challenging to go through each of the various alternatives and pick the best appropriate device for your needs without the assistance of a certified audiologist or hearing specialist.
Furthermore, installing and modifying hearing aids to guarantee optimal function may necessitate knowledge that Amazon can not offer.
As a result, the persistent issue of buying hearing aids on Amazon is a lack of professional supervision. Although Amazon has taken steps to address this worry by providing some level of customer service. Many Amazon hearing aids now have thorough product descriptions, technical details and user manuals. The ease of using Amazon is apparent, and you can't completely overlook it.
Despite that, Amazon is a leading e-commerce giant, not a medical platform dedicated exclusively to your hearing care. Therefore, it is logical for us to believe that purchasing hearing aids from an audiology clinic is your best choice for receiving the best care.
Make Your Choice Between Traditional Retail and Amazon Hearing Aids
The decision between Amazon hearing aids and traditional retail is based on your personal choices, needs, and circumstances.
Visiting a specialised hearing aid clinic or retail store may be ideal if you value personalised treatment, tried-and-tested reputed hearing aid brands, professional guidance, and continuous support. Purchasing hearing aids from Amazon, on the other hand, can be a reasonable option only if you quick deals and convenient delivery.
Whatever you choose, conducting thorough research is critical. You should also seek the assistance of a healthcare expert whenever feasible. It will help you decide and find the finest hearing aids for your specific needs.
If you are looking for professional help, consider Centre for Hearing®. Our top-notch facilities are spread across India, offering personalised hearing care. We also assume a completely brand-agnostic approach and offer our extensive experience in sound prosthetics.
Contact us today!