When it comes to technology, German products are known to be one of the most advanced and sought after. It is the same with hearing aid technology.
After years of research and development, German engineers have found ways to pack cutting-edge technologies in tiny devices that disappear behind or inside the ear. The result is an excellent quality of life for people with hearing difficulties.
Signia, one of the world's largest hearing aids brands, has always placed technological innovation at the forefront of its German-engineered hearing devices.
For instance, the latest hearing aids from Signia (formerly Siemens Hearing) give more importance to speech assistance technology, wireless device connectivity, and ideal value options based on hearing loss. 
This article will update you on the latest German tech in hearing aids so that you're well informed the next time you change your existing hearing aid.
Signia AX Platform – A Ground-breaking Hearing Aid Technology
Signia's Augmented Xperience (AX)platform, the latest from the brand, intelligently and automatically processes sound to ensure that users hear more clearly – irrespective of the listening environment.
So, you may be wondering, how is it different from other or previous-gen hearing aids? The devil is in the detail:
Unlike most other hearing aids, Signia Xperience does not amplify all sounds. Instead, it intelligently understands which sounds should be pulled to the foreground and which should remain in the background, depending upon the environment.
This provides a fully immersive hearing experience as good as expected or natural.
Augment Focus™ technology
Signia's Augmented Xperience platform is based on the world's first Augmented Focus™ technology that processes speech and background noise separately. It then recombines them to deliver outstanding speech clarity even in a fully immersive environment such as a crowded café.
The Augmented Focus has two independent processors. The first one addresses 'focus' sounds such as the speech of a conversation partner, while the second addresses 'surrounding' sounds such as background music or ambient laughter. This helps create situational awareness that is true to real life.
Along with the Augmented Focus, the Xperience platform exhibits many other top features:
Acoustic motion sensors
The acoustic motion sensors recognise the wearers' movements and adjust the sounds accordingly. It ensures that your hearing is as precise and personalised as possible in any situation and position.
Own Voice Processing (OVP™)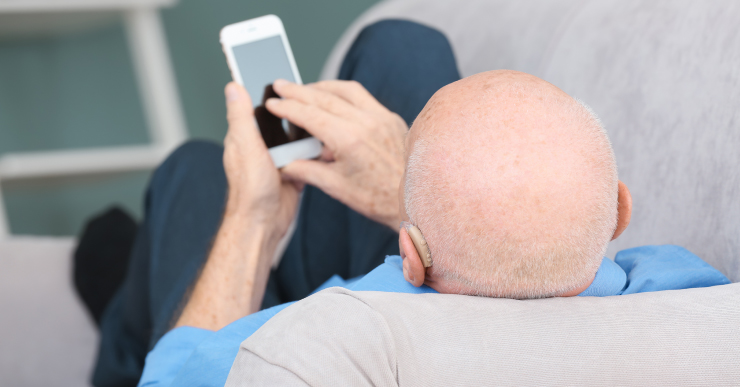 This feature processes the wearer's voice separately from other sounds and eliminates distortion. This leads to higher user satisfaction with the sound of their voice. It does this using the Ultra HDe2e technology.
Stream directly from your devices
Signia hearing aids with the Xperience platform come with Bluetooth streaming capabilities. It enables you to directly connect to your favourite devices, such as your smartphone or TV.
This leads to a more seamless listening experience, whether you want to chat with your friends on your phone or enjoy your favourite TV shows.
Signia MyControl app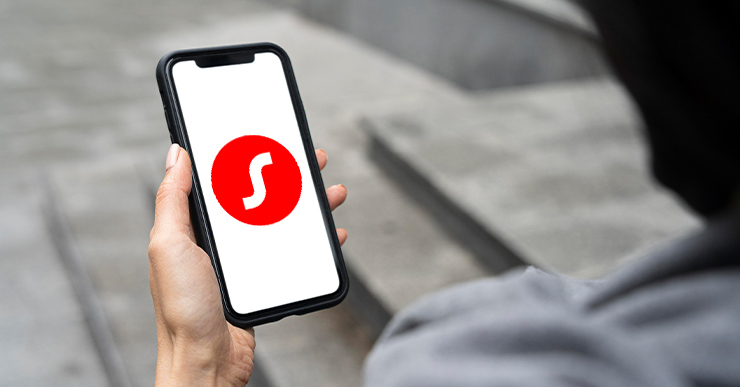 What is modern without an app? This feature provides you access to hearing controls right on your smartphone. Using this app, you can control the settings of your hearing aids at any time as per your environment.
It also gives you access to Signia Assistant for 24/7 digital support, Signia Telecare for remote care support, and much more.
Signia assistant – your hearing companion 
Using highly advanced machine learning algorithms, the Signia Assistant continuously develops new skills to support you better. It lives in the Signia app available for iOS and Android smartphones. It provides a personal hearing experience and supports you in challenging situations.
Signia Hearing Aids Based on the Xperience Platform
Signia has never believed in a one-size-fits-all solution. As a result, they have a whole range of hearing aids built on the Xperience platform:
The Experience Motion™ range for robust performance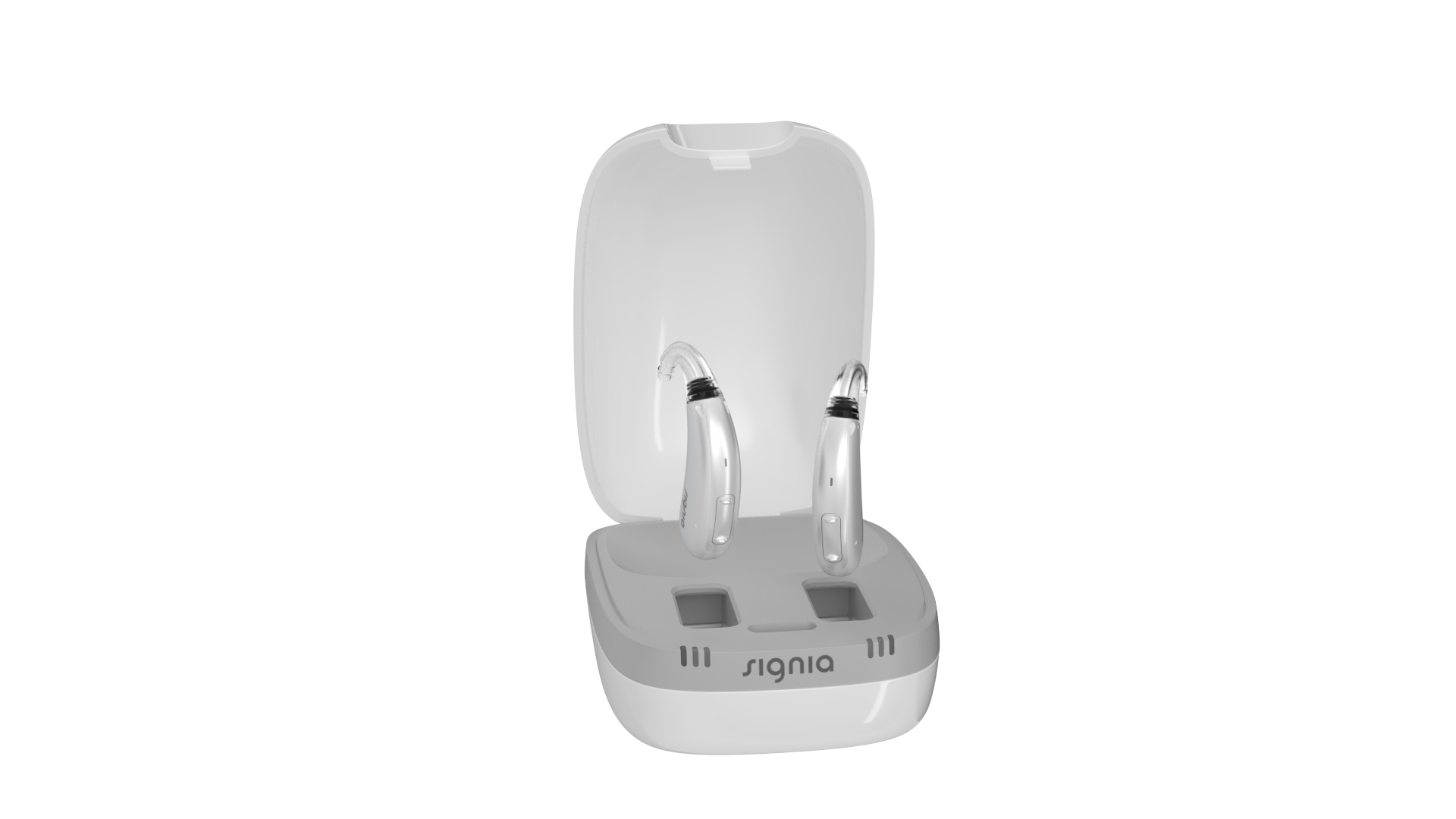 The Motion™ Charge&Go SP X and Pure™ Charge&Go X offers you the ultimate rechargeable hearing aid experience. The Charge&Go SP X flaunts a very lightweight design, and the battery lasts up to 61 hours per charge. It also allows for a long-lasting and high-quality streaming of music, calls, and TV.
The Styletto range for a stylish look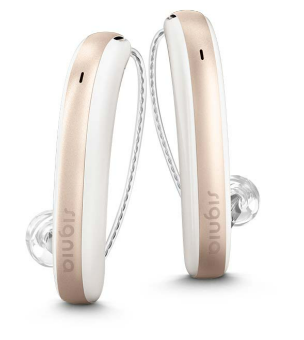 The Styletto X is the world's first slim receiver-in-the-canal hearing aid. It optimises your hearing in every environment using acoustic motion sensors.
As a result, it provides one of the best speech understanding across all listening situations. It also uses the same Xperience platform as its other offerings. As a result, 82% of users said Xperience hearing aids offer the finest speech understanding in all listening settings.
The Silk X range for invisible experience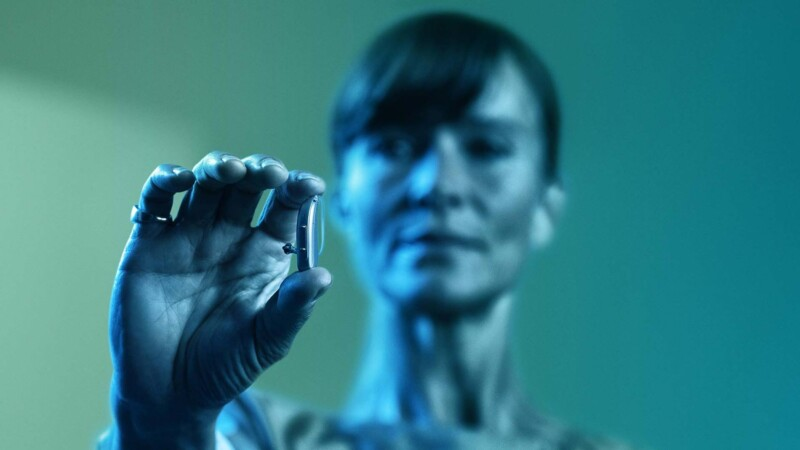 Hardly seems like a hearing aid, the Silk X from Signia is one of the world's tiniest hearing aids. It is discrete and fits securely and comfortably inside the ear canal, owing to an adaptive soft silicone Click Sleeve. Moreover, since it picks up sounds inside the ear canal, it can provide better than normal hearing.
This shows that German hearing aids from reputable brands such as Signia justify their reputation as the best in terms of quality, precision and engineering.
They are one of the most advanced hearing devices yet can be surprisingly cost-effective. So if you, too, are looking to get a German hearing aid from Signia for yourself or your loved one, we at Centre For Hearing can help.
We are partners with all the leading hearing aid and cochlear implant companies. All you need to do is contact us at +91 9811227269 or simply locate our nearest centre.