The wave of digitisation has led to the evolution of regular hearing aids. They are now at the next stage of their evolution in design and user-friendliness. They are called digital hearing aids.
With time, digital hearing aids have proven to be much more capable and stylish than the previous analogue hearing devices that many consumers use daily. For example, wireless connectivity, smartphone compatibility, and compact size are a handful of features of digital hearing aids that have led to their increased adoption.
While many still picture a cumbersome accessory when hearing aids are mentioned, that is very far from today's reality.
In this blog, we will focus on how Artificial Intelligence (AI), improved internal components, and constantly updated features will improve users' auditory experience.
AI and the Development of Digital Hearing Aids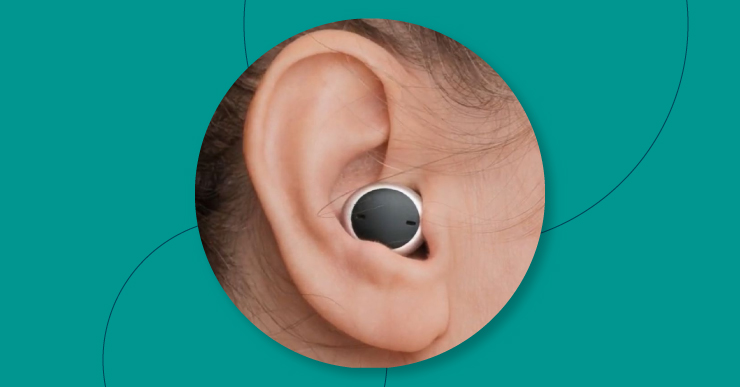 Hearing loss is prevalent in all age groups, and thus, brands are focused on crafting digital hearing aids that jive well with the needs and expectations of the younger generation.
Digital hearing aids have largely changed the widespread perception that hearing machines are bulky accessories with many feedback issues. It improved the design and introduced advanced features akin to modern wireless earphones.
However, such aspects are the tip of the iceberg since digital hearing devices constantly evolve. For example, Artificial Intelligence is currently leading the charge to hasten the innovations in digital hearing aids technology.
One must also consider the advancements in scientific aspects wherein experts are constantly devising better treatment methods to combat hearing loss, like regenerative therapy that can possibly regrow inner ear hair cells.
Digital Hearing Aids: Role of AI and Software Technology
Here's how AI and other technological advancements are bettering the prospects of digital hearing aids:
1. Improved audio experience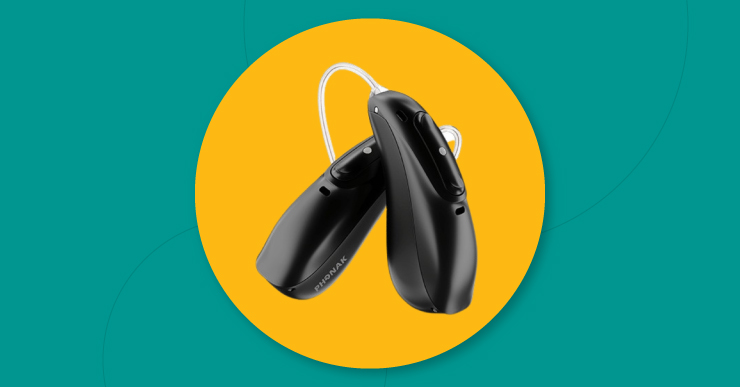 The days of experiencing sudden sharp whistling sounds are long gone. The auditory experience of digital hearing aids is following a positive trend of improvement and is set to reach higher standards owing to the adoption of AI.
Pre-programmed functions will enable sound filtering even in the noisiest environments, enabling wearers to hear sounds clearly. Machine Learning (ML) can be leveraged to map out the preferences of digital hearing aid owners, as evidenced by a recent study.
2. Eradicating the language barrier
The primary hindrance for individuals affected by hearing loss is the lack of hearing sounds. The secondary obstacle is the inability to understand a different language. AI can eliminate the hearing barrier and enable the wearer to understand the speaker's language.
The younger generation is more liable to interact with individuals from other countries or visit foreign nations. They are well-suited to leverage this benefit of digital hearing devices.
Also, judging by the current strides in AI, the ability to acquire translated sound signals in digital hearing machines in real-time doesn't seem far-fetched.
3. Preventing mishaps
AI is an expansive domain, and one of its exciting aspects is the set of predictive algorithms that can record the digital hearing aids wearer's health. This can serve as an excellent foundation for hearing devices to pre-empt any mishap related to hearing loss.
There are many instances wherein senior citizens succumb to their higher degree of hearing loss, thereby increasing the risk of falling.
Future digital hearing aids may even be capable of sending alerts to the affected individual's family members or caretakers in such instances.
4. Optimising battery life
Faster draining batteries and reduced battery life are significant concerns of digital hearing aid users. However, many leading brands have robust devices that use zinc-air rechargeable batteries.
Digital hearing aids will also go through some significant alterations intrinsically with the help of advanced chips and processors that will further enhance the durability of batteries. This will reduce the size of digital hearing aids, thereby improving the comfort level.
5. Improved mobile apps with new features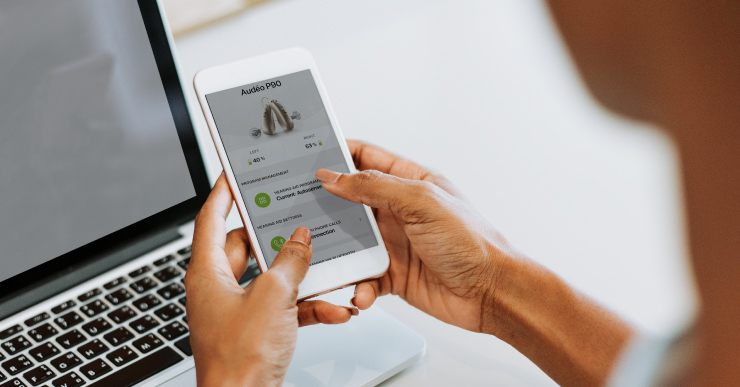 Many leading brands sell digital hearing aids that are compatible with a plethora of mobile phone apps. Individuals can superficially calibrate some settings and choose the appropriate presets using such apps. In future, expecting more robust apps and technical support to enhance user experience is natural.
Furthermore, some current digital hearing devices even enable users to connect with their Smart TVs remotely, eliminating the need to raise the volume to exceedingly high levels. Future innovations will definitely propel these features forward and provide more flexibility to access a wide variety of content.
6. Compact form
It is undeniable that digital hearing machines have shrunk in size and improved in features. Many people avoid resorting to hearing aids owing to their bulky size. There are many prominent brands that offer compact hearing devices at competitive prices.
Future Prospects of Digital Hearing Aids
The future is bright for digital hearing machines as the evolution in the fabrication of chips and other internal components will consume even less physical space.
One can already test the waters by adopting Invisible hearing aids.
What are invisible hearing aids?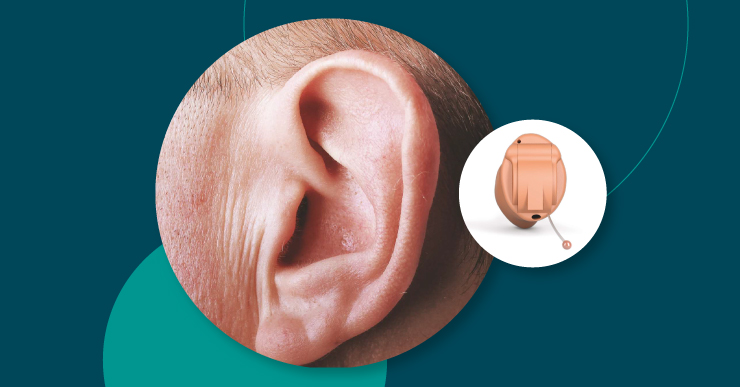 Invisible hearing aids can be considered a prototype for the future of digital hearing aids. Despite being the most compact hearing device, invisible hearing aids provide a top-notch auditory experience.
This can give users confidence in the progressive changes that will accompany digital hearing aids in the future.
The only downside of the current iteration of invisible hearing aids is the shorter battery shelf life.
However, they offer many advantages like ease of use due to lack of wires, better sound quality than other hearing aid types, and can be custom-fitted.
Transition to the Future with the Centre For HearingⓇ
The rapidly evolving trends can be overwhelming for a vast demographic of people, and the Centre For HearingⓇ aims to bring the masses up to speed with the current trends. We are one of the most proactive hearing care agencies focused on combating hearing loss by leveraging cutting-edge technology.
We have a dense coverage across India with more than 50 clinics with the latest equipment and qualified professionals.  Visit the official Centre For Hearing Ⓡwebsite and consult their expert team helpline to resolve queries for free.
You can also use the convenient centre locator to locate the nearest clinic today!
Clinics at Delhi, Gurgaon (Gurugram), Chandigarh, Jalandhar, Ludhiana, and Mumbai.
Hearing aids available from premium global brands – Phonak, Widex, Signia, Oticon, ReSound and Starkey.