With approximately 63 million people in the country suffering from Significant Auditory Impairment as per WHO estimation, hearing loss is the most common sensory deficit in India. Though it is a serious problem, people often hesitate to use hearing aids. Since most hearing aids are easily visible, those with hearing loss are usually apprehensive about using them in public. This is where an invisible hearing aid could be the answer.
What exactly is an Invisible Hearing Aid?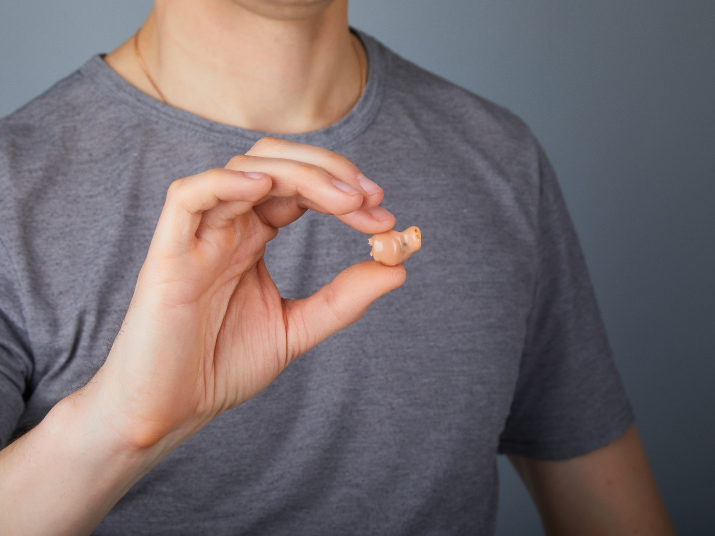 The invisible hearing aid, technically known as Invisible in the Canal (IIC), is the newest type of hearing aid. It especially becomes a preferred option for those individuals who refrain from wearing the obvious hearing aids.
An IIC is even smaller than a CIC (Completely in the Canal) or an ITC (In the Canal), which are themselves nearly hidden and often categorised as invisible hearing aids. Instead, an IIC is placed deep in the ear canal, just about four millimetres away from the eardrum.
In the case of CIC and ITC hearing aids, unlike the invisible ones, the front plate is visible with small volume controls and program change buttons.
The IICs are generally best for those with mild to moderately severe disorders. However, newer invisible hearing aids cover upto severe degrees of hearing loss.
As for the working of an IIC, the outer ear's natural anatomy funnels sound through the ear canal and into the device. The device then amplifies the sound and sends it to the eardrum. This results in the speech being clear and natural with minimal feedback and improved directionality.
Models of IIC Hearing Aids
IIC hearing aids are constantly improving with modern technology, and there are various models based on the available features.
Here are the latest models of IIC hearing aids in the market:
| | | | |
| --- | --- | --- | --- |
| Manufacturer | Model | Price Range (INR) | Weblinks |
| Phonak | Virto Nano | 29,000 – 3,30,000 | Phonak Virto |
| Signia | Insio IIC | 32,990 – 2,74,990 | Signia Insio |
| ReSound | Key IIC | 35,995 – 46,995 | ReSound Key |
| ReSound | Linx Quattro IIC | 99,995 – 2,64,995 | ReSound Linx |
| Oticon | Ria IIC | 37,000 | Oticon Ria |
| Oticon | Siya IIC | 59,000 – 81,000 | Oticon Siya |
| Oticon | OPN IIC | 1,26,000 – 2,51,000 | Oticon OPN S |
The Pros and Cons of Invisible Hearing Aids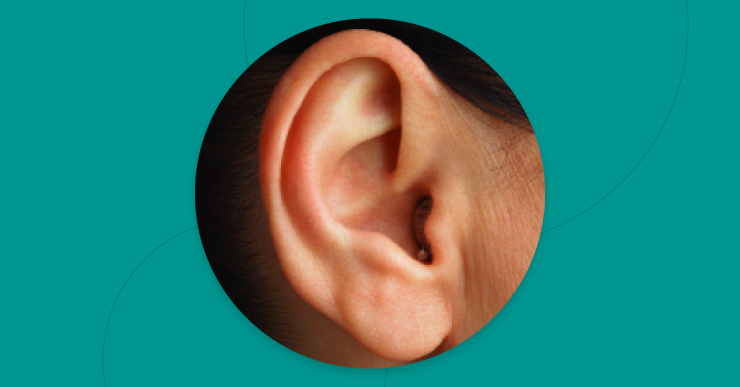 Invisible hearing aids like IIC are getting a constant upgrade in sound quality. Moreover, useful features like Bluetooth and Remote control have become standard. Due to advanced technology and being virtually invisible, IICs are becoming increasingly popular.
But, before making any decision, it is important to understand the pros and cons of an invisible hearing aid or an IIC.
Pros of Invisible Hearing Aid
An IIC being practically invisible, it has come as a boon for people who avoid hearing aids because of the visibility factor.
The IICs are placed deep in the canal, near the eardrum. As a result, they pick up more clear and natural sounds. Moreover, they don't elevate unwanted sounds like the wind noise.
Wearing an IIC, you can normally speak on the phone or use headphones. Even doctors with hearing loss can use stethoscopes.
The latest invisible hearing aids come with Bluetooth, multi-program and remote control as standard provisions. This adds significantly to their functionality and convenience.
Being so close to the eardrum, an IIC uses comparatively less power for amplification.
It is the most convenient hearing aid developed so far since it has no wires or tubes whatsoever.
Along with the advantages mentioned above, the most noteworthy benefits are psychological ones. People feel less anxious about wearing an invisible hearing aid as compared to the conventional ones.
Cons of Invisible Hearing Aid
The amplification in the IICs is less as compared to BTEs (Behind the ear) due to their small size. As a result, it is nearly ineffective for people with severely profound hearing loss.
Venting, a method used to release pressure for reducing the 'plugged-in' feeling, is not possible in IIC because of its small size. This might not bode well with some users.
Invisible hearing aids are not ideal for the elderly without assistance – being small, they pose a challenge for older persons with dexterity issues or shaky hands. Sometimes, changing the tiny batteries might also be a challenge owing to vision issues at that age.
An IIC requires regular maintenance as being so close to the eardrum, the earwax can block its opening.
An invisible hearing aid should be avoided if you frequently suffer from ear infections. Also, when there is a discharge from the ears.
The battery life is short due to its small size, so you need to replace the batteries frequently.
IICs are not available with rechargeable batteries as of now.
The Bluetooth feature is available only in high-end models that are quite expensive.
It is advisable to consider all the above-mentioned advantages and disadvantages before getting an invisible hearing aid. In addition, one's lifestyle also plays an important role in selecting the correct type of hearing aid. Thus, before going for an invisible hearing aid, it is vital to consult an audiologist who will help you suggest the perfect hearing aid as per your condition, lifestyle, and other considerable factors.
So, if you, your loved one or anyone else you know is suffering from some form of hearing loss and requires a hearing aid or any other hearing care, we at Centre for Hearing will be more than happy to assist you. We are an association of leading hearing care professionals. They are RCI-registered, experienced and well-trained audiologists. With one of the largest tallies of satisfied hearing aid and cochlear implant users, we are among the most reputable hearing care organisations in the country. Moreover, we are partners with all the leading hearing aid and cochlear implant companies. To learn more, contact us now.
Locate a Hearing Aids Centre Near You: