Consistent innovations in hearing aids have led to a point where they have become compact, efficient, and even invisible. Gone are the days of bulky and battery-consuming hearing aids that stuck out like a sore thumb. Invisible hearing aids are the latest cutting-edge technology to treat hearing loss effectively. There has also, unfortunately, been a certain stigma around wearing hearing aids which is one of the reasons why companies push their boundaries to innovate. People apprehensive about wearing them in public now have a viable option in invisible hearing aids.
All About Invisible Hearing Aids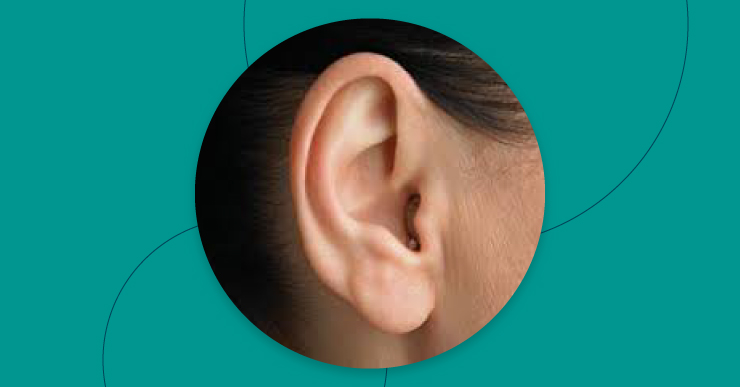 These are tiny and almost invisible to the eyes at first glance, and their size does not mean that their performance is inferior. They are at par with regular hearing aids. Despite being feature-rich, the price difference between invisible and regular hearing aids is negligible.
Custom in-canal hearing aids come in the following types:
1. Invisible-in-canal (IIC)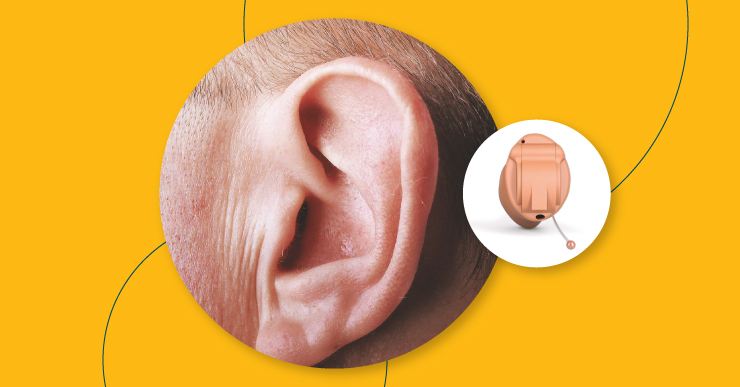 Invisible-In-Canal hearing aids fit deep in the ear canal, which makes it difficult to notice. These hearing aids are ideal for individuals who wish to keep them discreet. IIC hearing aids are removable by pulling a thin string attached to them, and these are mainly suitable to combat mild to moderate hearing loss.
2. Completely-in-canal (CIC)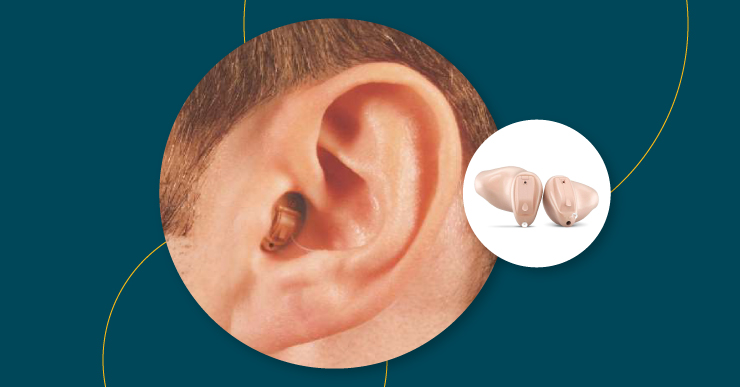 Completely-in-canal hearing aids are designed to fit millimetres deep in the ear's aperture. These invisible hearing aids are slightly larger than IIC hearing aids. However, CIC hearing aids don't have manual volume controls or buttons.
3. In-the-canal (ITC)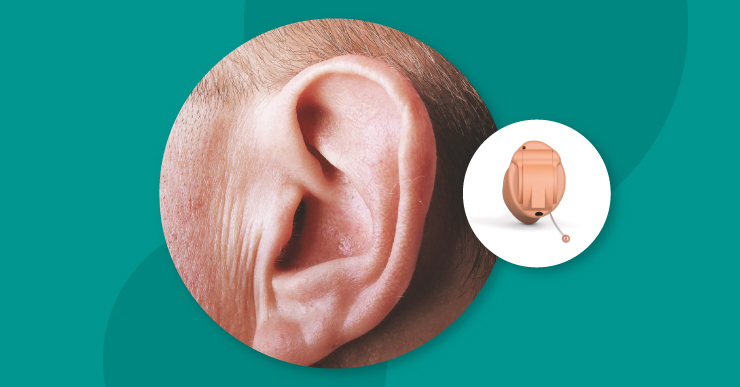 In-the-canal hearing aids are worn in the lower portion of the outer ear bowl. These hearing aids are vividly visible, but the colours camouflage their presence. Due to being more prominent than the above two types, ITC hearing aids can be used in case of a higher degree of hearing loss. Furthermore, ITC hearing aids are bundled with manual volume controls and directional microphones.
What Are the Advantages Of Invisible Hearing Aids?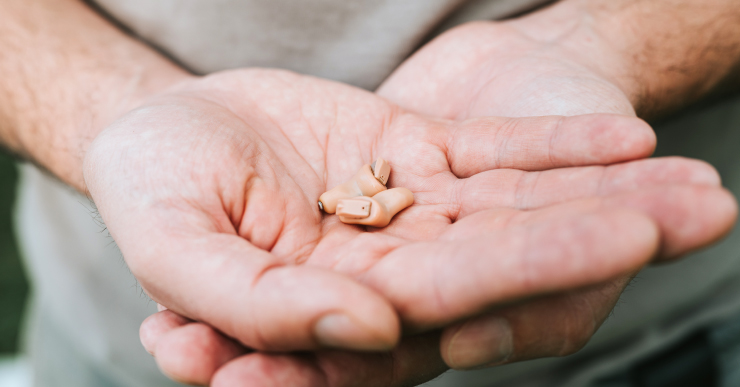 Adopting invisible hearing aids is a lifestyle change, and individuals transitioning from regular hearing aids will feel a positive difference. People looking to buy hearing aids for the first time can consult an audiologist to determine if such devices are suitable for their hearing loss.
Following are some of the advantages of invisible hearing aids:
1. Compact size
The size of the hearing aid is an important concern for most people, especially if they are uncomfortable wearing it in public. Owing to their compact size, these hearing aids are not only better for vanity purposes, but they are incredibly comfortable on the ears. People used to regular hearing aids will quickly discern the difference in comfort.
2. Convenience 
Most invisible hearing aids are so deep in the ear canal that they don't even stick out of the ear. It becomes convenient for people to use headphones or put mobile phones to their ears without discomfort. There are no wires or tubes to frustrate the wearer; once worn, the wearers don't even feel the presence of any device in their ear.
3. Close to natural hearing
The proximity of these hearing aids to the ear canal facilitates a clear reception of ambient sounds. Due to this, there is no wind noise or distortion, enabling people to hear clear sounds that almost appear natural. Since the hearing aid receiver is too close to the ears, it consumes less power for sound amplification.
4. Feature rich
Many hearing devices from leading brands are packed to the brim with features like Bluetooth connectivity, music streaming options, and app-based options to control the hearing remotely aids listening experience.
Disadvantages Of Invisible Hearing Aids 
Like any hardware, invisible hearing aids do have their challenges. People should be aware of these downsides before opting for invisible hearing aids.
The following are their disadvantages:
1. Wearing challenges
The small size is a double-edged sword. Senior citizens with unsteady hands might have difficulty wearing these hearing aids. Furthermore, since invisible hearing aids are worn very deep in the ear canal, there are high chances of ear wax accumulation. This hinders the quality of sound reception over time and thus needs to be regularly cleaned.
2. Shorter battery life
To compensate for the compact size, the batteries in these hearing aids are also smaller. Thus non-rechargeable batteries need to be frequently replaced. The battery life is also affected by extensive use of features like music streaming or calls.
3. Need for customisation
These hearing aids aren't suitable for all ear sizes. This holds true for people with small ear canals who thus need a custom fit. They do not serve any purpose for individuals with ear deformation.
4. Not potent enough for severe hearing loss
The compactness of invisible hearing aids leaves little room for any more components to tackle severe hearing loss. If the devices are packed with advanced features, the amplification components are even less effective in dealing with severe hearing loss.
5. Not available in rechargeable technology
IIC hearing aids are only available in battery-operated options. They use a small size 10 battery which can last up to 2-4 days of usage, assuming 8 hours a day of wearing time.
Rechargeable options are not available in IIC hearing aids.
Invisible hearing aid options available in the Indian market (dated 20 Feb' 2023)
Signia Silk IIC hearing aids
Signia Insio IIC hearing aids
ReSound One IIC hearing aids
Phonak Virto Nano CIC hearing aids
Starkey IIC hearing aids.
To thoroughly understand the different aspects of these hearing aids, it is best to discuss them with an expert audiologist.
Centre For Hearing®: Trusted Partner To Combat Hearing Loss
Centre For Hearing® is India's one of the finest hearing care agencies. We have more than 50 clinics across India accommodating expert audiologists to treat hearing loss issues. All the clinics are equipped with state-of-the-art machinery to conduct all types of hearing tests with precision.
People must consult a trusted expert to narrow down to a suitable solution to hearing loss. The Centre For Hearing® has all the pertinent information, valuable resources, a wide range of superb hearing aids and a free helpline.
Schedule your visit to the nearest centre today