The modern world is tremendously interconnected with wireless capabilities that enable smooth communication between nearly any device. It also holds true for hearing technologies. Hearing aids have come a long way since they were bulky and cumbersome gadgets. The advancement of technology has guided a new era of hearing aids that provide improved sound quality, convenience, and accessibility. Bluetooth hearing aids are one such advancement in the realm of hearing technology.
As modern devices, Bluetooth hearing aids provide the connectivity we require in today's society, along with versatility and convenience for people affected by hearing loss. It enables patients suffering from hearing loss to tailor their hearing aid to their specific needs and also change the settings on the go.
In this article, we will discover the benefits of Bluetooth hearing aids and how they can modify your hearing experience.
What are Bluetooth Hearing Aids?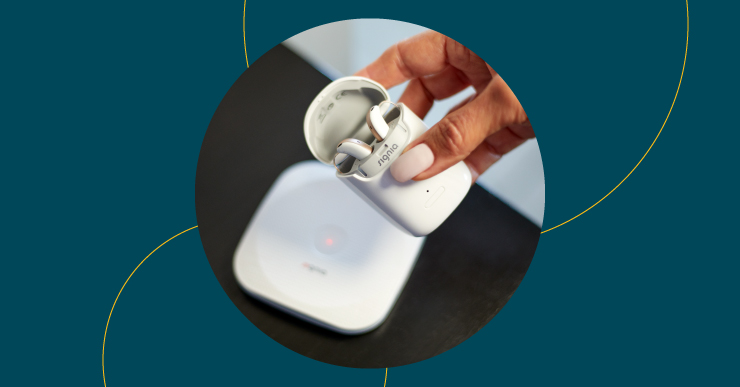 A Bluetooth hearing aid, as the name suggests, is a hearing aid that connects to a smart device via Bluetooth wireless technology, such as smartphones, TVs, and tablets. These hearing devices can provide direct audio streaming from various sources, including phone calls, music, podcasts, audiobooks, and other media, by incorporating Bluetooth technology.
Most importantly, the wireless connection eliminates the need for cords or additional accessories, making listening more effortless and hassle-free. Therefore, hearing aids are seamlessly merged with these devices, making it easier for people with hearing loss to enjoy the sound from their favourite sources.
Advantages of Bluetooth Hearing Aids in Daily Life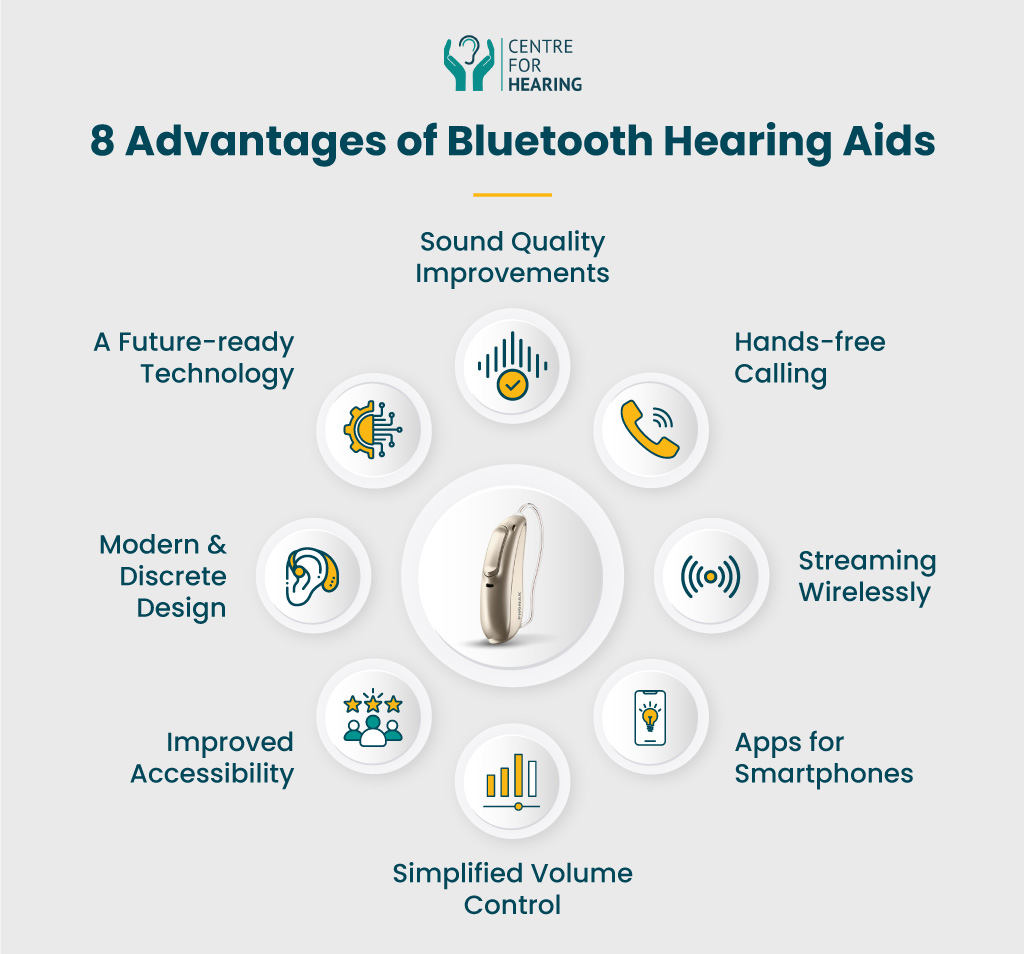 Here are some major advantages of Bluetooth hearing aids listed below:
1. Sound Quality Improvements
Bluetooth hearing devices give crystal-clear sound quality thanks to digital sound processing. Many Bluetooth hearing aids use sophisticated noise-reduction algorithms. It reduces background noise and improves speech clarity, making it easier to understand what people are speaking in difficult situations.
2. Hands-free Calling
Answer and make phone calls straight through your Bluetooth hearing aid. It allows you to experience clear and amplified sound without having to hold a phone to your ear. You can answer a call simply by tapping your hearing aids, eliminating the need to pull your phone out of your pocket or purse.
3. Streaming Wirelessly
Bluetooth hearing aid allows you to wirelessly stream podcasts, music, and other audio content from your tablet, TV, smartphone, or computer. You can listen to your favourite music, watch movies, and watch TV episodes without using a separate gadget. That means you can catch your favourite shows at your own volume. Your family members will no longer be bothered by you turning up the volume!
4. Apps for Smartphones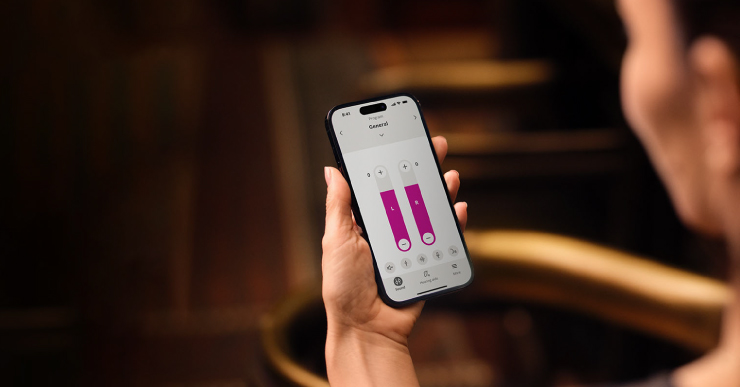 The majority of Bluetooth hearing aid operates in combination with a smartphone app, enabling previously unheard-of levels of personalisation. It allows you to easily alter the volume and sound balance levels, control any music that is being streamed, and monitor your devices' battery levels. It offers a personalised and customised listening experience.
You can additionally utilise smartphone apps to locate your Bluetooth hearing aids if you've lost or misplaced them, which is a very beneficial tool.
5. Simplified Volume Control
Bluetooth hearing aids have an app that allows you to modify the volume and other settings effortlessly. You can make these modifications from the convenience of your own home, eliminating the need to see an audiologist.
6. Improved Accessibility
Bluetooth hearing aids make it considerably less difficult for those who are hard of hearing to access the sounds they require in their everyday lives. You can use these devices in conjunction with Assistive Listening Devices (ALDs) and loop setups to improve accessibility in various scenarios, such as watching television or attending events.
Therefore, Bluetooth hearing aids may be ideal for people with dexterity issues. Due to the wireless connection, you no longer have to worry about handling the tiny knobs or buttons on your hearing aids.
7. Design That is Both Modern and Discrete
Bluetooth hearing aids come in elegant and discrete styles that mix with your own style while giving sophisticated capabilities.
8. A Future-ready Technology
Bluetooth hearing aid incorporates the most recent improvements in wireless technology, ensuring compatibility with future devices and expanding connecting options.
Bluetooth Hearing Aid: Things to Consider
Bluetooth hearing aid provides smartphone and computer connectivity and also smartphone-compatible apps that allow users to adjust volume and settings.
However, before purchasing these devices, you should examine a number of variables.
1. Pricing
Because of their connectivity characteristics, some Bluetooth gadgets are more expensive than traditional hearing aids. You may want to keep this in mind while budgeting for a new hearing aid.
2. Battery life
Bluetooth hearing aids may potentially deplete battery life faster than traditional hearing aid types. With this in mind, you can decide to purchase rechargeable battery-powered products and weigh whether the benefits exceed the need to recharge or change the batteries more frequently.
3. Streamer
Another thing to consider is that certain Bluetooth hearing aids might need a streamer to be worn around the neck or kept in the pocket. Some may find this problematic, so you can buy a Bluetooth hearing aid that does not require this feature.
Find the Perfect Bluetooth Hearing Aids
Generally, Bluetooth hearing aids are obtainable in various forms, including the receiver-in-ear and behind-the-ear models. You must ensure that the hearing aid you purchase is in the design you prefer.
Bluetooth technology in hearing aids has dramatically improved the user experience and allowed hearing aids to function as highly personalised, unique audio devices. Therefore, Bluetooth hearing devices are an excellent purchase for anyone looking to improve their hearing and reap the benefits of current technology. They provide enhanced sound quality, hands-free calling, wireless streaming, simple volume control, and greater accessibility.
Talking with an audiologist first is the best approach to deciding whether a Bluetooth hearing aid will work for you. The professional can confirm the type of hearing loss you have and how it will change your daily life.
Centre for Hearing® offers multiple state-of-the-art hearing care facilities across India. We also assume a brand-agnostic approach to help you find the best hearing aid.
Schedule a consultation at the Centre for Hearing® so we can help you find the best solution for your specific hearing problems.