It may take time to adjust to a hearing aid machine, especially if you've never worn one. This is because you're not only trying to figure out how they function, but your brain is also trying to get accustomed to a host of novel sounds and stimuli.
It's crucial to remember that hearing aids can't restore your pre-loss hearing abilities, and the sound of one's voice can be the most startling change.
At first, your voice may sound strange or foreign and louder than you'd prefer. Sounds like chewing and swallowing can stand out. Even though this may be bothersome at first, you will become used to your hearing aid, and the feeling will disappear eventually.
Tips for Getting Used to Hearing Aids
Wearing a hearing aid machine can be a significant change in your life. Here are a few tips on how you can acclimatise to them:
1. Try Them on in the Comfort of Your Home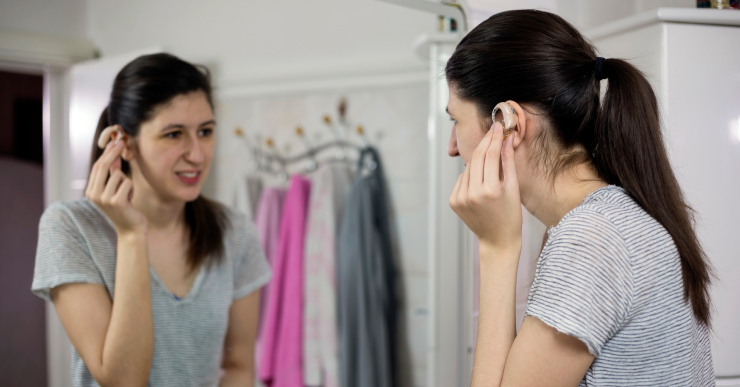 Begin acclimatising to your hearing aid machine in a calm setting, such as your home. You can get used to your voice by reading aloud or talking to a pet. One-on-one chats with loved ones can also help.
2. Work on Getting Used to It
The first step in this process is to find a source of audio input, say, audiobooks or the radio, and listen to them when you're alone to give your hearing aids some much-needed exercise.
Start with a short time on the first day, then gradually increase your time wearing the hearing aids. You can then wear them for a few hours and work up to more extended periods and challenging environments.
3. Breaks Are Necessary
While experts recommend users wear hearing aids at all waking hours, it's understandable if you need time to get used to the new device. You may take the aids out when taking a nap, showering, swimming, or during a haircut. Please remove them in unnaturally loud surroundings like a pub.
4. Follow Up with Your Audiologist
It's common for first-time users to revisit the audiologist just a few weeks after using the hearing aids. It's not to report a fault in the device but to fine-tune the aid as per their comfort and hearing sensitivity levels. Schedule appointments with your audiologist, and feel free to share your feedback so they can re-adjust the settings for a smoother, more comfortable hearing experience.
5. Join a Hearing Aid Course
New hearing aids users should take advantage of any orientation sessions their insurance covers or provides. They can also reach out to any local self-help group for this purpose. These sessions are quite beneficial and increase participants' level of contentment with their hearing aids.
6. Ambient Sounds Can Get Irritating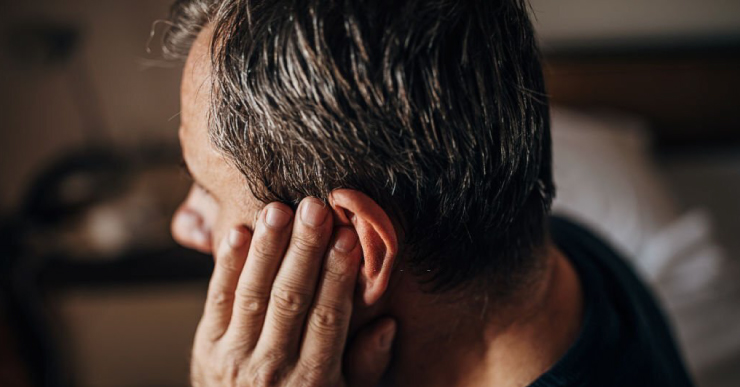 If you haven't had good hearing, you may find that hearing aids fill your ears with noises you were previously oblivious to. For instance, the refrigerator's humming noise, which most people ignore, could appear excessively loud, confusing, and intolerable.
It's a learning curve where your brain will first register different sounds, then categorize them into 'sounds' and 'noise'. In the last stage, it will learn to ignore the 'noise' so that you can focus only on the sound. During this stage, you can train your brain to focus on the important/relevant sounds, which will expedite the conditioning process.
7. Try Talking to Groups of People
Putting your hearing aids to the test in social situations might help you figure out what settings you'll need to tweak. Remember that the longer you spend with your hearing aids at home, the more your brain will adapt to hearing sounds in the real world. Dr. Hahn, an audiologist at the Cleveland Clinic, explains that fitting patients with hearing aids are essential because they want patients to maintain social relationships. Therefore, they should be able to go to as many different places as possible.
8. Keep Audio Description On for Movies and Audiobooks
It's easier for your brain to make sense of what it's hearing if you can see the source of the sound, which is why it's preferable to communicate with someone face-to-face rather than from across the room or while they're facing away. The same principle holds for other media, such as movies and audiobooks.
Dr. Hahn thinks that reading audio descriptions while listening helps fill the gaps in one's understanding. The auditory system is a highly intricate and sophisticated mechanism. Following the text and the audio can better establish a link between the two.
9. Take Calls with Bluetooth or Speakerphone
Certain hearing aids can be paired over Bluetooth with phones. This keeps your conversations private and gives you the clearest audio quality throughout the conversation. However, if your hearing aids aren't Bluetooth enabled, you may put the phone on speaker mode.
10. Report All Pain and Discomfort to Your Audiologist
You may require ear moulds tailored to your ears' precise dimensions if you suffer hearing loss. It's normal for new hearing aid wearers to have some ear discomfort, but if the devices are causing significant pain, you should see an audiologist immediately. Dome-shaped receivers in the ear are often more comfortable than earmolds and take less time to get used to since they don't block the ear canal.
The Journey Ahead
It takes time to warm up to a device plugged into the ears all day. However, after a while, they realize that with hearing aids, they can hear ambient voices clearer without putting in extra effort and block noises much better.
If you have hearing issues and want to enjoy the benefits of perfect hearing, consult a good audiologist for the best medical advice and suitable hearing aids instead of wasting time and money on inappropriate hearing devices.
Visit the Centre For Hearing® for the best hearing aid machine advice. More than 100,000 happy customers and 40+ years of experience have made us a leading provider of hearing aids.
We only work with the best, world-renowned hearing aid machine brands like Widex, ReSound, Starkey, Signia, Phonak, and many more. If you are still unsure, look at why people trust us for critical auditory care. Call us for a free consultation!