Upgrading to Bluetooth hearing aids can significantly improve your hearing experience and, consequently, the quality of your life in the digital age. Using this simple technology, you get to enjoy the benefits of wireless connectivity in your home or office.
These days, hearing aids are so advanced that they allow you to perform almost everything from answering calls to watching movies without switching your hearing devices.
It's natural to wonder whether choosing a Bluetooth-enabled hearing aid is worthwhile. Let us clear the doubts for you and help you make an informed decision.
Integrating Hearing Aids and Bluetooth Technology Into Your Daily Life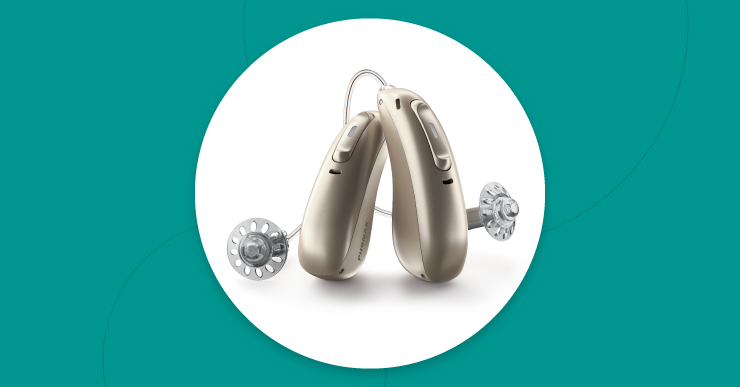 Devices such as cell phones, MP3 players, desktop and tablet computers, and even flat-screen televisions allow Bluetooth connections nowadays. Hence, it sounds plausible to create specialised hearing aids for people to enjoy the convenience of this technology and catch up to trends.
Most hearing aid manufacturers have already launched products that use this technology. Phonak was the first brand to enable Bluetooth streaming on multimedia devices through hearing aids, Signia, and ReSound followed-suite.
You can now establish direct wireless connections with some iOS-powered devices using Bluetooth. Several brands of hearing aids may already stream to Android phones running version 10.0 or higher, and Google is working on enhancing the user experience for Android users.
Improving further, ReSound Omnia models nowadays use Bluetooth Low Energy (BLE) that optimises battery consumption in your devices. They are compatible with all Apple products and select Android models.
However, Brands like Oticon and Starkey still operate on the 2.4gHz model and are yet to incorporate BLE in their devices.
Increased Functionality With Bluetooth Hearing Aids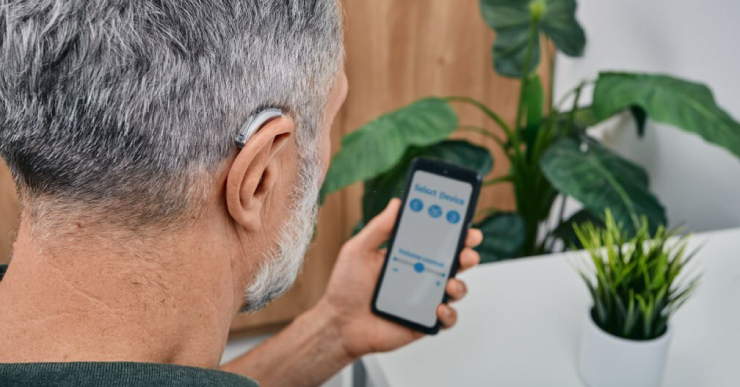 In the past, you might have had to remove your hearing aids if you wanted to listen to music using headphones. The sound, however, suffered as a result. Now, you can use Bluetooth technology to transform your hearing aids into headphones as a workaround.
Bluetooth hearing aids allow you to wirelessly link your hearing devices to other modern electronic devices (like a TV, computer, smartphone, or tablet) so you may listen to audio from those devices directly. As a result, the audio is clear, with no extraneous sounds that would have interfered with your ability to hear from a greater distance.
It's worth noting that some hearing aids don't really incorporate Bluetooth technology but are Bluetooth-compatible. You can connect them with your devices using a small gadget – Bluetooth streamer – and enjoy similar functionality. There is not much difference in usage other than the inconvenience of purchasing another gadget. The good news is that you might upgrade to make-shift Bluetooth hearing aids with the help of this streaming device. To a large extent, this is true for most modern electronic equipment.
Consult our trained audiologists for free to talk about utilising any accessories you plan to pair with your hearing aids and get expert guidance.
Advantages of Bluetooth Hearing Aids
Besides improving your hearing ability, numerous benefits come with using a Bluetooth hearing aid.
You can answer phone calls instantly and talk on the phone without removing your earpiece.
Family movie nights become much more comfortable because of your hearing aids. You can adjust the volume to your liking as everyone in the family watches at their preferred volume.
Enjoy watching your favourite television show on your tablet with the help of your Bluetooth hearing aids.
You can quickly move between watching TV and talking on the phone by connecting multiple devices at once.
Disadvantages of Bluetooth Hearing Aids
When deciding whether or not Bluetooth hearing aids are for you, it's essential to weigh certain potential drawbacks. Consider the following before finalising the best fit for you:
Using Bluetooth connectivity may drain hearing aid batteries comparatively faster than more conventional features because of the additional usage. However, rechargeable hearing aids should last all day even while using Bluetooth, and hearing aid batteries are inexpensive, so they may still be worthwhile.
If your devices do not support the latest technology, you may need a streamer to establish the connection. You'll be carrying this along as an added accessory.
All Bluetooth devices have a range beyond which they either stop functioning or perform poorly. This may pose a slight inconvenience when you are moving about in and around the house.
Final Verdict
Yes, Bluetooth hearing aids are definitely worth buying. For the same reason that you find them helpful, more and more hearing aids are incorporating Bluetooth technology. Upgrading to this level of convenience can be as simple as purchasing a Bluetooth streamer. It's something you should inquire about with our audiologist. Look into all the available hearing aid choices and see if something else is more suitable for you.
Still not sure which is the right one for you? Get unbiased recommendations based on your requirement from our experts at the Centre for Hearing. You can get help from well-trained audiologists registered with the RCI and access up-to-date information about all the leading hearing aid and cochlear implant companies (our partners). To learn more, contact us now.