According to a study, it takes people 7 to 10 years to actually seek help after being diagnosed with hearing loss. The hesitation is understandable as hearing aids are complicated devices.
It is equally crucial to know the time to start thinking about when to change your old pair of hearing aids. Hearing aids typically last for four to six years, but in some cases, much longer. The quality of the instrument, and how well it is maintained from being worn in your ear for many hours a day are all determinants that influence its lifespan.
5 Signs Why You Need to Upgrade Your Hearing Aids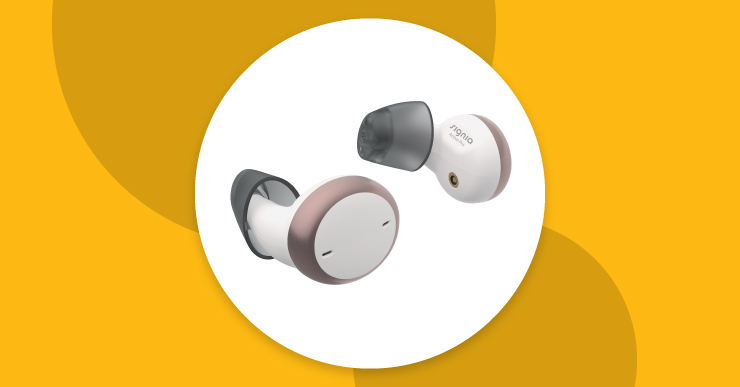 There are several reasons to upgrade your hearing aids, other than when they are declared un-repairable:
1. Change in Hearing or Health
Just as our prescription for eyeglasses changes over time, so does our prescription for hearing. Hearing loss often changes as a function of exposure to loud ambient sounds, medication-induced hearing loss, or simply the general process of ageing.
Your existing devices may no longer be appropriate to your changed hearing loss. It is recommended that you visit your audiologist regularly for a routine hearing test to periodically monitor your hearing loss.
Most often, if your hearing aids were appropriately selected by your audiologist, the same hearing aids can be adjusted to your changed hearing thresholds. However, in case of a significant change in hearing, you might be recommended to go in for a new pair of hearing instruments.
Similarly, an aliment (for example diabetes treatment, cancer treatment, etc.) could affect your hearing and require a new device. Read our blog post on Diabetes and Hearing Loss for more information.
Arthritis is another example, which may cause you to lose dexterity in your fingers. With limited dexterity, the small battery door on in-the-ear hearing aids may be difficult to open, so modern behind-the-ear devices may be a better option. Some models also include rechargeable hearing aid batteries, which require less care.
2. Hearing Aids Are Quite Old
Hearing aids typically last four to six years depending on how well you look after them. Many people wonder why hearing aids do not last for a longer duration. However, they go through a lot of wear and tear. Consider this: What other sophisticated technological devices do you wear all day that are used 10-12 hours a day, worn on your body, exposed to sweat and dust, and the forces of nature? Typically even a mobile phone is actually used only 2-3 hours in the day and spends the rest of the time safely in your pocket.
Even if you maintain and clean your device on a regular basis, prolonged natural exposure to moisture and ear wax might cause damage.
3. New and updated technology
Hearing aid technology goes through a surprising amount of development. Each manufacturer launches a new platform nearly every 18 months. Each new platform brings with it improvements in the chip and processing speeds, algorithms, newer features, and an addition of newer technologies to meet the changing demands of our technologically-enabled lives – for example, the introduction and now mainstreaming of connectivity with mobile phones and rechargeability.
Furthermore, older gadgets may simply become obsolete. Hearing aids today are essentially tiny computers that run algorithms to continuously improve your hearing experience. Depending on the hearing aid you purchase, advanced technology is used to:
Identify and reduce unwanted background noise and wind noise
Recognise and amplify the speaker in front of you.
Be programmable with a smartphone application.
And Bluetooth allows you to connect to other devices.
4. Change in Lifestyle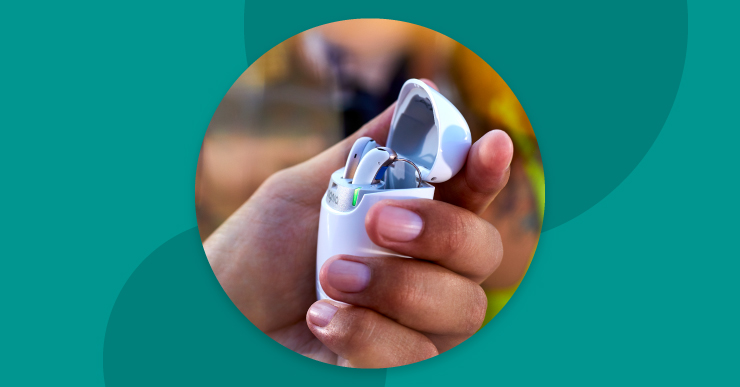 A change in lifestyle can be a good cause to get new hearing aids. You may discover that the technological level no longer meets your requirements or is obsolete. For example, you may have a new phone and enjoy watching videos on it, but you are unable to link the sound to your hearing aids. However, Bluetooth-enabled hearing aids have opened up the possibilities of connecting (pairing) hearing aids to your mobile phones and the TV!
5. Improvement in Financial Situation
Perhaps you needed the most basic and cost-effective hearing aids when you originally purchased them a few years ago. However, if you can now afford more advanced equipment, it may be time to make the switch. Some people get new hearing aids and maintain their old ones as backups in case their new ones break down.
In case you wish to go for an advanced pair of hearing aids and don't want to invest the whole amount at once, find out about our easy financing and EMI plans.
(Call 9811227269 to speak with a consultant at Centre for Hearing)
Change in Opinion About Hearing Aids
When it comes to purchasing their first hearing aids, sometimes people are hesitant before trusting the new technology and spending too much money. They decide to start with a 'basic' class of hearing aid, versus an 'advanced' hearing aid though their lifestyle and expectations necessitate an advanced model.
After a period of usage, the patient might understand the compromise he or she settled for and choose to upgrade to a higher performance level.
Are you experiencing hearing problems? Are your hearing aids slowly becoming obsolete? Are you just looking to upgrade your hearing aids for convenience? Do not contemplate more, just head to Centre For Hearing  to check out and purchase new hearing aids to suit your requirements.
You can check out our other blogs to garner more information.
Locate a Hearing Aids Centre Near You: