Bluetooth hearing aids have ushered in an age wherein people can listen to music, pick up phone calls and even personalise their audio experience seamlessly. Gone are the times of bulky hearing aids as they are replaced with compact and technologically adept Bluetooth hearing aids.
There are certain myths regarding the price of Bluetooth hearing aids, as many consider it an expensive purchase.
However, learning more about the features, benefits, and robust connectivity with personal devices makes it evident that these devices are worth the investment. Let's dive in!
Elevating Audio Experience: Popularity of Bluetooth Hearing Aids 
Bluetooth hearing aids have existed for years but never gained mainstream recognition until recently.
The earlier iterations of such hearing aids were expensive, as with any new technologically innovative product. Over the years, brands incorporated feedback and launched improved versions of wireless hearing aids.
A parallel technological leap was observed with the boom of smartphones, and it was inevitable for hearing aid brands to leverage the connectivity between phones and hearing aids. Bluetooth hearing aids comprise a network of telecoils that help broadcast signals and establish links with modern devices.
Most people still harbour the old perception of hearing aids and view them as a hindrance to their lifestyle. Many even avoid buying a hearing aid due to the stigma surrounding them.
Despite many customers yet to be more aware of their exclusive benefits, Bluetooth hearing aids are evolving in the right direction and gaining more acceptance among long-term hearing aid users. They are getting compact in design, enhancing the ease of use.
Advantages of Using Bluetooth Hearing Aids 
Following are the resultant benefits that Bluetooth hearing aids users can leverage:
1. Streaming to Smart TV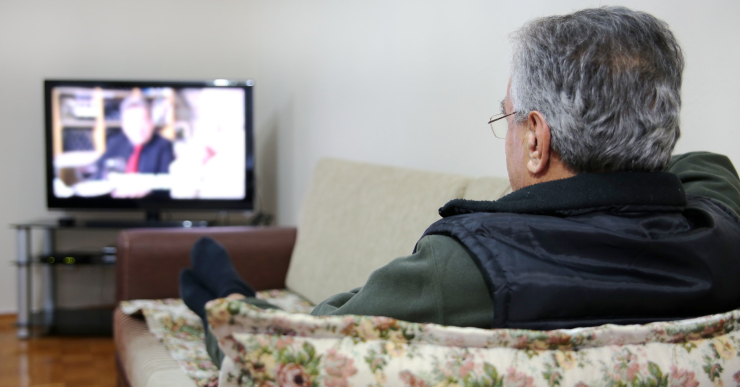 This is the age of smart devices, including household television. One can now simply sync the hearing aids with the Smart TV and watch their favorite shows without raising the volume to overwhelmingly high levels.
This allows individuals with hearing loss to consume entertainment without feeling awkward about volume. The exact mechanism or process to sync the Bluetooth hearing aids with the TV depends on the brand.
2. Seamless binaural hearing
Bluetooth hearing aids users can enjoy a superior binaural experience by transmitting an equivalent sound level to both ears. Uneven sound levels put a lot of strain on the listener and can lead to further hearing decline.
These hearing aids provide a pleasant listening experience, and one can hear phone calls much more clearly without stressing one ear.
Hearing loss is a serious condition that causes the impacted individual to withdraw from conversations. Good-quality hearing aids eliminate this tendency, inducing confidence in individuals to participate in social situations.
3. Connectivity with smartphones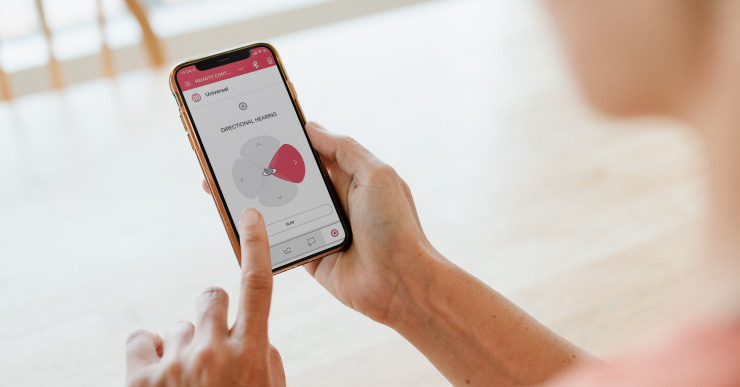 Depending on the brand of Bluetooth hearing aids, one can leverage the bundled smartphone app. Most major brands provide software enabling users to experiment with various sound levels, equalisers, and other fine-tuning options.
Some brands even offer a tracking feature that allows users to locate these kinds of hearing aids in case they misplace them or get lost during travel. It is also ideal for seniors as they have a higher chance of misplacing them.
4. Enhanced sound quality
The glaring drawback of hearing aids in the past has been the whistling feedback noise that irked the users. Individuals can now expect no such hindrance in their listening experience. One can stream calls or music without any interruptions or quality drops.
5. Customizing the audio experience
The best advantage of Bluetooth hearing aids is the ability to fine-tune the auditory outputs. Modern hearing aids offer a seamless audio experience that adjusts according to the wearer's environment. For example, if the user is out in a crowded area, they can fiddle with a few settings and continue to hear despite the conundrums on the street or any other noisy area.
6. Music and podcast streaming on the go
Many people prefer listening to music while traveling. Previously, individuals with hearing loss had no medium to enjoy music with the desired sound quality. Modern hearing aids have elevated the music-listening experience.
One can even tune into a motivational podcast to boost their mood. Despite being affected by hearing loss, individuals can be self-reliant and partake in various entertainment mediums without sacrificing sound quality.
Combating Hearing Loss with the Centre For HearingⓇ 
With a myriad variety of Bluetooth hearing aids in the market, any potential buyer could be overwhelmed with choices. On top of that, the suitability of devices for the level of hearing loss could also become an issue.
This is why Centre For HearingⓇ, a top-tier hearing care clinic chain in India, recommends consulting an expert audiologist before purchasing. With its pan-India network of hearing care facilities with modern equipment, we can provide comprehensive care.
Also, the experts at the Centre For HearingⓇ pursue a brand-agnostic approach while prescribing the best Bluetooth hearing aids. Moreover, they can provide an extensive walkthrough of all features and make it easier for this hearing aid users to be updated with all the necessary information, from operating the device to using the advanced features.
Feel free to visit the Centre For HearingⓇ website for more information.
Book your free appointment today!