Modern hearing aids come packed to the brim with features like Bluetooth connectivity, the ability to stream music, noise cancellation, etc. These newer models usually come with strong features to manage this sqeeling sound well enough to never let it happen. However, older models of hearing aids, or instruments fitted incorrectly do still carry this issue.
Those of you having the experience of wearing hearing aids for a long period of time would relate to this screeching sound that used to suddenly fills your ears.
This is analogous to the same irritating effect when a microphone suddenly starts producing a shrill howling effect. Imagine this effect ringing within your ears. Of course, this is a cause of concern for many hearing aid users, and we absolutely understand that.
Also Read: Hearing Aid Trials at Home – Are They Recommended?
However, while many of us know this occurs, the actual reasons are unclear to many. We have thus compiled a guide listing why this happens and some techniques to deal with this issue.
4 Major Reasons Why Whistling Occurs in Hearing Aids
The whistling effect may lead you to conclude that your hearing aids are broken. However, that isn't always the case. Other causes affect your hearing aids to emit an intolerable screeching sound.
Following are some of the reasons for whistling:
1. Earwax accumulation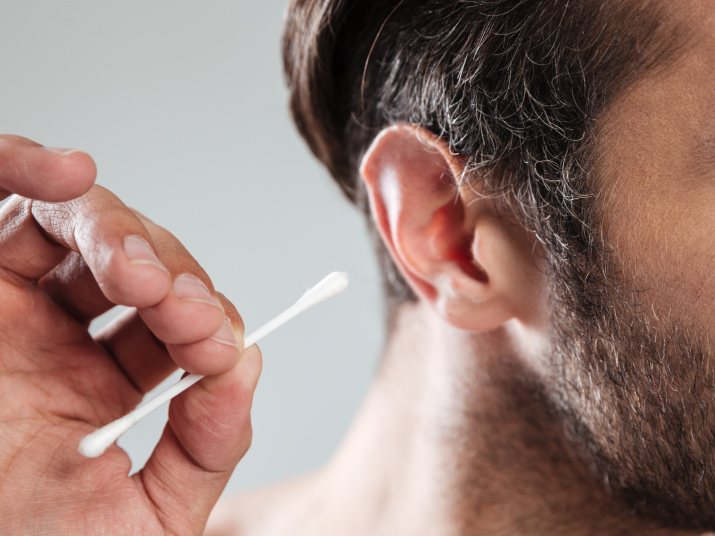 Hearing aids carry the sound waves into your ear canal. However, when this sound is blocked, the waves tend to bounce back. This, in turn, creates a feedback loop. Excess earwax is one of the significant causes of blockage.
Thus it is imperative to keep your ear clean before opting for hearing aids. Also, it is crucial to keep the hearing aids clean because, at times, the leftover wax on the earpiece causes the same blocking effect. So before rushing to replace your hearing aids, it is advisable to keep your ears and hearing aids clean.
2. Improper fitting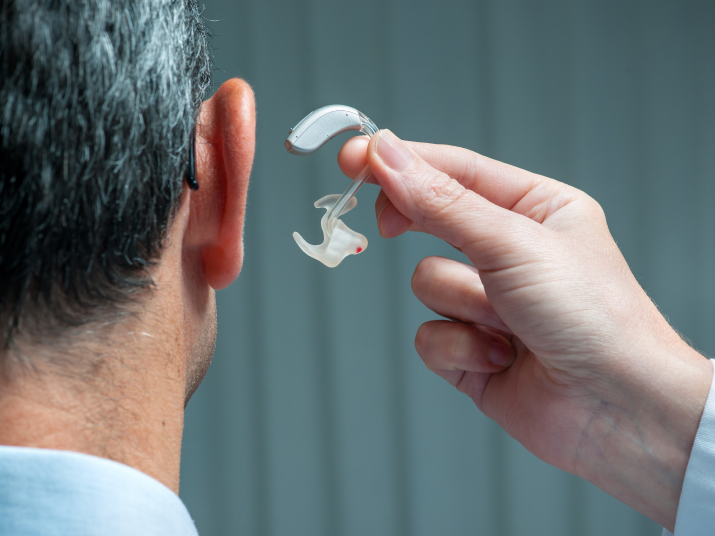 In many instances, people continue to use improperly fitted hearing aids. A loosely connected hearing aid leaves a small gap between the device and the walls of the ear. This gap is more than sufficient for air and sound waves to escape through it.
This phenomenon meddles with the working of the hearing aid and causes it to emit a whistling sound. This issue will persist until and unless you find an adequately shaped hearing aid that fits your ear properly.
Also Read:  7 Tips for Extending the Life of Hearing Aid Batteries
3. Higher level of volume
As discussed before, the major cause of whistling is the sound waves from the hearing aid bouncing back from your ears. If the hearing aid volume is higher than required, the sound waves tend to do the same. If adjusting the volume doesn't work and whistling persists, then it is better to consult an audiologist who will help you tweak the device.
4. Miscellaneous causes
Though it may sound trivial, everyday actions can also cause the whistling effect. Even wearing hats or scarves is one reason that adds to it. In addition, excessive jaw movements while chewing, smiling and talking cause the hearing aid to send screeching feedback.
For instance, a simple act of hugging someone can be one of the causes. Thus it is better to give some time to the hearing aids to settle down after performing any of the above actions.
How To Prevent Whistling?
Based on repeated customer feedback and reviews, the current iterations of hearing aids have state-of-the-art technology that prevents whistling. It is, however, prevalent in many cases, and thus following are the ways to combat it:
Regular cleaning of ears and the hearing aids
Periodic ear check-up with your audiologist
Removing the hearing aids before sleep and keeping them tucked safely when not in use
Replacing your hearing aid if it is an improper or loosely fit
Discard your hearing aid only after getting it checked professionally
Leave the hearing aids on default settings to avoid fluctuations in hearing
If you are looking for a team of professionals to cater to your hearing aid problems or even a regular ear check-up, then 'Centre for Hearing' is your trusted partner.
Centre for Hearing – 40 Years of Top Tier Hearing Care
At Centre for Hearing, we're one of the leading hearing care providers in the country. Our rich experience of 40 years has enabled a wide network of hearing care professionals working 24/7 to provide the best hearing care service. All our hearing professionals are RCI registered and qualified audiologists with years of experience. In addition, they have an established network with the best hearing aid companies.
Also Read: 5 Reasons Why You Need to Upgrade Your Hearing Aids
Despite being associated with leading companies in the hearing care domain, the Centre for Hearing is brand agnostic and is reputed for recommending the best and optimum solution for hearing loss ailments. You can visit our website and book an appointment to get a second opinion about your hearing aids.