Fewer than 30% of adults aged 70 or over who could benefit from hearing aids have used them. Among younger people, this figure is even lower, at only 16%.
Yet modern hearing aids are comfortable, convenient, and far easier to use than most medical devices. Why do those fitted with hearing aids rarely use them?
The answer, of course, is the stigma still associated with hearing impairment and the devices that help treat it. While ableism is a deeply-rooted issue that must be addressed, invisible hearing aids can help affected individuals lead safer and happier lives.
In this blog, we will focus on invisible hearing aids and how they can combat this stigma.
What Are Invisible Hearing Aids?
The earliest digital hearing aids were large and unwieldy devices that took a long time to transmit even short bursts of speech.
But hearing aid technology has kept up today as all our devices get smarter and smaller. Invisible aids are widely available worldwide, and they have transformed the lives of millions.
Not only are invisible aids less conspicuous than alternatives, allowing users to feel far more comfortable wearing them regularly and in public, but they also have several functional advantages.
They are placed within the ear canal, so they are suitable for those with active, sporty lifestyles that would lead to other aids frequently becoming dislodged.
Their positioning also means they are very good at amplifying sounds and minimising disturbance by ambient noises.
What Are the Different Varieties of Invisible Hearing Aids?
While all invisible hearing aids are designed to be as discreet as possible, several varieties are available.
They range from aids that can treat severe hearing loss and have tiny elements visible on the outside to completely invisible models that are only suitable for mild to moderate impairment.
All invisible hearing aids are in-ear rather than the behind-the-ear devices you may envision when you think of hearing aids.
This means that all or most of their components are located within your ear's canal, a pathway that connects the outer ear to the inner ear.
The various models of in-ear invisible hearing aids are as follows:
1. Invisible In The Canal Hearing Aids (IIC)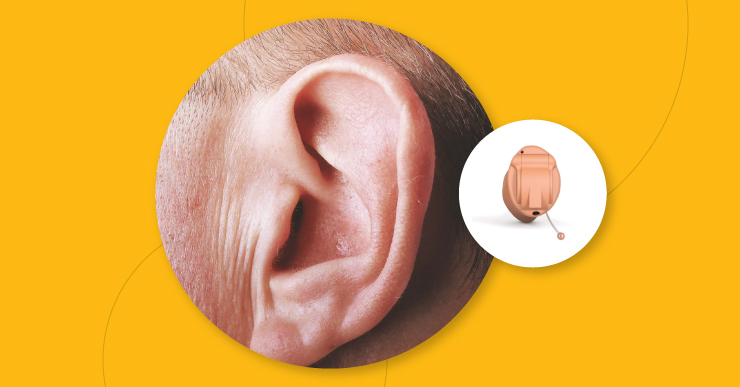 Invisible In The Canal Hearing Aids (IIC) are the smallest option available. They sit deep within your ear and will be undetectable to anyone but you. This model is usually suitable for persons with mild to moderate hearing loss.
They are particularly suited to young people or really anyone who leads an active, busy life. Because of their positioning, they are unlikely to be displaced by vigorous physical activity such as running or biking. They will also not interfere with devices like earphones and mobile phones.
Additionally, IIC users are unlikely to face the disturbance caused by ambient noises like wind on the aid's microphone.
Nevertheless, they come with a few limitations. They are fitted with smaller batteries to correspond to their small size, so they have shorter lifespans. They are also susceptible to feedback and occlusion, which causes the user's own voice to seem louder to them and sometimes even echo.
2. Completely In The Canal Hearing Aids (CIC)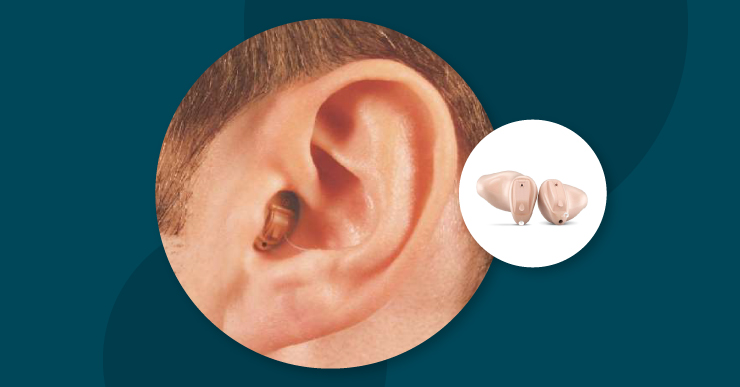 Completely In The Canal Hearing Aids are slightly larger than the previous variety and not placed as deeply within the ear canal. However, it is still improbable that most people around you will notice them.
They have certain benefits in comparison to IICs. They usually have low feedback, a more pleasant user experience, and longer-lasting batteries. Perhaps more importantly, in some cases, persons with severe hearing loss can also successfully use them.
Both IICs and CICs are usually tailor-made to the shape of your ear, as they will be inserted into a tiny and highly sensitive part of the body. Your doctor or another hearing care will take care of this using an earmold.
3. Receiver In The Canal Hearing Aids (RIC)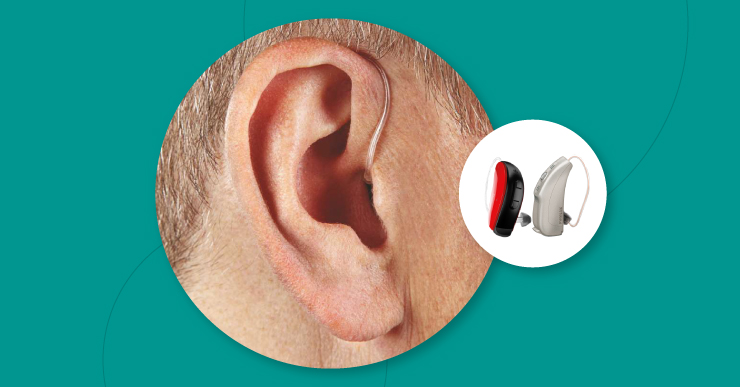 Unlike the other two variants, Receiver In The Canal Hearing Aids is slightly visible, as some components are placed within the ear shell.
Nevertheless, others will probably only notice them if specifically pointed out or if they are standing very close to you. This is true if you choose the newest and most natural designs and colours.
For many, particularly first-time users of hearing aids, the positives of these devices will far outweigh the concerns. They have dual microphones, which enable adaptive directionality and transmit speech with remarkable clarity even in noisy environments.
Moreover, they don't give users the "blocked" feeling many novices complain of and are easier to adjust.
They are susceptible to issues completely in-canal models don't cause, such as disturbance due to environmental factors and potentially reduced sound quality.
Finding the Perfect Fit
We hope we've helped you come to a decision, or at least narrow down your choices so that you can get yourself or a loved one fitted with these miraculous little devices immediately.
If not, it may be time to take your problem to professionals.
The Centre for Hearing® offers everything you will need to care for your hearing, starting from a prompt diagnosis at centres across the country.
As we follow a strict brand-agnostic approach, we can help you find the invisible hearing aid that matches your hearing care needs and is in the suitable price range from the most reputable Indian and international brands.
Book your free consultation with one of our highly-qualified specialists here or at care@centreforhearing.com.
Locate a Hearing Aids Centre Near You: