A hearing aid machine acts as a companion for individuals who have hearing loss. It is thus natural for buyers to be concerned about the shelf life of a hearing aid machine.
There exist numerous myths about the shelf life of hearing aid machines. Often, many get swayed by them and invest in the wrong device without proper consultation.
This is why we have compiled a list of some critical factors you should note that may affect the shelf life of hearing aid machines.
What Influences the Shelf Life of a Hearing Aid Machine?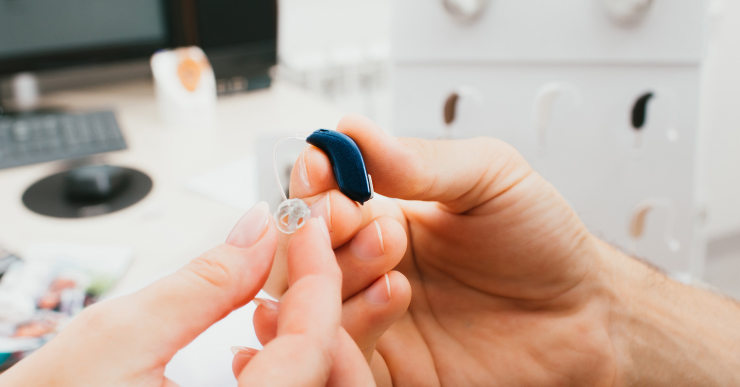 You must consider adopting a cautious buying approach to get the best out of your investment in a suitable hearing aid machine. The best practice is to do this with the help and advice of an expert audiologist.
Also, to leave no room for error, you should visit a well-equipped clinic capable of recommending the best hearing aid machines that last longer.
The following factors may hinder the functioning and life of hearing aid machines:
1. Quality of Internal Components
A hearing aid is an intricate device with many delicate components. These complex mechanisms ensure the proper functioning of hearing aids.
If one buys any machine without prior knowledge of the brand and specifications of the device, one can end up with a device with cheaper components and lesser build quality. After regular use, the hearing aid machine might get damaged sooner than expected.
2. Maintenance Routine
A hearing aid machine is essentially a technological device. Therefore, it often requires a consistent maintenance regime that involves daily home care of hearing aids:
– Removal of wax with wax removal brush
– Cleaning the hearing aid body with alcohol free cleaner –
– Removing moisture with desiccants, etc.
The better handling and maintenance, the more extended the shelf life would become.
3. Handling
The way an individual handles the hearing aid machine also impacts the shelf life. In a household with pets and kids, one needs to be mindful of the space where they keep the hearing aids.
Some hearing aids are fragile and can be damaged by rash handling. It is best to consult the audiologist and discuss the ideal ways to store them to make them last longer.
4. Type of hearing aids
Hearing aid machines come in various shapes and sizes and differ based on where they are worn. Behind-the-ear (BTE) hearing aids are worn behind the ear lobe and are free of any ear wax accumulation.
On the other hand, in-the-ear (ITE) style hearing aid machines are fitted inside the ear canal. These face more wear and tear as they are affected by ear wax and lack of air contact.
5. Incompatible parts
Most hearing aids last up to five or six years. Incompatible software and outdated parts no longer available are some common issues.
Like other technological devices, hearing aids are evolving rapidly in terms of their internal components and applied technology. Thus, people using old ones might face some problems sticking with them.
Some Questions You May Have about Hearing Aid Machine Warranties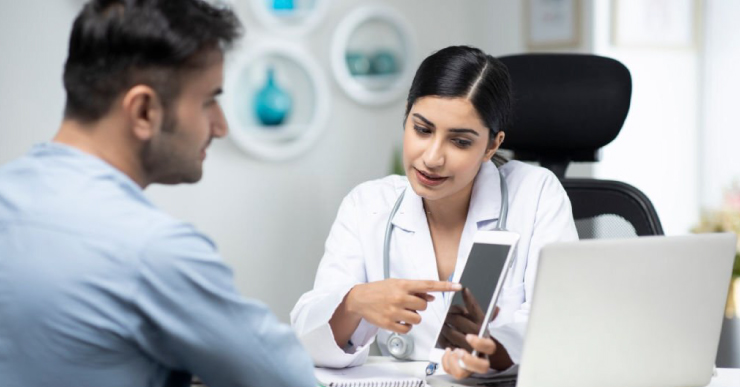 For ease of reference, we are offering some commonly asked questions regarding hearing aid machines' shelf life and warranty.
1. What is included in the Hearing aid warranty? 
Most brands cover expenses related to technical breakdowns, faulty components within the hearing aid, and malfunctioning batteries.
2. What is not included in the Hearing aid warranty? 
Any damage caused by regular wear and tear cannot be covered under warranty. These include damage from sweat or water, physical damage due to mishandling, and so on.
3. How often should I send my Hearing aids for routine services?
It is recommended to send hearing aid machines for maintenance checks two to four times a year.
Although the frequency can also vary depending on the audiologist's observation of the particular hearing aid's condition.
4. Different hearing aid brands and their warranties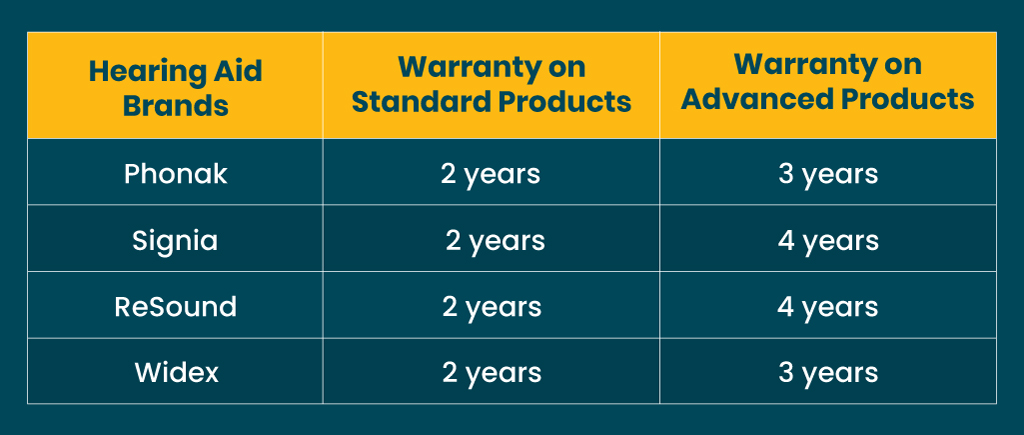 Centre For Hearing: Your trusted hearing care partner 
Centre For Hearing is one of India's top-tier hearing healthcare provider. We have a vast network of around 50 clinics all over the country equipped with state-of-the-art machinery to conduct extensive hearing tests. This enables the Centre For Hearing to recommend the best solution for everyone suffering from hearing loss and other auditory ailments.
Also, the Centre For Hearing is on the evangelical path of dispelling the social stigma surrounding hearing aids.
Locate your nearest clinic today and schedule your visit!