Hearing loss is more prevalent than we think. An article published on the National Health Mission website says that according to WHO, 63 million people in India suffer from hearing loss. The degree of hearing loss may vary from mild to severe, but it exists in significant numbers.
There has been an observation that most individuals with hearing loss avoid taking any precautions or even acknowledging the existence of a hearing loss condition. Surprisingly, the social stigma around wearing hearing aids is one of the prime reasons for this.
Also Read: Hearing Aids Whistle: 4 Reasons Why It Happens and What to Do About It
Stigma Around Hearing Aids & Navigating Them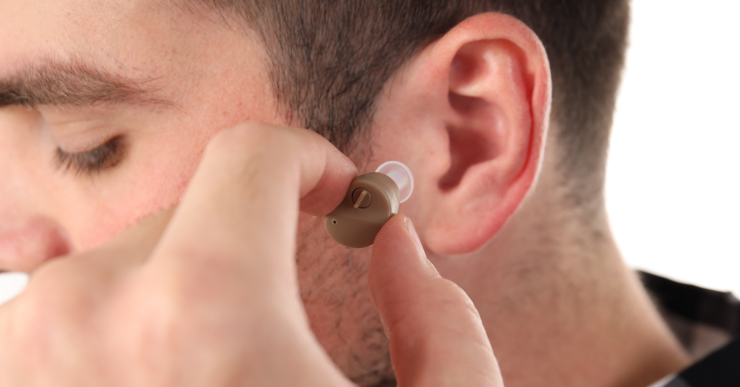 An open-minded discussion with the individual affected with hearing loss can break the psychological barriers. And importantly to remind the patient that 'Hearing Loss is more visible than a Hearing Aid'.
It is crucial, therefore, to point out the core reasons for the stigma's existence:
1. Association of hearing aids with age
The primary assumption that people make is the association of hearing aids with age. Society has made it a conclusive fact that only senior citizens require or wear hearing aids. This has blinded many to the fact that even young children and adults can get affected by hearing loss. This misconception makes the affected individual resent the use of hearing aid. They do not wish to be labeled as 'old' by their peers, colleagues, and others.
2. Denial of hearing loss
Denial is one of the common reasons people avoid visiting an audiologist. To prevent their loved ones from even suggesting the idea of hearing aids, people refuse to accept that they are suffering from hearing loss. Such individuals should be guided to accept the condition first. If one doesn't acknowledge the existence of a hearing loss condition, then the next steps of treating it can't be executed.
3. Price Misconceptions 
The majority of people assume that hearing aids are expensive. Gone are the days when hearing aids were an expensive solution. The advancements in technology have made the prices affordable for everyone. There are various brands with various payment options and flexible instalment schemes to suit the buyer.
Also Read:  4 Steps to Fight the Silent Epidemic: Hearing Loss
Dispelling The Stigma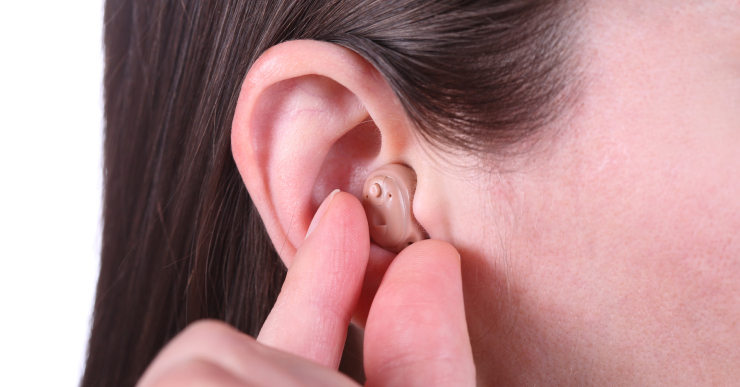 You cannot change a misconception overnight. Although systematically explaining and delving into the facts can undoubtedly be effective in rehabilitating the affected individuals.
The following aspects should be conveyed to the people affected by hearing loss and their loved ones:
1. Acceptance & acknowledgement 
The very first step in dealing with any situation is accepting the situation. Once a condition is acknowledged and accepted, it becomes easier to proceed to the solution. Conversely, denial can only lead to further problems down the road.
2. Prioritize reducing hearing loss
The more the delay in treating hearing loss, the worse it will get over time. Hearing loss is something that should be treated as soon as it is diagnosed so that the degree of hearing loss is frozen. Hearing loss often leads to a slew of other problems like depression, social isolation, and other mental health problems. Stressing this aspect in conversations with your loved ones will go a long way in dispelling the stigma.
3. Avoiding treatment will only cost more in future
If price is the only reason holding your loved one back from hearing aids, then you can convey to them how it will only cost them more in the future. If the hearing worsens, they will have to incur more stress and deal with an acute degree of hearing loss. The best time to deal with hearing loss is as soon as it is diagnosed.
4. Self-medication is dangerous
People resort to consulting their peers for solutions to avoid facing doctors and clinics. Despite well-wishers' best intentions, if they aren't equipped with any knowledge of hearing loss issues, depending on their advice is not the best option. It will adversely affect the condition and add to the despair.
Also Read: Diagnosing Hearing Loss: Types Of Hearing Tests
Centre For Hearing – Never Let Hearing Loss Stop You
Centre For Hearing has been allied with the best audiologists and hearing care professionals across the country. With state-of-the-art clinics equipped to carry out all the testing and medical examination required to detect and treat hearing loss, Centre For Hearing can be your trusted partner. Centre For Hearing's experienced team of audiologists always prescribes a brand that is ideal for the individual.
Centre For Hearing also offers free consultation on their helpline. Feel free to explore the website and book your free consultation. Rather than jumping to conclusions about any hearing loss condition and giving importance to any stigma, it is always better to have hearing care professionals like Centre For Hearing lend you their assistance.