Hearing loss is a daunting condition that poses a threat to overall well-being. To look for experts to help with their situation, people often stumble upon the confusion regarding the difference between an audiologist and an Ear Nose Throat (ENT) doctor.
It is common for people to search 'audiologist near me' or 'ENT doctors near me' before realizing the need for proper examination by a relevant expert. Thus, we have put together a comprehensive article to reduce the ambiguities regarding this. Meanwhile, if you have been delaying visiting an audiologist, read this article to avoid the delay.
All You Need To Know About An Audiologist & ENT Doctors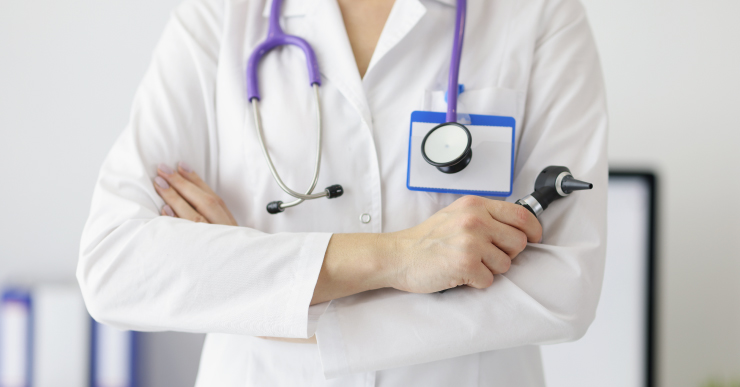 Identifying hearing loss can be a gradual process. Most of the time, people gradually lose their hearing rather than suddenly realizing the condition. Therefore, collaborating with the relevant experts at the right time is imperative.
Who are ENT doctors?
An ENT doctor specializes in treating ear, nose, and throat ailments. It is a separate area of specialization since it is universally realized that the ear, nose, and throat are interconnected systems in our body that require special care and treatment. ENT doctors primarily help in treating any infection in these areas.
Who is an audiologist?
An audiologist is an expert whose primary focus is treating and managing the hearing loss condition. They are trained to identify the degree of hearing loss, suggest the best solution for it and help you adjust to the changes caused by hearing loss.
Audiologists are also the best people to go to for hearing aids. They are the best trained to understand how sound works and how digital hearing aids need to be programmed as per an individual's needs and hearing loss. This article describes the role of an audiologist in providing the correct hearing care.
When To Consult An ENT Doctor?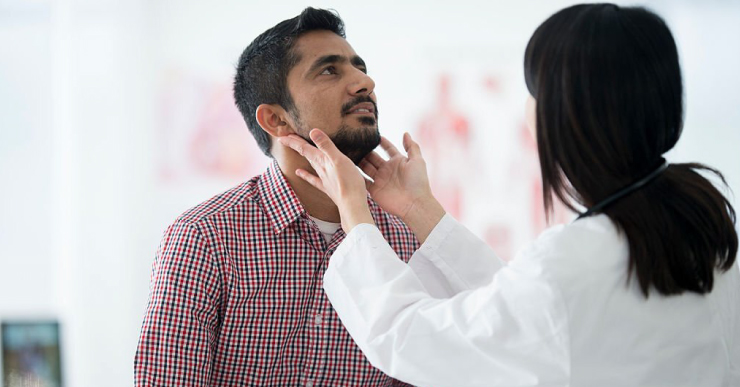 The major difference between an ENT doctor and an audiologist is the scope of treatment. An ENT caters to a diverse range of ear, nose, and throat infections.
You can visit an ENT doctor in the following cases:
Chronic ear, throat, or sinus ailments: If you are troubled with ear infections causing pain, itchiness, and other symptoms, then ENTs can better assist you. Treating tonsillitis, too, is the domain of the ENT doctor. It is also ideal to visit them in case of sinuses.
Loss of smell and snoring problems: People with snoring issues can see an ENT doctor. There are many cases where people complain of losing their sense of smell (anosmia). It is safe to visit an ENT even for children with snoring problems which is rare but exists nonetheless.
Tumours or lumps: A lump in the neck can be a serious concern, and an ENT doctor can help in such situations. Such lumps might not always lead to tumours but are often caused by ear infections or strep throat infections.
Vertigo and allergies: ENTs are the best option if you are experiencing frequent dizziness and vertigo.  It's the sensation that you, or the environment around you, are moving or spinning. This feeling may be barely noticeable; however, it can sometimes be so severe that you find it difficult to keep your balance and do everyday tasks. You can even consult an ENT in case of ear, nose, and throat allergies.
When To Consult An Audiologist?
An audiologist is an expert in determining hearing loss conditions. Another major difference between ENT doctors and audiologists is their training. Both undergo advanced training in their respective areas. However, an ENT goes through training for every area, i.e. ear, nose, and throat, to be better equipped for treating them. Audiologists, on the other hand, are focused on pinpointing hearing loss-related issues and are trained to alleviate and treat them.
You can consult an audiologist in the following scenarios:
Gradual hearing loss: If you notice issues in conversing, and an inability to hear sounds that were once easily audible, then it is time to consult an audiologist.
Tinnitus: Tinnitus is a ringing sound in your ears that is induced by loud noises. It might not be a constant ringing, but even having instances of it can be frustrating. It is best to visit an audiologist in such a case. You can explore this article to determine the reasons and symptoms of tinnitus.
Earwax accumulation: Hearing is affected at times by excessive ear wax. Thus it is preferred to consult an audiologist who can determine the exact cause of hearing loss without jumping to conclusions about its severity.
Detailed hearing assessments: Audiologists are trained to condut detailed hearing assessments to diagnose and correctly identify which pathology might be affecting a patient. Basis these reports often an ENT will decide the correct course of intervention i.e. either medication, surgery, hearing aids or cochlear implants.
Hearing Aids Selection & Fitting: Hearing aids are a complex world to understand for a lay person. Find a good audiologist nearby who can explain to you the nature of your hearing loss, and the reasons for his or her selection of a type or particular model of hearing aid. The cost of hearing aids too ranges from as low as Rs.12,000 per instrument upwards to Rs.3,85,000 for a single instrument. Since you might be making a big ticket purchase, it is always best to start with the right advice of a good audiologist, rather than relying on a 'hearing aids shop' or opticians doubling up as hearing aids sellers.
Be careful of un-professional sellers of hearing aids. The Indian hearing aids market is, unfortunately, flooded with fly-by-night operators who themselves have little understanding of the hearing aid selection or fitting process.
Centre For Hearing – A Hub of Expert Audiologists
Visiting an audiologist should be the first step if you have doubts about your hearing ability. Centre for Hearing has the best audiologists in the country. They are RCI-registered experts with state-of-the-art clinics across India equipped to treat hearing loss.
Centre for Hearing has a reputation for recommending the best solutions for hearing loss ailments. You can explore the Centre for hearing website to explore the tests they conduct and book a free consultation.