In-the-canal (ITC) hearing aids are smaller versions of in-the-ear (ITE) hearing aids and get fitted to the lower part of the ear canal. These hearing aids are custom-made to fit each individual's ears. ITC hearing aids are a popular choice because they are small and discreet.
Most hearing aids including ITC use disposable batteries, but rechargeable batteries are becoming more popular because they are more convenient to use and reliable. Thanks to their easy charging mechanisms, rechargeable hearing aids are a great option for people who want to be able to use their hearing aids without having to worry about changing the batteries all the time.
Rechargable technology has been available in RIC (Receiver-in-the-Canal) and BTE (Behind-the-Ear) hearing aids for a while now.
But recent technology innovations have now made it possible to provide rechargeable technology even in the smaller, customized, in-ear hearing aids like the ITC. 
Pros & Cons of Rechargeable In-The-Canal Hearing Aids
The majority of individuals are accustomed to hearing aids with disposable batteries. Thus it is natural to be curious about the pros and cons of rechargeable hearing aids. Thanks to cutting-edge technologies, hearing aids have evolved as well. Bluetooth connectivity, music streaming, app connectivity, and many similar features are packed in most rechargeable hearing aids.
There are upsides and some downsides to rechargeable in the canal (ITC) hearing aids. If numerous brands and technical jargon have got you dazed, then we have got you covered with a detailed analysis to clear the air. You can read this article if you are curious about the technology behind rechargeable hearing aids.
Rechargeable hearing aids aren't exactly the latest innovation. There is, however, a reluctance to adopt rechargeable hearing aids, largely due to misinformation or simply a matter of preference. Adopting rechargeable hearing aids has its own set of benefits, and once used, returning to hearing aids with disposable batteries becomes cumbersome.
Pros Of Rechargeable Hearing Aids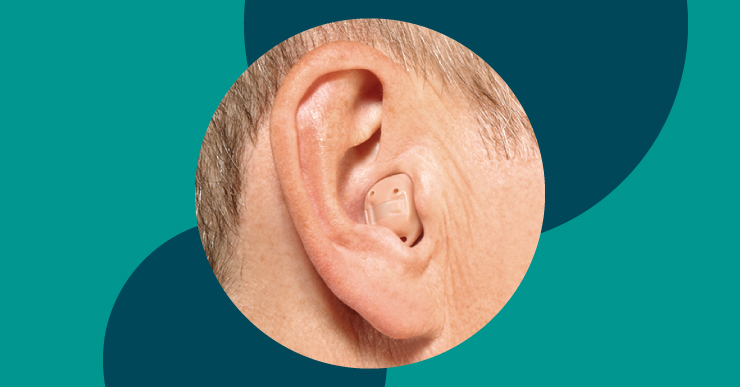 Following are the pros of using "rechargeable" hearing aids:
1. Ease of use and no running costs
The prominent advantage of using rechargeable hearing aids is eliminating any need to replace batteries manually. If a senior citizen has shaky hands and poor vision, it becomes difficult to change the batteries independently. Rechargeable in the canal hearing aids is a boon to them in such scenarios, thereby reducing dependency on others.
There is no risk of running out of batteries and running to your audiology clinic to buy more batteries. One simply needs to recharge the instruments at night like your mobile phone.
2. Increased battery life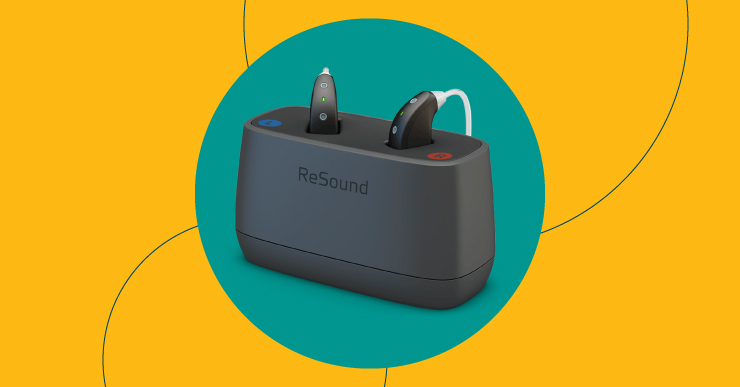 Most modern rechargeable hearing aids have lithium-ion batteries. These batteries have a reputation for lasting years before needing any repair or replacement. There is no scope for overheating the instrument due to overcharging in the case of lithium-ion batteries. You can refer to this article to know more about extending the battery life.
3. Eco friendly
Disposable batteries have been posing a severe threat to our ecosystem. The chemicals released from dumping or incinerating them pose threats like mixing with water sources, air pollution, etc. Since lithium-ion batteries last longer than their disposable counterparts, leading to lower discard rates.
4. Zero hazard
Disposable batteries are easy to misplace, and there have been many instances where children have swallowed a small battery or placed them in their ear or nose. Such drastic scenarios can be avoided by using a rechargeable in the canal hearing aid. Since there is no need to open the battery box, the chances of misplacing the batteries are nil.
Cons Of Rechargeable Hearing Aids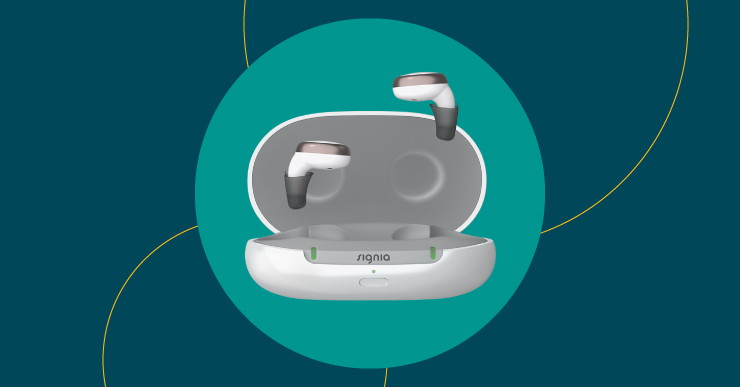 Following are the cons of using "Rechargeable ITC" hearing aids:
1. Travel  
Rechargeable hearing aids can be used for approximately 18 hours on a single charge. If the wearer is traveling he or she might struggle to find a charging spot.
2. Maintenance 
ITC hearing aids in general require a little extra care. Since the instruments are worn in the lower portion of the outer ear bowl, they are more susceptible to ear wax accumulation and also attract moisture.
3. Charger breakdown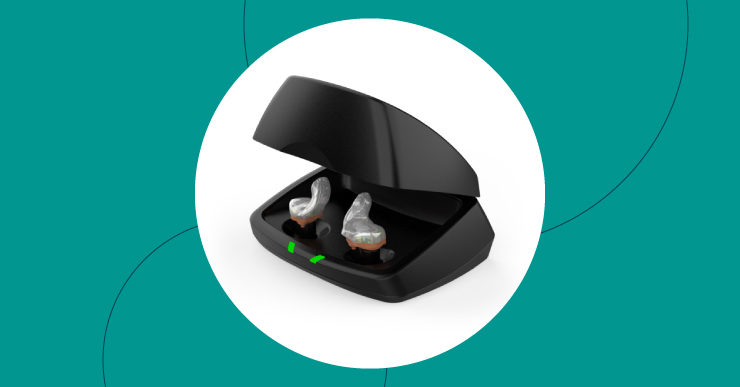 A charger is the lifeblood of any rechargeable device. The same holds for rechargeable ITCs. In the rare case that your charger breaks down, then there is no option but to replace it. This scenario will make the wearer stay without hearing aids until the charger is replaced. Having a spare pair of hearing aids can alleviate the issue.
4. Size
Rechargeable ITCs might be slightly bigger in size than battery-operated ITCs.  However, a recent introduction of "earbuds" from the companies have made it easier.
These downsides can be handled better under the guidance of an experienced audiologist. Hearing aid trials can even be done at home and you can read all about it here. The pros do, in some way, outweigh the cons.
Prices of "Rechargeable" ITC Hearing Aids Available in the Market
"Rechargeable" ITC hearing aids in the market (as of date of writing of this article in October 2022):
One Rechargeable ITC/ Earbuds – from Resound (Denmark)
Pricing options start at MRP Rs. 95,995 per instrument including the charger.
Top-end model would cost MRP Rs.389,995/- per instrument
Active Pro hearing aids – from Signia – formerly Siemens Hearing (Germany)
2 model options at MRP Rs.149,990 and Rs. 299,990
Insio Charge & Go Ax ITC – from Signia
Range from MRP Rs. 166,990 till Rs.361,990 per unit.
evolvAI rechargeable hearing aids – from Starkey (USA)
Economy range starts at MRP Rs.65,000 per ear up till a top-end instrument at MRP Rs. 390,000/-
Contact us at 9811227492 for ongoing special offers on these hearing aids.
Centre For Hearing® Listens 
Researching for hearing-related issues is always encouraged, but self-medication is not. Centre For Hearing® is an ideal partner for any individual experiencing hearing loss. It is thus advisable to consult an experienced audiologist like the RCI-certified professionals allied with the Centre for Hearing®.
Centre for Hearing® has state-of-the-art clinics pan India equipped to deliver all hearing care services. They are brand agnostic experts who prescribe the best hearing aids per your budget. You can visit their website and get a free telephonic inquiry with a professional.