Buying a new hearing aid could be challenging, especially if you are looking for them the first time around. So many models, so many features, which one to choose, and which not to?
Before purchasing a hearing aid, you must have gone through professional hearing  tests to conclude that a hearing aid is required. Ideally, your medical centre/clinic will guide you through the brands that suit your needs and budget.
Nevertheless, if you are still looking for a second opinion regarding hearing loss, the professionals at Centre For Hearing are the right team to speak with. Here, we're an association of leading hearing care professionals across the country who have promoted awareness among consumers and professionalism and good practices amongst dispensers.
Based on our operational experience, there has been constant confusion about the 'Siemens' & 'Signia' brands of hearing aids. This article attempts to expel this confusion. Keep reading to find out more.
Also Read: Tips on How to Convince Your Loved One to Adopt Hearing Aids
Siemens or Signia: Which One To Choose?
Siemens is one of the most famous brands in the electronics industry. This familiarity and brand trust make it a desirable option for many people, including those opting for a hearing aid for the first time.
However, in 2014 Siemens sold off its hearing aids division, 'Siemens Hearing Instruments' to a German investor. The new company was named Sivantos Hearing Instruments.
Sivantos later rebranded its products to 'Signia'.

In short, Siemens hearing aids and Signia are one and the same.
Today Signia operates through the same R&D team in Germany, manufacturing units, and distribution networks.
Siemens branded hearing aids were discontinued in the market approximately in the year 2019/20.
Now that that is out of the way, let's look at the features of Signia:
Why Go For Signia?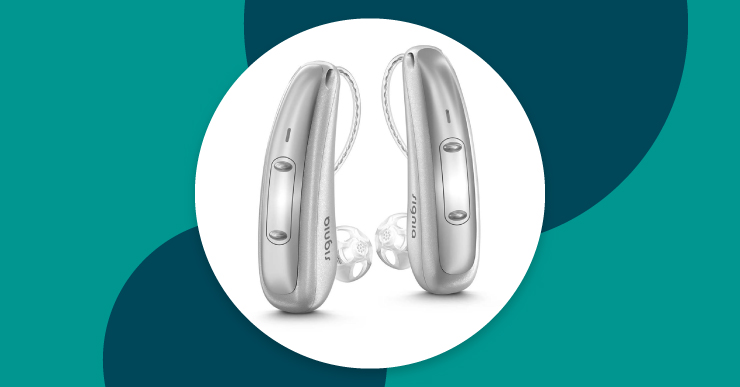 Signia, apart from being the new-age hearing aids maker, has introduced a plethora of new products bundled with technologies exclusive to them.
Following are some of the newer products from their extensive catalogue:
Signia Augmented Xperience Hearing Aids
These hearing aids use augmented reality, as understandable from their branding. Thus, sounds that you are focused on appear slightly closer than in reality and crisp and clear with full dynamics while background noises are weakened.
Signia Styletto Series
This series is the world's 1st slim RIC (Receiver In Canal) hearing aid with a sophisticated and thin profile. This adds comfort to your ear and is loaded with Android/iPhone connectivity coupled with a long battery life which runs up to 3 days on a single charge!
Signia Active Pro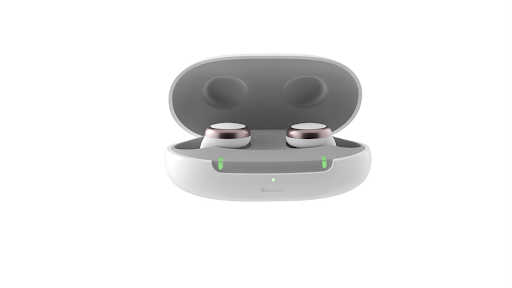 This series features an award-winning earbud design to bridge the gap between hearing aids and consumer electronics. The adoption rate of the active pro series is high since it resembles Apple's uber-popular earbuds called Airpods in terms of features. This makes it easier to convince your loved ones to use hearing aids.
Insio Charge&Go AX
Insio Charge&Go AX is the first custom hearing aid with lithium-ion contactless charging. Hence the name 'Charge & Go'. This series can be customised to fit your ear, and combined with Bluetooth connectivity, you can stream phone calls, music, and TV sounds straight to the device.
All the Signia products come with an AI Digital Assistant and provide seamless connectivity via the Signia App. This app also helps you connect with hearing care professionals via your smartphone whenever you need remote support.
Also Read: A Complete Guide To Smart Hearing Aids – How Technology Is Making It Possible To Hear Better, Again!
Centre For Hearing Listens To You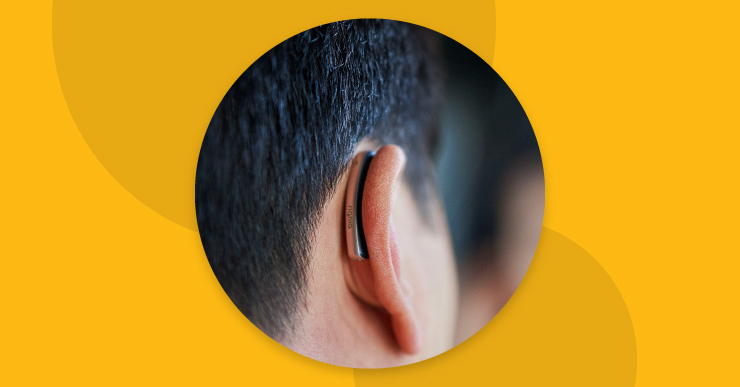 Centre For Hearing understands that the market is flooded with various brands of hearing aids which leads to confusion to customers. Therefore, we are with you in your journey of choosing the best hearing aids right from the moment you connect with us.
Hearing loss need not be a daunting experience, and we believe in providing the utmost care and guidance to the individuals experiencing it. However, amidst all this, choosing the right hearing aid shouldn't be the hassle you should be dealing with.
Also Read: FAQs for New Hearing Aid Users
Centre for Hearing is strongly brand agnostic and partners with the leading hearing aid and cochlear implant companies. Our aim at the Center for Hearing is not to sell hearing aids but to ensure that the individuals affected by hearing loss get the best and most cost-effective solution and don't miss out on the sounds of nature. So get in touch with us via our website and book your appointment.
Locate a Hearing Aids Centre Near You: