Hyperacusis (pronounced: hi-peh-ruh-q-sis) is a not-so-rare condition of the ear that causes increased sensitivity to otherwise normal sounds. This low sound tolerance can occur in both ears of an affected individual.
According to a study published by Wiley library, about 8 to 15% of adults have hyperacusis. People affected with tinnitus (buzzing or ringing in the ear) have a higher probability of contracting this condition. Hence individuals affected by tinnitus should also be proactive in their ear care regimen.
This article will see what is this condition in detail and how to manage it for a better quality of life.
What is Hyperacusis?
Hyperacusis is a condition where even the most ordinary sounds like running tap water, laughing, car engine, etc., can seem louder to the affected individuals.
It's natural for ambient noise to become more annoying as you age. When there is a lot of noise, the auditory cortex—the part of the brain that processes sound—is more readily overwhelmed by noise. This can result in "listening fatigue" and hearing difficulties.
Hyperacusis is an exaggeration of this sensitivity to different types of noise, such as:
The hiss of a vacuum cleaner
Jingle of keys or coins
The bark of a dog
People shouting
Car engine, and more…
Such a hearing disorder can cause much discomfort and eventually leads to relationship problems, mental health issues, and threats to general wellbeing.
Also Read: Hearing Aids Whistle: 4 Reasons Why It Happens and What to Do About It
Regarding what causes hyperacusis, there are several medical conditions associated with this ailment, which may be (but are not limited to):
Injury to the ears (physical or exposure to sudden noise)
Hearing loss
Ear infection/surgery
Stress
Ototoxicity/sensitising drugs
When to Seek Expert Attention?
Despite many therapies and treatment options for this condition, many people fail to avail themselves of one. The leading reason is that many don't know when to seek medical attention for this condition.
Moreover, hyperacusis may not manifest the same symptoms in everybody, which makes it even more ambiguous to notice and decide to get treatment.
According to Richard Tyler, psychoacoustics-audiologist and professor of otolaryngology and communication sciences and disorders at the University of Iowa's Carver College of Medicine:
"For some, it (hyperacusis) isn't a major issue — they just note that specific sounds are loud or annoying. Others find it difficult to live with. It impacts their everyday life to the point that it becomes highly debilitating…. They cover their ears and wear earplugs all the time."
So the question is: when is the right time to seek medical attention for hyperacusis? 
According to UCSF Health, hyperacusis is most often characterised by people complaining about living in a world where the volume is too loud.
So, if you feel the same, it's probably best to see a medical practitioner and rule out the possibilities before it gets severe enough to disrupt your daily life.
Ways To Treat Hyperacusis
Before treating hyperacusis, there is a need to examine the condition first. Therefore, it is always advisable to first consult an audiologist who thoroughly examines the hearing problems and then conduct tests to determine the presence of hyperacusis.
For instance, according to the UK's NHS, it is treatable if hyperacusis is caused by another ailment, such as a head injury, a migraine, or Lyme disease.
But in cases where no apparent cause of the condition is found, you may be offered therapy to help you become less sensitive to daily noises.
The future steps will depend on this fundamental approach to finding the cause; thus, you should not ignore or skip consultation with experienced hearing care professionals.
That said, with proper diagnosis and expert attention, people affected with hyperacusis can live a much better quality of life.
There are a few treatment options that can help reduce the sound sensitivity caused by this condition:
1. Counselling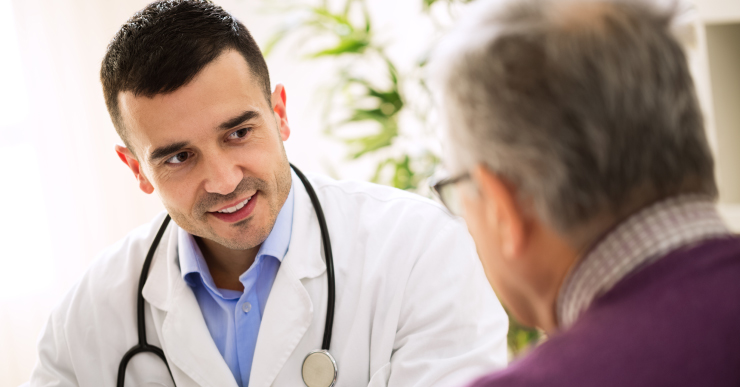 There are no medicines or surgical procedures available to treat hyperacusis directly at this moment. Hence one way to treat hyperacusis is to treat the symptoms and reduce their impact.
This can be done by counselling, making the patient aware of their condition, and enabling them to cope with the effects. Hyperacusis is a troubling condition; thus, extending support and letting the individuals open up about their feelings can go a long way in dampening its effects.
2. CBT
CBT stands for Cognitive Behavioural Therapy. It is a type of treatment. This technique helps in identifying the thought patterns of an individual. For example, the patterns that give rise to negative emotions are identified within this treatment.
These negative thoughts, considered minuscule at first, can snowball into emotional difficulties, depression, and anxiety.
These can collectively lead to a collapse in the positivity of an individual and, in turn, power up hyperacusis even more. With the help of CBT, these negative thoughts are eradicated and replaced with rational and objective thoughts, thereby reducing the impact of hyperacusis.
Also Read: Out of Sight, Out of Mind: All You Need to Know About Invisible Hearing Aids
3. Changes in lifestyle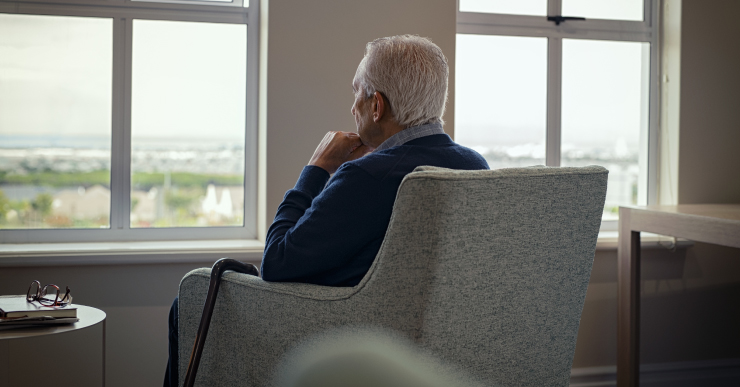 Hyperacusis can lead to a person avoiding social situations entirely to avoid the sound. However, social isolation can lead to negative thoughts and other mood-impacting scenarios.
Thus positive changes in lifestyle like encouraging people to participate in social situations and listening to soothing music make a world of difference in the long run.
If being in such situations is difficult to handle due to heightened sensitivity, then special ear plugs are also encouraged for such individuals.
4. Sound therapy
Sound therapy is the process of making your ear re-acquainted with sounds. Individuals with hyperacusis tend to isolate themselves from ambient sounds more often. This leads to a decreased ability of the brain to tolerate any unknown sound.
This, in turn, increases the sound sensitivity to unacceptable levels with time. Therefore, sound therapy involves using a noise-generating device that individuals must wear for over 2 hours every day.
The device produces a static or white noise that is inaudible to the ear. The therapy lasts around 12 months, depending on the degree of hyperacusis.
Also Read: Hearing Aid Trials at Home – Are They Recommended?
Centre For Hearing – A Trusted Partner For Hearing
Any hearing disorder is a grave situation to be in. It is therefore essential to have a trusted partner in this daunting scenario. The Centre for Hearing is an association of leading RCI registered hearing care professionals in the country. Centre for Hearing has state-of-the-art clinics across India dedicated to providing the best hearing care support.
Also Read: Confused About Signia and Siemens Hearing Aids? Know More Here
Centre for Hearing is brand agnostic and always provides the best and most cost-effective hearing aids and cochlear implants. However, in the case of hyperacusis, it is crucial to have a proper diagnosis and effective treatment.
Thus before reaching a conclusion and resorting to self-treatment of any hearing condition, always opt for a professional to scrutinise it first. Feel free to explore the Centre for Hearing website and book a free consultation.