We live in an age where everything is available online with a single click.  Hearing aids too are available for purchase directly. However, unlike many consumer electronics, hearing aids are sophisticated technology, often customised for an individual, and cannot be treated like an over-the-counter product that you can simply order over Amazon. In other words, purchasing hearing aids online may not be the best decision you can make, thanks to the intricacies you need to consider.
What you can do, though, is try hearing aids from the comfort of your home. This article will see the advantages of having hearing aids trials at home and why you should not rush to purchase a hearing aid online.
Also Read: Tips on How to Convince Your Loved One to Adopt Hearing Aids
Benefits Of Hearing Aid Trials At Home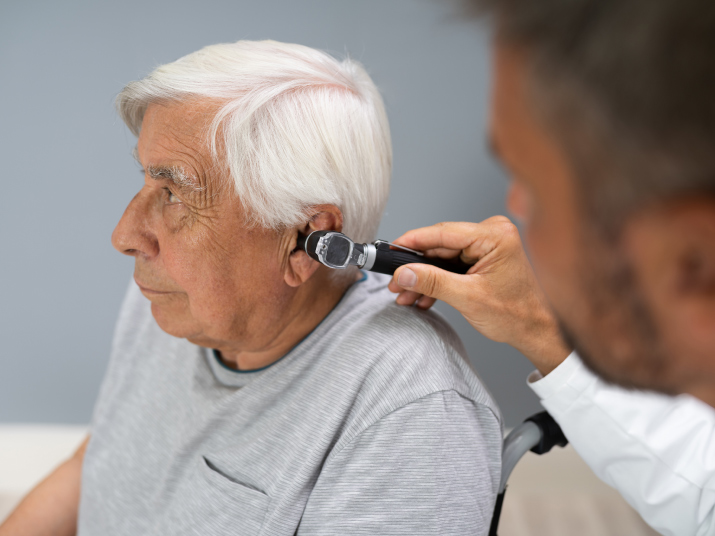 The RCI-registered, qualified, and well-trained audiologists with several years of experience in hearing diagnostics at the Centre for Hearing offer hearing trials at home.
Centre for Hearing is a leading association of hearing care professionals that provides home visits for hearing aid trials in the cities where they operate. 
Following are some of the advantages of hearing aid trials at home:
Hearing Testing at home 
The first step of the first hearing test is ideally recommended to be performed in a proper soundproof room setup (available at all Centre for Hearing clinics). However, the test can be performed at home in a quiet room, either through a portable audiometer or through in-situ hearing assessments through most latest digital hearing aids.
The outcome of these at-home tests is reasonably suitable for evaluating and selecting your hearing aids.
Experience sound in your everyday surrounding
The best part of hearing aid trials done at home is to try the instruments and how they work for you in your everyday environment, in your same room, and around the television set in your living room. Then, you can easily recreate your everyday hearing problems and see how well your hearing aids address those issues.
Though hearing aid trials are also ideally recommended in the clinic, the positive point of in-home trials over in-clinic is that in-clinic can only show improved hearing in a controlled environment.
Motivating a loved one
If your family member is apprehensive about adopting a hearing aid, the homely environment will make them feel at ease and co-operate with the diagnosis. Further, the younger family members are often better suited to understanding the technology behind the hearing aids and are usually the ones deciding for their elderly parents or grandparents.
No need to travel 
According to a study carried out among people living in the Delhi area, the highest prevalence of hearing loss was present among those aged 60 years and above, with 67% having a hearing loss. This implies that the majority of the people affected by hearing loss are senior citizens. Thus having the trials at home eliminates the need to travel to the clinics for testing.
Also Read: Finding the Most Reliable Hearing Aid Clinic in Delhi: What Should You Do?
Comfort of home 
No centre can beat the cosiness of one's own home. Especially in the case of health testing, it is best to make the individual feel at ease. For instance, having their family members around while testing a new hearing aid for the first time may also serve as a soothing factor for them.
Schedule a Hearing Aids Home Trial Today. 
Call: 9811227269
Genuine feedback
After diagnosing the hearing loss and recommending an appropriate hearing aid, the patient must get a good test run of the device.
For instance, if a significant time is spent at home, testing hearing aids at home makes for an excellent trial run for device compatibility in such a setting.
Hearing aid trials at home also enable the user to gauge its efficacy, how it functions in real-time, and identify if it has any discomforts or difficulties.
Also Read: Confused About Signia and Siemens Hearing Aids? Know More Here
Why Not Rush & Buy Hearing Aids Online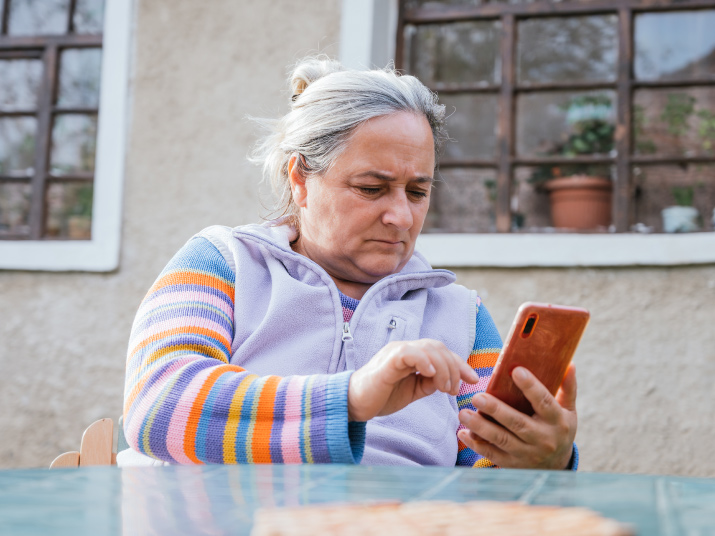 Following are some of the reasons to avoid buying hearing aids online:
Every condition is unique
In the case of a hearing aid, one cannot simply buy it without a professional diagnosis. Please note that hearing aids are not like in-ear headphones and are critical clinical devices.
Also, ear size and dimensions differ from person to person, and so does the level of hearing loss. Therefore, it isn't easy to choose a hearing aid and expect it to improve the person's condition.
Hearing loss is a severe medical condition that needs professional physical supervision before jumping to a specific brand or model of hearing aid.
Online portals don't offer technical support 
A dedicated audiologist at a brick and mortar centre is well equipped to diagnose the degree of hearing loss and support in case a hearing aid malfunctions. Just like any other technology, hearing aids also need a periodic check-up and calibration per the affected individuals' hearing.
Guide on the variety of hearing aids
The market is flooded with hearing aids of various brands. Not only that, but there are several models of hearing aids with a plethora of functionalities that hearing care professionals could better break down for you. The deals on various websites can be attractive, but it is always advisable to have an audiologist prescribe a hearing aid.
Improper remedy for hearing loss
If you impulsively purchase a hearing aid and it turns out it isn't equipped for your degree of hearing loss, it can worsen the situation. The brain can be burdened if it cannot comprehend or listen to the sounds as it aggressively tries to make sense of the unheard words. Thus, the longer you or your loved one uses improper hearing aids, the greater the risk of damaging their brain.
Centre For Hearing – The One Who Listens…
Hearing loss is a daunting experience, and it is imperative to have experts analyse the condition before reaching any conclusions. Just buying hearing aids is not the only solution.
Centre For Hearing is your partner in the entire journey of dealing with hearing loss, right from…
Where to start
Whom to meet
What solution might be required
Where to get the solution
What you should pay for the right solution
The care and maintenance of your hearing
Also Read: What to Expect During Your First Visit to a Hearing Clinic
Centre For Hearing has maintained a brand agnostic stance while partnering with all the leading hearing aid and cochlear implant companies. Centre For Hearing has a vast network of clinics that offer a broad range of hearing care services. You can also visit their website and contact the team to schedule a home visit for a hearing aid trial.
Locate a Hearing Aids Centre Near You: