As a parent, it is natural to want to protect your child from every possible harm. Unfortunately, we cannot shield our children from some problems. But we can always support and help them face the challenge courageously.
Of the 360 million people worldwide having a disabling hearing loss, 32 million are children.
At Centre of Hearing, we often meet parents whose children have recently been diagnosed with a hearing problem. They are usually struggling to cope with the situation, unable to digest the long-term consequences.
One of the most important things to do when seeking out a solution is to ensure that you are getting the best possible solution for your child. Hearing loss in children can affect brain development. Important auditory neural connections form in a child's brain the first three years. Children with severe to profound hearing loss can develop other problems like limited social and cognitive skills.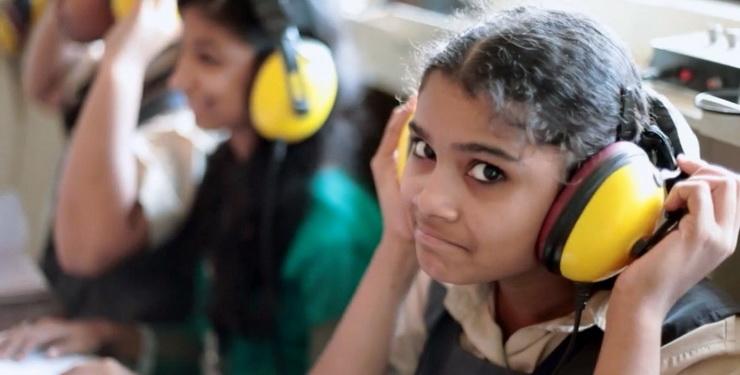 The good news is that early detection, right treatment and positive support system can reduce associated problems to a great extent. By being exposed to sounds at the right age, children with severe or profound hearing loss will be able to learn to read and write like their peers and even develop appropriate social skills.
With early intervention and the right help, children with profound hearing loss can even be mainstreamed to regular schools by the age of 8.
Coping With A Child With Profound Hearing Loss
When it comes to hearing loss, even adults faced with the situation see their life being thrown off balance. It induces the fear of not being socially acceptable. It also causes problems at the workplace and stops you from leading a normal life.
Imagine a child being faced with this problem.
The inability to learn and communicate can stunt their emotional development. Unless appropriately addressed, it can lead to a problem that'll last a lifetime. It is necessary for a parent to:
1. Accept The Situation
Understand the challenge and become a pillar of support for their child to lean on. Your acceptance of them for who they are will be a big win for their confidence. It'll allow them to face their fears knowing that you have their back.
2. Gain Understanding Of Your Specific Problem
There are different types of hearing problems and various causes associated with each. The extent of the hearing loss can only be determined by visiting an audiologist and undergoing the tests suggested for the same.
For example, children with severe hearing problems may not be able to listen to sounds less than 61 decibel, which is the sound of a vacuum cleaner or dryer.
They'll not be able to follow a regular conversation without the help of a hearing aid. A paediatric audiologist will be able to determine the cause of your problem after some tests.
Children with profound hearing loss can only hear very loud sounds above 81 decibels.
These children may not be able to listen to a conversation even with a hearing aid. Instead, they will have to rely on lip reading and sign language. In such cases, the doctor may advise a cochlear implant (surgically implanted) to replace the damaged cochlea.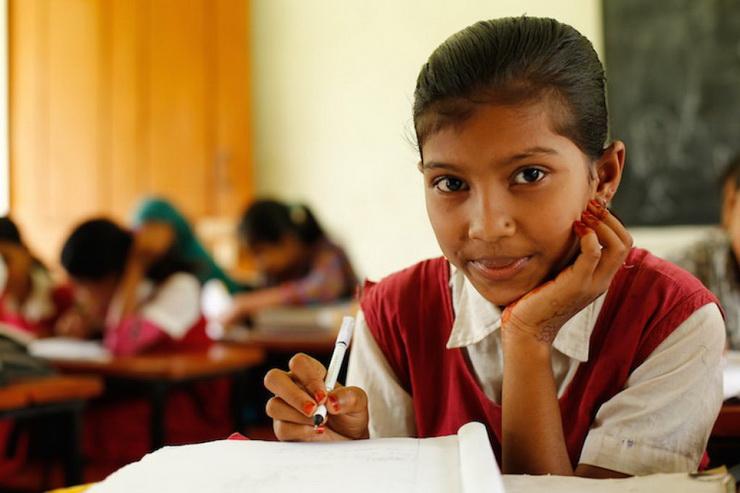 While this stage is bound to be frustrating for parents, it is essential to remain patient, gather knowledge and even connect with other parents in a similar situation. You can gain a lot of strength from knowing that there are others who've not only faced such problems but also risen to live a reasonably normal life after.
Special Hearing Aids For Children – What You Need To Know
Only when you experience hearing loss can you imagine how profound a loss it is.
It prevents children from developing their vocabulary, making friends, hearing what the teacher is saying and even an inhibition to participate in an outdoor play.
Children have a much more active life than adults. They jump, run and play around all day. They are continuously learning from their environment. They also tend to be in a noisy environment in a classroom or at home while watching TV.
The hearing aid you choose has to be geared to take on the rough and tumble of everyday use. The simple joys of childhood like rolling in the sand or jumping into the pool are things children do without thinking twice. Young children can get into an exploring mode with their hearing aids, so it needs to be 'child-proof' to an extent too.
Another thing to consider is that a child's needs and environment change from infancy to adulthood. The hearing aid that you choose should not only be ideal for that particular stage in life but should adapt to the child's changing environment too.
Top Features To Consider When Selecting A Hearing Aid For Your Child With Severe To Profound Hearing Loss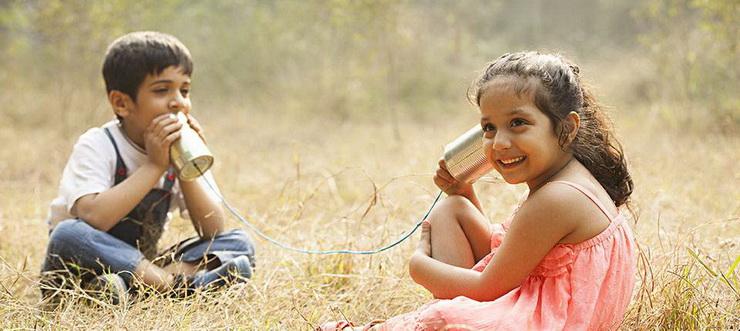 Children with profound to severe hearing loss need hearing aids that help them perceive speech more clearly and support language development by giving them access to the full spectrum of speech sounds his or her brain needs. Especially being able to hear the critical consonants like "s" and "t" makes speech understanding so much easier.
Let's understand some of the ideal features that a hearing aid should have to be useful to a child with severe to profound hearing loss!
1. Access to high-frequency sounds:
It should pick up soft consonants like 's' and 't' and allow the child to hear them clearly!
2. Low feedback:
It should prevent feedback while maintaining the high sound quality – so that your children can get and give hugs without annoying whistling sounds! This would often mean getting the right fitting ear molds made for your child. Ear molds require a change in the younger days as the child's ear is growing and continuously changing shape.
3. Comfortable:
Probably underrated features, but comfortable hearing aids, that aren't too conspicuous, are necessary so that kids don't make a fuss about wearing them all day! However, at a very early age, you should probably not base your decision on cosmetics. Rather, you should provide the hearing aids best suited to the child.
4. Robust:
It is wise to choose hearing aids that are ready to take on some tumbling and jumping around, especially if your child is active!
5. Dustproof, Waterproof and Free of allergens:
Choose hearing aids rated with the IP58 classification – these are waterproof and dustproof, and allow your child to frolic uninhibitedly! Also, ensure it does not contain phthalates, reducing the risk of allergic reactions from the hearing aid constituent parts!
6. Child-proof:
This is purely to keep the batteries away from curious fingers and avoid accidental swallowing!
7. Indicator:
An LED indicator on the hearing aid keeps you informed about the battery life and functioning status!
8. Connectivity:
Connectivity with gadgets like phones, music devices, etc. ensures that your children don't have to compromise on entertainment!
9. Adaptable:
A hearing aid must be able to adjust to the changing environments, as your child grows!
10. Fun to have:
A hearing aid that comes in fun colours, and is customisable with stickers and other decorative elements, only ensures that your child keeps it on throughout the day!
Use our help in identifying the best fit for your child!
The one thing that parents will realise during their journey to find a hearing solution for their children is that good quality hearing aids don't come cheap. It is important not to cut corners, and this is an investment in the long-term future of the child. As a parent, you are bound to choose safe and quality products for your child.
At the Centre of Hearing, we are always available to help you and your child in this journey of rediscovering the joys of hearing. To know more about what hearing aid can work best for you child, connect with our experts today.
Call us on +91 9811227269 for a FREE CONSULTATION!