We don't actually hear with our ears – we hear with our brain.
Our ears are the "doorways" for sound. Our brain tells us what we are hearing and gives those sounds meaning, as in speech. Imagine the consequences of hearing loss on children, who are still not entirely acquainted with the intricacies of language!
It is not surprising that the inability to hear clearly can lead to hurdles in a child's brain development. Let's understand the correlation between hearing loss and brain development in detail.
Understanding The Effects Of Hearing Loss On A Child's Brain Development
Hearing loss in babies has been called a "neurodevelopmental emergency" since there is an optimal time in a baby's brain development for important, meaningful auditory neural connections to form – and that time is during the first three years of life (especially the first year).
The baby's brain must be exposed to meaningful sounds consistently in order for these auditory neural pathways in the brain to develop.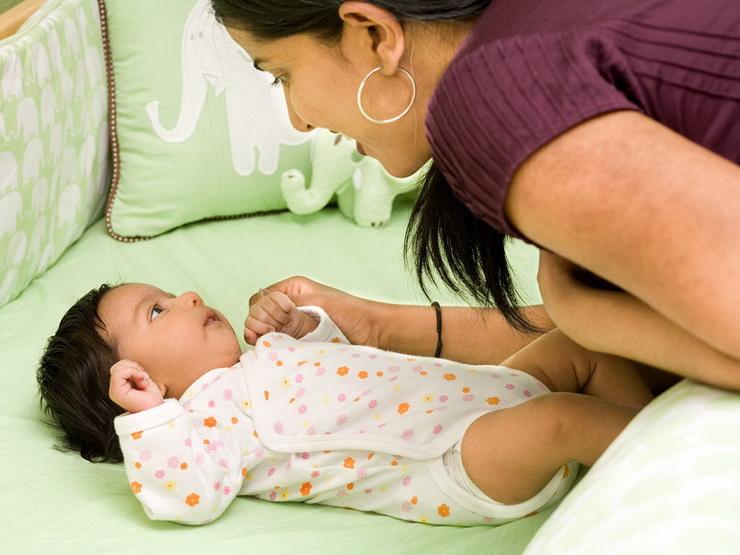 The auditory cortex is the most highly organized processing unit of sound in the brain. This cortex area is the neural centre of hearing, language and music, and identifying the fundamental elements of pitch and loudness. If the brain is not stimulated by the sound it will reorganize itself to maximize processing through other senses – primarily vision. In other words, the baby's brain continues to develop and use the meaningful sensory information that it gets.
However, if there is no sound information getting to the brain, those auditory neural branches will be pruned away and the neural branches that support the available vision information will be strengthened. This competition continues throughout the first three years of life. After about 3 ½ years of age, the brain has considerably less flexibility to develop effective skills to process auditory information.
Thus, hearing-impaired infants are at risk of abnormal maturation and of delayed or abnormal speech and language development. A child's inability to detect sounds clearly or understand speech in noisy environments can greatly impact spoken language development.
Hearing loss can and should be treated by six months of age to increase a child's ability to develop speech and language skills. Hearing loss in children can greatly affect brain development in crucial areas, as mentioned below.
1. Cognitive
The auditory system acts as a messenger, but "hearing" is actually done by our brain. When certain areas of our brains are not stimulated because messages are not being received, those areas may decline in function over time. This can affect speech recognition, which is important for basic communication and can even affect memory and thinking processes.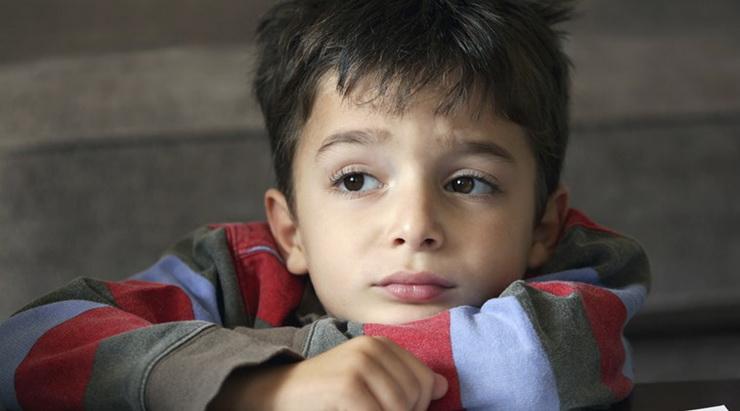 2. Social
As the majority of deaf children are born to hearing parents, the ability to learn how to socialize can be severely compromised for children with untreated hearing loss. Hearing loss in children can lead to lack of participation in group activities and daily interaction with other people. Because of the difficulty to socialize, this often leads to isolation, which may eventually lead to depression and even further cognitive decline.
As hearing loss is an invisible condition, the effects may be mistaken for aloofness, apathy, or confusion, making it more difficult to be approached by others. It's understandably more difficult for a non-hearing child to connect with and relate to their peers.
3. Emotional
Untreated hearing loss can lead to outbursts of anger, frustration, depression, and overall low self-esteem.
When the hearing loss in children is detected and treated early, their chances of developing speech and language skills as well as their hearing peers are greatly increased. This can help prevent the likelihood of feeling lonely and increase the chances for academic success, which leads to better chances of overall emotional well-being.
4. Physical
Because a great deal of physical activity for children is recreational and usually happens in a group, children with hearing loss tend to have less motivation or ability to participate in such exercises that are vital for their overall health. Although it's not impossible, hearing loss does create a barrier for children when their hearing loss goes untreated. In general, hearing-impaired people who suffer from untreated hearing loss express less physical well being than people with normal hearing.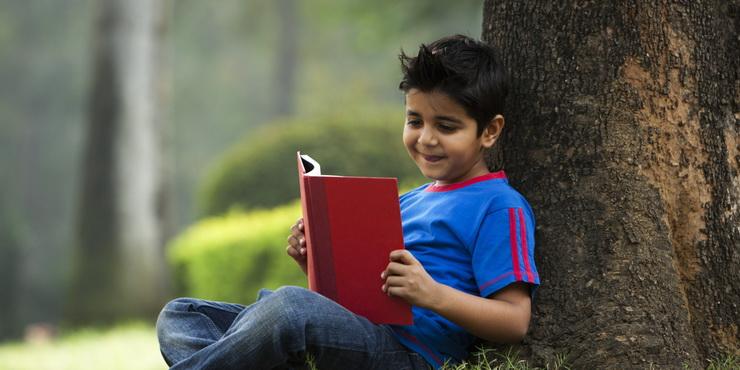 5. Behavioural
Children with untreated hearing loss are inherently disadvantaged when it comes to paying attention, understanding and following directions, and the ability to express themselves. This can sometimes manifest as externalizing behaviour, which can be a display of frustration that is difficult to manage. On the other hand, the disadvantage when it comes to learning and communicating can lead to low self-esteem that can result in depressed, withdrawn behaviour.
Here's How Hearing Aids Help In The Development of Essential Brain Structures!
Even children with mild or minimal hearing loss can benefit from hearing aids because the amplified sound produces stimulation and supports the growth of the auditory centres of the brain. These brain structures are best developed and become most interconnected when a child is very young. This is important for a child's vocabulary: Often a child's vocabulary quadruples between his first and second birthday. That is why it is important to get hearing aids as early as possible.
Language is learned through exposure to sounds. Children pick up words they hear in their environment. But language development is not the only thing that depends on your child's ability to hear. Their listening skills also influence their ability to learn to both read and write, and they greatly influence their social skills as well.
If children with hearing loss are appropriately fitted with hearing aids, they're better able to discern speech. Hearing aids also help children develop the ability to discern various sounds in their surroundings.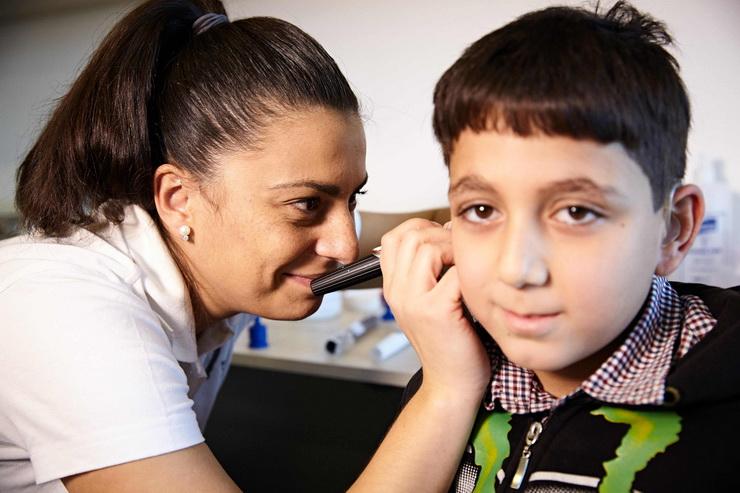 When it comes to your child's hearing, the sooner you can find out which type of hearing loss is being experienced, the sooner you can seek the right treatment. Children with hearing loss have a much better chance of developing if they are treated at a young age. It's important to talk to an audiologist to find out which treatment is right for your child.
The ear is the doorway to the brain for sound/auditory information. The only purpose of technology, such as hearing aids and cochlear implants, is to get auditory information through the doorway, to the brain. Once the ear/doorway is breached by technology, the child's spoken language environment needs to be enriched through family-centred play, singing and reading aloud.
Don't strain yourself to hear anymore! At Centre For Hearing, we provide the most comprehensive diagnostic facilities and the latest technology in hearing aids.
Call us on +91 9811227269 for a FREE CONSULTATION!