"Price is what you pay. Value is what you get." – Warren Buffett
This statement especially holds true while purchasing hearing aids. While it is human nature to try and seek cheaper alternatives to the ones generally recommended by the audiologist, it is important to consider the actual 'value' you'd be getting out of purchasing lesser priced options available online.
Choosing the right hearing aid is a complex decision – it involves understanding the type and severity of hearing loss you suffer from, the kind of environment you live in and the kind of lifestyle you lead.
You will need to consult the audiologist for fitting the hearing aid, as well as tuning it to match your unique requirements.
All this comes at a price – and cannot be substituted with a cheap hearing aid bought online.
Let's understand in detail why buying a hearing aid recommended by the audiologist, even if expensive, is the best bet for you!
Here's Why You Should 'Invest' In An Expensive Hearing Aid!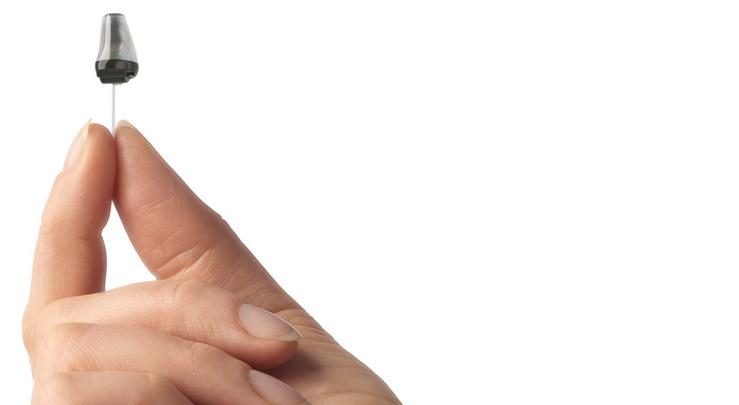 Hearing aids are essentially an investment. While it may be common for people to squirm over the high prices of aids recommended by audiologists, it is important to consider the factors that contribute to the cost of these hearing aids. Your choice would considerably impact your quality of life for the next few years – the level of social engagement, participation in group conversations and a considerably reduced level of exhaustion from trying to listen carefully.

Features And Technology: Benefits Of Investing In An Expensive Hearing Aid
Most manufacturers admit that the price of hearing aids include the cost of new technology and features to allow affected individuals as naturally as possible. One of the reasons why an affected individual avoids buying hearing aids is the social stigma associated with it. The latest hearing aids are often tiny enough to inserted directly into the canal and can be customised to suit an individual's requirements. Features such as connectivity make it possible for the user to connect to external devices such as mobile phones. This enables the user to adjust the hearing aid as per his/her requirements, in different environments and social settings. Hearing aids are now equipped with the feature of distinguishing between noise and speech patterns, in addition to controlling sounds at varying frequencies.
A portfolio of digital hearing aids from any reputed brand is priced anywhere between Rs.15,000/- upwards to Rs.320,000/- per instrument in India. There are several product options between these 2 price points.
Let's look at the reasons you should consider buying a more expensive hearing aid:
1. More natural sound:
Hearing aids now come equipped with the technology that tries to as closely replicate the natural ear's performance by modelling, cleaning, balancing and stabilising the digitized sound. This results in excellent speech understanding, a better sense of where the sounds are coming from, and clearer, richer, more vibrant sounds.
The more expensive hearing aids come with more channels and features which help in delivering a more natural sound.
2. Better hearing in noisy environments:
Noise reduction features improve as you move up in the portfolio. A more advanced noise management system (such as noise cancellation) would help hearing-impaired individuals who have to deal with noisy environments as a part of their lifestyles.
3. Better hearing in challenging environments:
Advanced features like adaptive directionality and zoom enable the hearing aid to focus on particular sounds in multiple environments such as a restaurant, an auditorium, a movie hall, etc.
4. Ability to enjoy music better:
Some manufacturers offer a new music fitting rationale based on what is important for listening to music. This technology provides transparent sound quality while restoring loudness for loud music, and audibility for soft music.
5. Better hearing in the presence of wind:
For times when you are on the go, wind noise management technology helps filter out the sound of the wind while clearly processing the speech signal. For example, conversing while in a moving car or at the beach.
6. Wireless Connectivity:
Better quality instruments today provide you with the option of direct compatibility with Android phones, iPhones, iPads and Televisions through  Bluetooth or 2.4 GHz technology. These options do not exist lower down in the portfolios.
7. Better water-resistant or waterproof instruments:
With the help of nano-coating and other new-age technology, better quality instruments today come with an IP rating of IP67 or IP68. All waterproof and water-resistant hearing aids with an IP67 or IP68 rating are classified as "dustproof." The "6" in the rating means that the object experienced no intrusion of dust following 8 hours of exposure in a dust chamber. The "7" and "8" distinguish the device as water-resistant or waterproof.
8. Ear to ear (E2E) communication:
E2E technology  enables an instrument to wirelessly communicate with an  instrument in the other ear. Thereby  helping the hearing aid function in a much more efficient and natural manner.
With the synchronisation of controls, the changes you make to an instrument can automatically be picked up by the other ear, saving you the hassles of fiddling with both instruments. In particular this helps in manual volume changes and program changes in the instruments.
You aren't just compromising on the upgraded features and technology by choosing 'cheaper' online hearing aids over the more expensive ones… Because there's more to buying hearing aids than just finding one that isn't too conspicuous…
3 Reasons Why You Should Buy A Good Pair Of Hearing Aids Instead Of Considering Cheaper Options Online!
Here are 3 factors you should consider before taking a shortcut and buying just any pair of hearing aids on an online marketplace …
1. Safety and Personalisation
If hearing aids are not fit properly or are not manufactured in accordance with strict safety standards for medical devices, they could actually hurt your ears. Buying hearing aids without consulting an audiologist first is a risky proposition owing to the lack of guidance regarding the use and maintenance of a hearing aid.
One product that is often paraded as a hearing aid, but is simply an amplifier, is a PSAP (Personal Sound Amplification Device). It is not considered as a medical advice since it doesn't have safety standards like a hearing aid. It doesn't have any adjustments to suit the different types of hearing loss that a person might suffer from, nor to distinguish between noise and speech patterns. Additionally, it has a generic fit – it cannot be personalised to suit your unique requirements. This could leave your ear sore, and could also negatively impact the sound quality.
Buying hearing aids or instruments online has one major drawback – there is no trial or professional making the right selection for you  as you would get when you buy them from a certified audiologist. The trial is specifically meant to help you figure out if the hearing aid is suiting your hearing loss, and if it needs to be tuned. You may actually end up paying more than the amount you saved while buying hearing aids online, through replacements. To know more about the disadvantages of buying hearing aids online, refer to the article here.
2. Professional Advice
As mentioned earlier, the price of a hearing aid includes an audiologist's expertise. It is important to understand that hearing aids aren't simply sound amplifiers – they are manufactured to suit your unique hearing needs. Hearing aids sold online might be cheap, but they don't add value, considering the fact that you can get them tuned according to your environment and lifestyle. Additionally, you will need the audiologist's advice for appropriate maintenance, battery care, etc. Hearing aids bought online may not burn a hole in your pocket, but they will also not serve the purpose of helping you hear as naturally as possible. Only an audiologist can help you with that!
3. Accurate Diagnosis
Not all types of hearing loss can be treated with the help of hearing aids. Hearing loss can often be a secondary disease, resulting from other primary ailments. To understand what has triggered the hearing loss, it is important to get a proper diagnosis. Hearing care professionals/audiologists have the right facilities and expertise to test and find the type of hearing loss an individual is suffering from. Additionally, they can also gauge the severity of the hearing loss, and if the individual needs medical intervention or hearing instruments to help him/her hear better. This cannot be diagnosed through a simplistic online hearing test.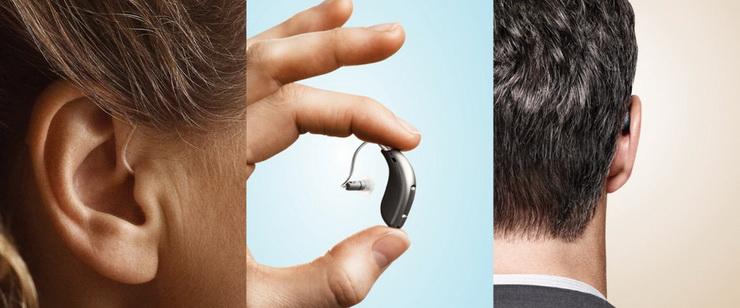 Consider this – a hearing aid is not just another product. It is an investment to help you hear as naturally as possible.
Don't put yourself and your hearing at risk to save a few bucks – choose the right instrument, even if it is an expensive hearing aid, with your audiologist's help!
If you need help with your hearing loss, get in touch with Centre For Hearing today! Armed with comprehensive diagnostic facilities and over 50 RCI certified audiologists, we assure you the best possible solution to your hearing woes!
Call us on +91 9811227269 for a FREE CONSULTATION!
Locate a Hearing Aids Centre Near You: