In India, 10-12% of the total population suffers from auditory issues, and the lack of professionals available in the field is a serious concern.
In many cases, people fear visiting a hearing aid clinic, some even ignore the problem until it's too late.
Additionally, most patients find it difficult to choose an audiologist or hearing aid clinic that they can trust. They search the internet, ask friends, and try out different clinics, but often finding the right place to take care of their problem is not a cakewalk.
So, the elementary task is to find a reputable Hearing Aid Clinic in your area to help you with your hearing issues in the best possible way.
Also read: Hearing health is as important as overall health.
Why do Hearing Issues need to be treated?
Hearing problems can make you feel disconnected from society and decrease your self-confidence. Some people with hearing problems deny their condition but what they don't realise is that hearing troubles will only increase in the future, and anxiety and a wide range of other problems will follow. Also, hearing issues in children can affect their brain development.
Therefore, if you notice even minor troubles in hearing, or feel that your hearing ability is not as good as always, it is advisable to visit a Hearing Aid Clinic as soon as possible.
Also read: When do you need to visit a Hearing Aid Clinic?
Why Choose an Expert?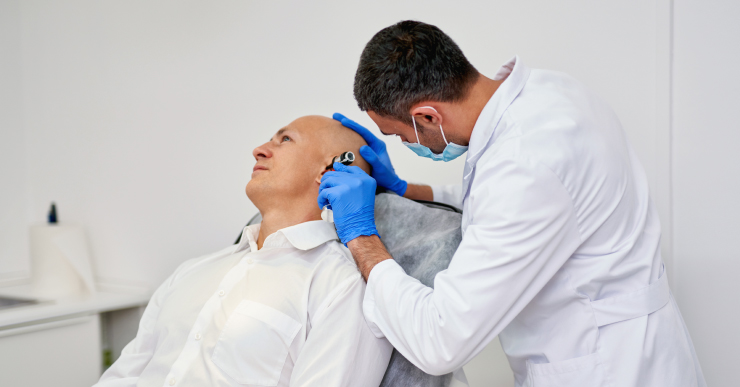 In addition to performing detailed hearing assessments, your audiologist can help you in determining whether hearing aids are the correct course of intervention for you. And if they are, which would be the appropriate model for you.
Unfortunately, hearing care is still a developing industry in India and finding the right 'professional ' rather than 'shop' for these services can seem like a daunting task. Delhi NCR as a hearing aid market is scattered with electronics wholesalers and fly-by-night operators fitting hearing aids. For starters, you must make sure you find a professional clinic with a training audiologist to help you with your hearing.
Let's see how you can find the most reliable Hearing Aid Clinic in Delhi.
Five Tips for Choosing the Best Hearing Aid Clinic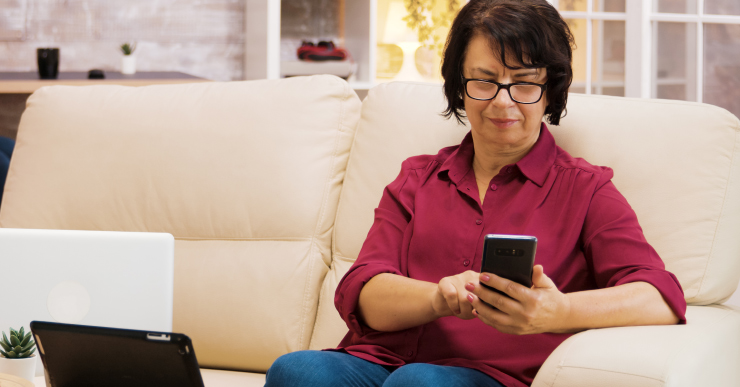 There are times when making the best choice can be difficult, especially when it is something that you have no prior knowledge about. Your mind becomes a little more introspective.
Like finding a good Hearing Aid Clinic for your hearing issues.
Here are some points you should consider while choosing a hearing aid clinic:
1. Choose a Centre that Specialises in Hearing Issues
Many clinics are providing multiple services at the same time along with hearing issues. So, make sure that you identify your hearing problems and visit a clinic that specialises in managing auditory issues.
2. Know your Specialist
If you already have some idea on what your ears need, then seek out a specialist in that field. Different specialists treat different disorders. In case you don't know what the problem is, don't worry, we've got you covered. Here's a list of specialists in auditory issues:
An audiologist is a health professional who diagnoses hearing problems through tests and provides appropriate solutions.
An ENT Physician is specialised in diagnosing and treating issues related to ENT: ear, nose, and throat. An ENT Physician is also known as Otologists.
Hearing Instruments Specialist
A hearing instruments specialist assists people who have hearing problems. Their services include everything from hearing loss testing to hearing aid recommendations and further services concerning the hearing aids.
A general physician can also guide you to the right specialist or suggest hearing tests. The results of your test will help you determine which specialist you should consult.
3. Ask for advice
If you know someone in your family or friend circle who has experienced a similar issue, ask them about their experience with their audiologist. Getting to know the doctor before you decide whether or not to go to the clinic can help you make the right choice.
4. Check availability of Tools and Equipment 
A full checkup is very important for any kind of auditory issue to avoid further damage. For this reason, you should make sure any hearing aid clinic you visit has all the required tools. Preference should be given to the clinics that use advanced technology, ensuring accurate and better treatment.
The following are some examples of the tools an audiologist uses:
Otoscope
Infection control products
Ear wax removal system
Audiometer
Hearing aid parts
5. Go for Experience
When it comes to doctors, reliability grows with experience. Therefore, select the specialist who is set in the field and has enough practical knowledge to assure you. They will have the best advise for your ears.
A personal consultation is paramount for your hearing issues and to prevent them from increasing. So, do not hesitate to approach the doctor, they are only going to help you.
Also read: What to expect on your first visit to a Hearing Aid Clinic?
Are you looking for a good and experienced Hearing Aid Clinic in Delhi?
With 40+ years of experience and 100000+ satisfied customers, Centre For Hearing is taking care of your hearing problems. We provide solutions to all your problems related to the sense of hearing and have a wide range of hearing aids.
To ensure you get the best experience, we only carry esteemed brands like  Widex, Signia, Resound, Starkey, Oticon, etc. for hearing aids.
Our centres are located in Delhi, Gurgaon, Mumbai, Chandigarh Tricity Area [Chandigarh – Mohali – Panchkula], Punjab [Only in Ludhiana – Patiala – Jalandhar].
Know more: Why do people trust us?
Book a free consultation today!
Call us on +91 9811 227 269.