Some people are still apprehensive about adopting hearing aids in their lives. There are various reasons which make the older generation avoid the use of hearing aids.
But you can convince them about the pros of hearing aids. For your convenience we have made the following list that will definitely help:
Also Read: How to Know if It's Time to Visit an Audiologist
How Hearing Aids Can Help Your Loved One
1. Increased Social Participation
Your loved one can participate in family discussions and gatherings, not be withdrawn. They don't have to lose out on the enjoyment of playing with their grandkids, etc. Not only the grandkids, but it will help them to be in closer contact with their partner or spouse by reducing communication gaps.
2. Prevents Dementia & Alzheimers
Hearing loss leads to being withdrawn further and this in turn can lead to dementia and alzhiemers – both conditions are closely linked to hearing loss.
You can read about the link between dementia and hearing loss here.
3. Slows Down Hearing Deterioration
Hearing aids ensure that sounds are heard and the brain receives the signals that one's hearing is up to the mark. This prevents further deterioration of their hearing over the course of time. It will also keep their brain fit and reduce the risk of cognitive decline.
Not wearing hearing aids could potentially slow down one's hearing deterioration – it is important to give stimulation to the auditory system and to the brain.
4. Quality of Life Improvement
Another big reason for many elders to not purchase hearing aids is that they want to save money and refrain from making any purchases in their old age. However, they do need to be counseled to use their hard-earned money to maintain a good quality of life even in their old age. After all, what is the point in saving money if it doesn't improve their quality of life? 
5. Barely Visible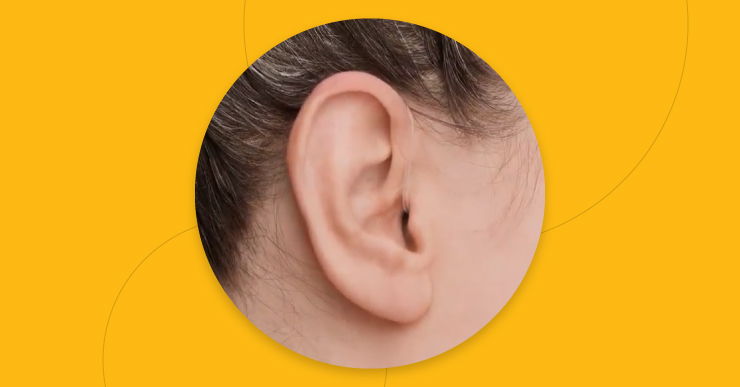 Often our parents don't want to wear hearing aids for the fear of them being very visible. But luckily there are tons of options for hearing aids which are barely visible. But not wearing them makes their hearing loss more visible than the hearing aids itself.  After all, aren't spectacles visible too?
6. Prevents Fatigue from Straining to Hear
In case of your eyes, whenever you try to read something smaller or illegible, it puts a strain on the eyes. Similarly, trying hard and being unable to listen puts a strain on the person and can very quickly tire a person out. Hearing aids make it easier to listen and hence to strain less – leaving you with more energy to enjoy life!
7. Ease of Entertainment
They will be better at following the news, films, and TV programmes as well as listening to the radio and to music. All this enjoyment will come without the strain in their ears.
8. Enjoy Outdoors
Being outdoors can improve memory, fight depression, and lower blood pressure. Hearing aids will thus help them to be active and go outdoors without worries and fear of missing out on nature's sounds.
9. Independence
Finally, they will be much better at having and following conversations. One can do all the tasks which they were holding out on due to the fear of not being able to hear the other person. All of this will be achieved without being dependent on someone to communicate the conversations to them.
Also Read: What to Expect During Your First Visit to a Hearing Clinic
Centre For Hearing: Trusted Partner for Hearing Loss Treatment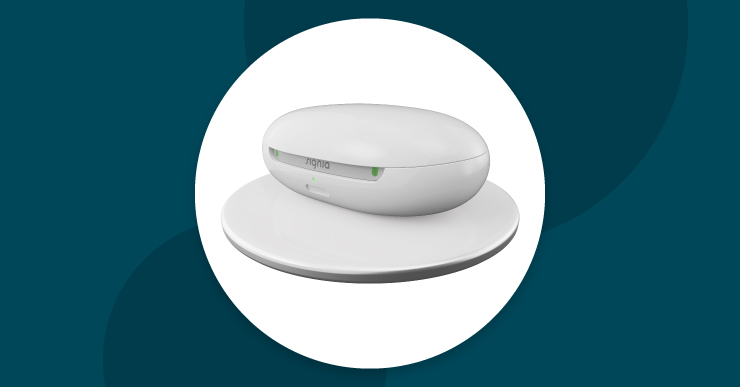 The loss of hearing is a daunting experience and it is imperative to have experts to analyse it before reaching to any conclusions. Just buying hearing aids is not the only solution.
The market is flooded with a variety of hearing aids with varying prices and it can be a daunting task to choose the right one. Before choosing the hearing aid there are multiple diagnostic tests that are necessary to determine the right steps to enable hearing.
Centre for Hearing is an association of leading hearing care professionals across the country who have come together to promote awareness among consumers and to promote professionalism and good practices amongst dispensers.
Centre For Hearing is your partner in the entire journey in dealing with hearing loss, right from…
Where to start
Whom to meet
What solution might be required
Where to get the solution
What you should pay for the right solution
The care and maintenance of your hearing
Also Read: How Smart Hearing Aids Technology Is Changing Lives?
Centre For Hearing is brand agnostic and has partnered with all the leading hearing aid and cochlear implant companies. Centre For Hearing has a vast network of clinics that offer a broad range of hearing care services. You can also visit their website and contact the team to get a walkthrough of all the services.