It is essential to treat any health-related issues at their root; otherwise, they may become severe with time. Worse, irreversible! This is especially when we are dealing with the ears—one of the body's most sensitive and vital organs.
Data suggests most people with hearing impairments had lived for 10-years with their symptoms before they sought appropriate medical intervention.
Delaying early treatment not only affects the quality of life, often in oblivious ways, but it also makes it challenging to cope with the prognosis of a condition identified too late in the day.
But such should not be the case with you. Hence, at Center For Hearing, we strongly advise: if you feel something is wrong with your hearing, visit a hearing clinic right away. 
It is always better to be safe than sorry! 
But what to expect during the first visit to a hearing clinic? Will it involve stings and pains? Will they sedate you? Will it take a lot of time? 
A string of doubts is sure to flush you if you're on for your first visit to a hearing clinic.
Very well. So, let's discuss the above questions in detail.
The Role of an Audiologist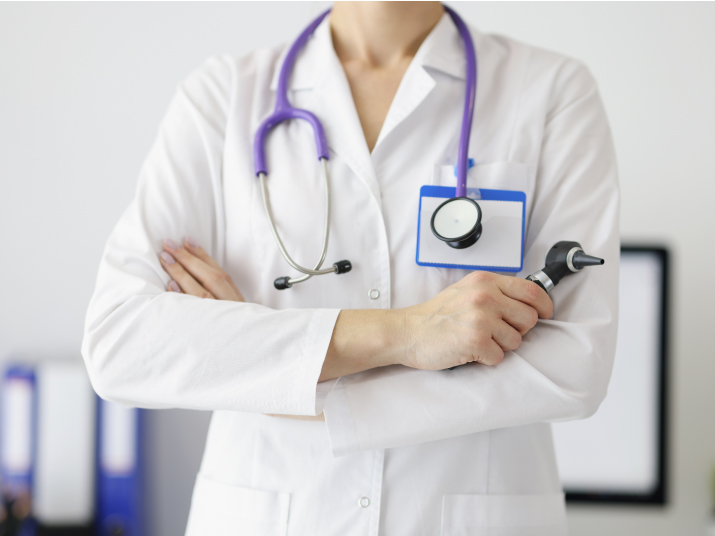 When it comes to your first visit to a hearing clinic, you must be familiar with the Audiologist—the doctor who'll treat you, their scope of treatment and function.
An Audiologist is a highly trained health care professional who detects and treats hearing, tinnitus, balance and neural disorders in newborns to older adults.
A hearing clinic is equipped with hi-tech machines that audiologists use to identify the exact issue with each patient, check your hearing thresholds, understand and explain your aural health, and decide the treatment accordingly.
Furthermore, some audiologists may also recommend you get hearing aids depending on the severity of your hearing problems. Audiologists also educate patients on the effects of noise on their hearing and counsel ways to prevent (further) deterioration of hearing.
Your First Visit to a Hearing Clinic: What to Expect?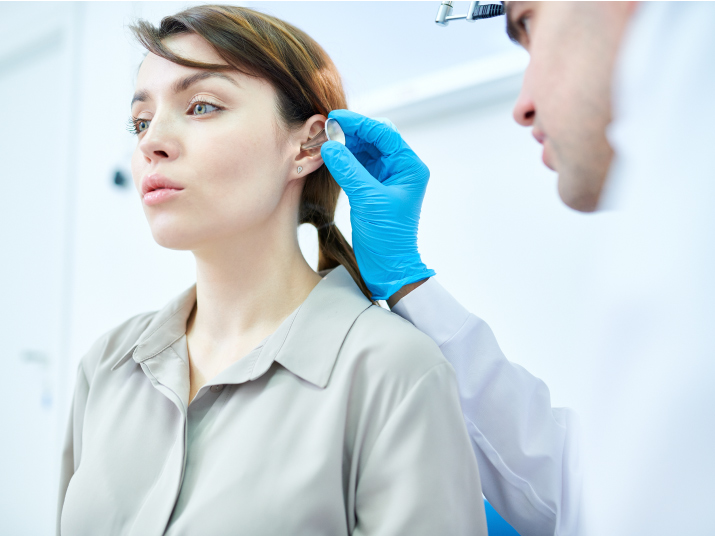 It is necessary to book an appointment in advance at a hearing clinic to guarantee your time slot to meet the audiologist. A hearing clinic is no different from any other medical clinic.
If you observe specific symptoms of poor health, you decide to visit a doctor's clinic; the same goes for hearing issues.
If you experience any difficulties with your hearing, make an appointment with an audiologist as soon as possible.
Read More: How to Know if it's Time to Visit an Audiologist
An overview of what you can expect on your first visit to a hearing clinic is as follows:
Medical case history
When you first visit the hearing clinic, your medical history is the first thing you will be asked. Your medical history is essential in understanding your current situation. That is why it is necessary to inform the audiologist of any medication you are currently taking or if you have experienced any surgeries in the past.
The audiologist will treat you according to your medical history and recommend the appropriate tests and medications.
Hearing test
As mentioned above, depending upon the severity of your current hearing issues and medical history, the audiologist may recommend you some tests so that they can understand the exact problem with your hearing.
Three main hearing tests that hearing clinics often conduct are:
This test includes checking your ear canal for wax, blockages or any issues related to the eardrum. The audiologist will use an otoscope and a magnifying light pen to evaluate your ear canal.
This test includes checking the functioning of the middle part of your ear. During the assessment, the audiologist will examine your eardrums' response to light pressure and determine if anything is obstructing the movement of your eardrums.
In this test, there are two subparts: air conduction and bone conduction. In this test, you will be in a soundproof room, and the audiologist will ask you specific tasks like raising your hand, moving something, etc.
The Air conduction test detects the softest sound you can hear at different pitches through earphones, and the Bone conduction test detects the softest sound you can listen to directly.
Let us assure you that none of these tests is painful, so don't be afraid of visiting the hearing clinic in case of hearing issues because of these tests.
Analysing results
An audiogram, which is a chart showing the results of the tests conducted, will be prepared for you. It will display an overview of your hearing capacities in real-time, like your threshold of hearing sounds across a range of frequencies.
The chart will also show the extent of your hearing loss and determine if it is temporary due to wax, loud noise or permanent. According to the level of your hearing loss, the audiologist will decide that you need a hearing aid machine or if medication will be enough for the treatment.
Answers to your questions
Questioning is the best way to understand anything, and your visit to a hearing clinic is the right time to clear your doubts regarding your hearing issues, medication, tests and treatment.
Try to get detailed information about your hearing issues, necessary precautions, and whether you need a hearing aid or not. If yes, ask for a suggestion of the perfect hearing aid for you.
It is essential to visit a good hearing clinic so that an experienced audiologist can treat you. With 40+ years of experience, 50+ expert audiology professionals and 200,000+ satisfied customers, Centre For Hearing is leading the industry and is your best choice.
As a leading provider of hearing issues solutions, we only deal in top brands like Widex, Signia, Resound, Starkey, Oticon, etc.
Home visit facility is also available here! You can turn to us for all your hearing needs.
Book your free consultation today!
Book An Appointment on +91 9811 227 269
Locate a Hearing Aids Centre Near You: