Choosing the right pair of hearing aids is akin to choosing the right pair of jeans. While you may consider the brand recommended by a friend, and may even wear the same size as him/her, it's not necessary that it would be the 'right fit' for you!
Hearing aids are available in a variety of styles, shapes, and sizes, and offered by various brands. Selecting the right hearing aid doesn't just depend on the type and degree of hearing loss. In fact, it depends equally on the kind of environment you live in and the kind of lifestyle you lead. No wonder then that the role of the audiologist is given utmost importance when dealing with hearing loss! The audiologist doesn't just diagnose the severity of the hearing loss but also helps you to adjust to the use of hearing aids.
Here are some of the steps that can help you determine if the hearing aid you are using is helping you hear as normally as possible.
5 Simple Ways To Help You Choose The Best Hearing Aid That Suits You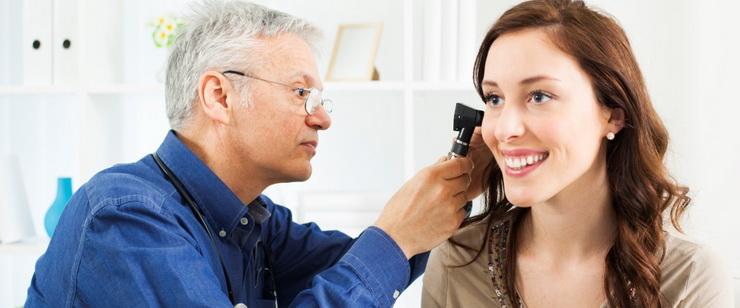 The comfort of using a hearing aid is related to its physical and the acoustic properties.
The appearance of the hearing aid and the anatomy of the hearing aid user's ear are the common factors that influence the choice of the type of hearing aid.
However, it is important to consider how well-suited the hearing aid is to your hearing needs. Comparing hearing aids helps in identifying what works for you, and what doesn't.
If it's your first pair of hearing aids, it might be difficult to distinguish between the options, to choose the best hearing aid.
Let's look at a strategy to help you compare and choose the best one suited to your condition.
1. Listen To The Sound Of Your Own Voice
When you try a pair of hearing aids, the sound of your voice will be too loud for your comfort. As mentioned earlier, there is always an adjustment period for new hearing aid users to get accustomed to hearing their own voices. You can compare between different hearing aids based on the way you perceive your own voice – the more normal it sounds, the better.
2. Use The Hearing Aid In Different Program Settings and Environments
Most hearing aids have programs that can help you switch from hearing in a quiet environment to hearing in a noisy one. Find out how to change these programs, and experiment using them in different situations. Some sounds could be simulated at the audiologist's clinic or you could go outside and try to tell the difference when particular settings are turned on or off.
You must consider your lifestyle while choosing the best hearing aid as well. Let's look at simplified definitions of lifestyles you could be living:
Challenging Lifestyle: You're active and need to communicate with people all day. You spend the better part of your day in loud and complex environments. Hearing aids that water-resistant, have smartphone connectivity, and utilize the latest technology to enhance the clarity of speech to its fullest extent would work for individuals with a challenging lifestyle.
Moderate Lifestyle: You enjoy social gatherings and communicating in small groups. You spend time in relatively less complex environments like a shopping mall or a theatre. While connectivity may not be needed as a mandatory feature, such individuals could do with a feature that reduces wind noise.
Quiet Lifestyle: You spend most of your time in quiet places, and need more help with one-to-one communications.
Want to try Hearing Aids, before purchasing? Call us now on +91 9811 227 269
3. Evaluate The Features Of The Hearing Aid
Hearing aids have features that determine how well they can suit your needs. Some of these features are channels and bands, directionality, noise reduction, feedback management and connectivity. Each feature helps in improving your hearing experience, in terms of being able to understand speech patterns in the presence of noise, to hear at varying frequencies, to deal with reamplification of sound, etc. It is important to focus on connectivity, which is a feature being offered in most of the latest hearing aids. This feature allows the hearing aid to establish a connection with external devices, thereby enabling easier usage of the hearing aids. The best hearing aid would be one that has the best features – suited to the type and degree of hearing loss you suffer from.
4. Try Using The Hearing Aid During Telephonic Conversations
The mobile phone has become an indispensable part of our lives. It makes sense to test the hearing aid while conversing over the phone. You need to determine how to position the hearing aid to be able to hear as accurately as possible.
Ask your hearing care professional about options for phone connectivity that might exist with the model.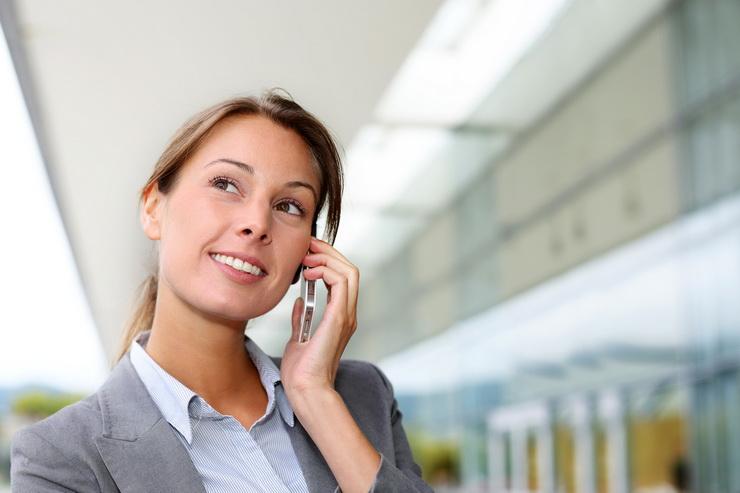 5. Practise Changing The Batteries
There are four common battery sizes for hearing aids, and they are all relatively small. A larger hearing aid can accommodate a larger battery that usually needs to be changed less frequently. Each type of hearing aid may have a differently designed battery. Here are some do's and don't to help you get the most out of a hearing aid battery.
Most hearing aid batteries use zinc-air technology and are activated by exposure to oxygen. Avoid removing the sticker until you are ready to use it.
Battery life can be conserved by opening your hearing aid battery doors when the hearing aid is not in use.
Life expectancy of the hearing aid batteries depends on the individual's hearing loss, the amount of time the device is worn, the size of the battery, the ambient conditions of the environments, and the age of the batteries themselves.
Manufacturers assign colours to distinguish between the various hearing aid battery sizes – yellow, brown, orange and blue.
The optimal way to get the best hearing aid that is perfectly suited to your needs is by consulting an audiologist and following up regularly. The audiologist can recommend a hearing aid that suits your budget, preferences and needs. Before the hearing aid fitting and tuning, it is essential to check if there is a free trial period for the devices. If the hearing aid doesn't meet your requirements, you can ask him/her to look for a better fit!
If you or a loved one are suffering from hearing loss, get in touch with Centre For Hearing today! With our comprehensive diagnostic facilities and the expertise of over 50 RCI certified audiologist, you will surely find the perfect solution to your hearing woes and the best hearing aid suited to your condition.
Call us on +91 9811227269 for a FREE CONSULTATION!