"Freedom does not come without a price."
Whoever said this, knew what he/she was talking about.
For hearing impaired individuals, freedom is the ability to hear as normally as possible. And to be able to do so, if medical intervention does not help, hearing aids are the best, and possibly, the only recourse. However, it is a generally known fact that hearing aids are expensive! Like most medical devices, hearing aids too are an investment. To understand the cost of hearing aids, we must try and understand the factors on which the price depends on. Let's take a look at some of them.
…. In case you are in a rush, you can also scroll down this article to our Visual Guide on the Factors Determining the Cost of Hearing Aids…. Better still, download it!
How Are Hearing Aids Priced?
The process of getting a hearing aid involves consulting an Audiologist, undergoing tests to determine the type and degree of hearing loss, understanding and purchasing the hearing aid that suits the affected individual's hearing loss requirements and following up with the Audiologist for fitting and tuning the hearing aid to suit the environment he/she live in. The cost of hearing aids is determined by the factors mentioned below: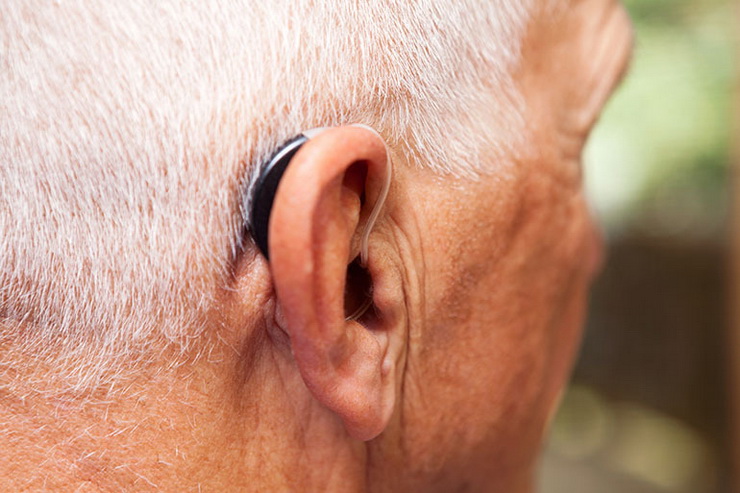 1. Technology:
The cost of hearing aids depends on the technology being used. Hearing Aids can primarily be categorized into two types, based on the technology, appearance, and features: Analog and Digital Hearing Aids. Here are some of the basic differences between the two types.
Analog Hearing Aids: Analog hearing aids are now outdated technology, available at lower prices (under Rs. 10,000). These hearing aids convert sound into electrical signals, amplify them and pass them on to the receiver. They cannot discriminate between speech and unwanted noise and are not economical in terms of battery consumption. Hearing one's own voice can be quite an unbearable experience. While they are programmable for different types of hearing loss and environments, they are not compatible with mobile phones.
Digital Hearing Aids: Digital hearing aids convert sound to digital signals that are processed precisely by a microchip. Unlike analog hearing aids, these can be programmed to suit each affected individual's hearing loss and environment, and can also suppress background noise to be able to hear speech patterns. It is easier to hear one's own voice, as well as sounds originating from a distant source. Conversing on mobile phones is easier and battery consumption is minimal.
2. Channels:
Channels allow the hearing aid user to distinguish between noise and speech, by splitting up the frequency range into individual groups and also influence the cost of hearing aids. When a hearing aid offers multiple channels, the user can adjust each frequency that is too loud, without sacrificing on sounds the user wants to hear. Within each channel, you can control the intensity or amplitude of that channel, how the hearing aid boosts soft sounds more than loud, or limit the sounds at a certain peak or threshold. As the number of channels increases the following improve:
Comfort and quality of sound
Better speech in noise
Research indicates that 20 channels are suitable for almost all advanced hearing requirements.
There is minimal to no marginal increase in quality of sound or features after 20 channels.
3. Styles:
Hearing aids are available in a variety of styles such as BTE, CIC, IIC, RIC, etc. While the basic components are almost the same, the additional features differ, and so do the prices. The sophistication of a hearing aid, in terms of design and inconspicuousness, also plays an important role in determining its price. Usually smaller IIC hearing aids tend to be more expensive. ITC, CIC models are priced similarly to the BTE models for the equivalent technology levels.
4. Sizes:
One of the important factors that lead to the social stigma associated with hearing loss, and also influence the cost of hearing aids is the visibility of the hearing aid. The bigger the hearing aid, the more people tend to notice it and talk about it.
Hearing impaired individuals, especially those with an active social life, tend to opt for smaller, sophisticated hearing aids that aren't conspicuous. The smaller the hearing aids, the higher is the price.
5. Features and Connectivity:
How well-suited a hearing aid is to the affected individual's hearing loss requirements depends largely on the features of a hearing aid such as:
Directionality
Noise reduction
Feedback management
Occlusion management
Wind noise management
The effectiveness of these features has an effect on the cost of a hearing aid. To know more about these features, refer to the article here.
Additionally, hearing aids are getting 'smarter' with improvements in hearing technology.
Some of the costs of manufacturing hearing aids are owing to the research needed to continue making technology advancements each year. Connectivity, using streaming technologies like Bluetooth and electromagnetic fields, enables hearing aid users to use external devices such as mobile phones, the TV and remote controls to offer more personalization in their hearing experience, and thereby leads to an increase in the cost of hearing aids. Hearing aids equipped with such technology are bound to cost more than the regular ones.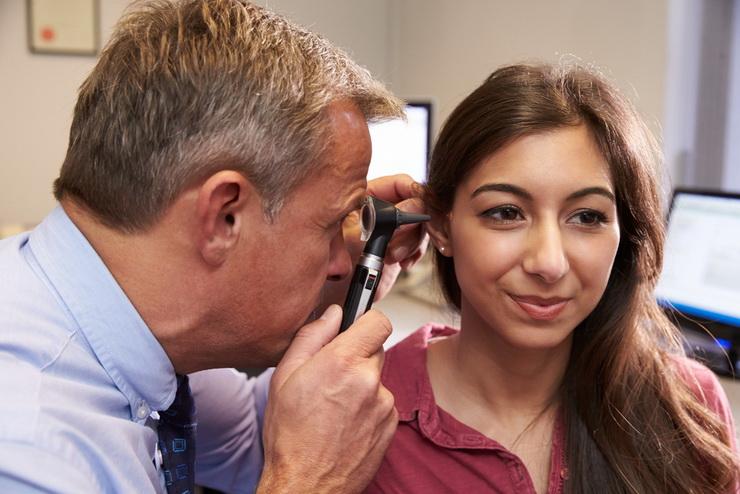 6. Service and Support:
With hearing aids, the process extends beyond actually purchasing them. The selection and fitting of the hearing aids require the expertise of a hearing care professional the cost of which is usually included in the price of the hearing aids. An individual's hearing ability may change, the hearing aid may need repairs and maintenance, or it may also need to be upgraded. Batteries also need to be replaced periodically. Additionally, the hearing aid user may need to consult a hearing care professional in case of any doubts.
In short, the price of a hearing aid includes not just the cost of the actual device, but also the investment in supporting services.
While the freedom to hear as normally as possible again does come at a price, most hearing care professionals offer financing plans through partnerships with insurance providers. What's more important is to focus on finding the right hearing aid, to make sure that your hearing loss needs are taken care of. After all, no price is greater than being able to hear again!
If you or a loved one are suffering from hearing loss, get in touch with Centre For Hearing today! With our comprehensive diagnostic facilities and experienced hearing care professionals, we assure you the best and latest technology in hearing aids suited to your needs!
Call us on +91 9811227269 for a FREE CONSULTATION!

Locate a Hearing Aids Centre Near You: