A simple Google search for the best hearing aid might not seem all that simple. There are over 15 International hearing aid brands prevalent in the Indian market and each would carry a product-range in excess of 100 products.
It is virtually impossible for you to research the right hearing aid for yourself with the confusing sponsored advertising you come across on Google. So we decided to try and help you narrow your search down to the 'right' companies to consider.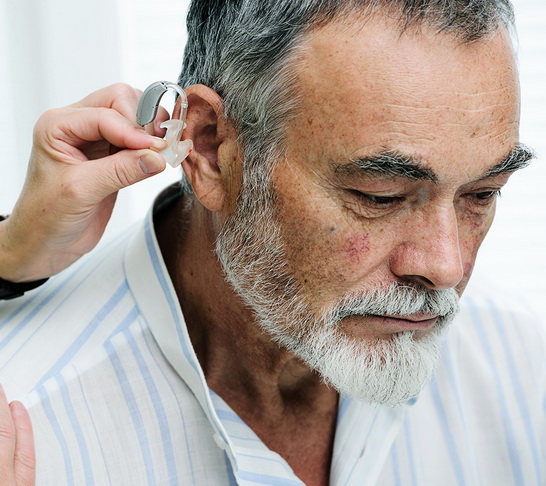 As with any maturing industry, the hearing aid industry has also seen several mergers and acquisitions, bringing the real players to just a handful today. Though there are several small companies trying to manufacture or contract-manufacture hearing aids, there are essentially the Big 6 Manufacturers that one would consider. Amongst them, they control more than 90% of the global market.
The Big 6 Hearing Aid Brands (in alphabetical order):
| Brand | Parent Company | Ownership | Origin |
| --- | --- | --- | --- |
| Oticon | William Demant A/s | Publicly Listed | Denmark |
| Phonak | Sonova Holding AG | Publicly Listed | Switzerland |
| ReSound | GN ReSound | Publicly Listed | Denmark |
| Sivantos | Sivantos Group | Private (PE-investors) | Singapore |
| Starkey | Starkey Hearing Technologies | Private (Family Owned) | USA |
| Widex | Widex A/s | Private (Family Owned) | Denmark |
[Note: Globally, Unitron (also owned by Sonova Holding AG) could also feature as an addition to this list. However, Sonova India is currently re-structuring their organization and at the moment (as on December 2017) is not importing Unitron-branded products into India.]
Which of these is the Best?
Yet the big question remains unanswered – Which of these brands is the 'best' and how should you choose the right company for you?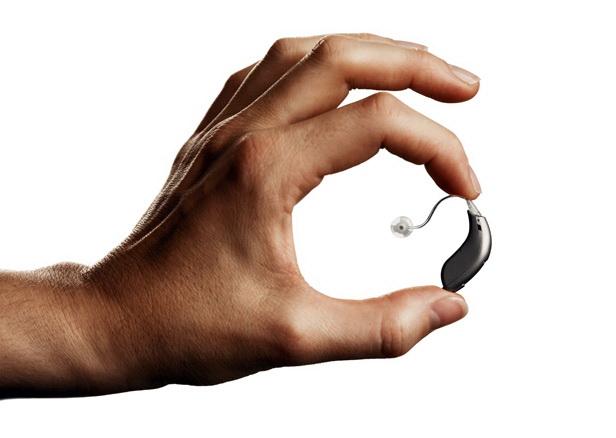 This is not an easy question to answer as each of these companies makes extremely competitive, highly sophisticated hearing devices. It can be quite surprising to many consumers to learn the degree of technology and innovation involved in modern hearing instruments. Moreover, very often new products are launched or new technologies are introduced by companies so frequently that the best product in the market might very well keep changing every few months!
Having said that there are some products or technologies your experienced hearing care professional would choose for you depending on your requirement. He (or she) would ideally take into account your nature of hearing loss, case history, age, dexterity, lifestyle, and experience with using hearing aids before selecting the 'type' of instrument for you.
Knowing the 'type' and what technologies (features) are required can certainly help select a company known for producing that type of instrument or feature.
What Should You Consider Before Selecting The Right Company?
There are certain things you should consider before making your choice:
1. Sound Quality
No hearing aid can replicate normal hearing, but they all strive to provide the closest to normal hearing. Traditionally Phonak and Widex have been known for their fantastic sound quality.
2. Reliability
Widex and Oticon are 2 brands known for their reliability and easy maintenance
3. Local Support
Depending on the city or town you are in, it would be wise to inquire which company would be able to provide you with the quickest service. Most companies have repair facilities in the top 4-5 Indian metro cities. However, you should ask your dispenser about the expected turn-around-times in sending an instrument for service or repair.
4. Value for Money
Phonak and ReSound are both known for the features they offer even at competitive price points. In the industry, hearing aids at 30-50,000 rupees each are reasonably good value-for-money as they have the basic features required for a relatively active lifestyle. As you move up the price list towards the more expensive models, most companies do offer very similar features at those price points.
5. Connectivity with Mobile Phones (Made for iPhone/Made for All)
Almost all companies have now launched 'Made for iPhone' hearing aids that are directly compatible, without any middle-wear to be carried on your person.
Phonak remains the first and at this time the only company to introduce Made for All (iPhone and Android connectivity).
Widex claims to have the most battery efficient MFI hearing aids with the clearest sound.
ReSound uses its proprietary 2.4 GHz technology and Phone Unite (a microphone that can be clipped to your shirt) to communicate with other phones.
Sivantos and Siemens also have their instruments fully-compatible with mobile phones.
6. Connectivity with TV
All companies today offer accessories to connect to your TV set or Set-Top Box.
7. Battery-operated or Re-chargeable Hearing Aids
Phonak has been the clear innovator in rechargeable hearing aid technology.
8. Pediatric Hearing Aids
ReSound's UpSmart, Phonak's Naida and Widex's Super continue to be leading pediatric hearing solutions globally.
9. Invisible Hearing Aids
Oticon and Starkey are known today as the leaders in invisible-in-the-canal hearing aids. Starkey can offer small instruments which cover a higher degree of hearing loss, though Oticon in India appears to make the smallest instruments.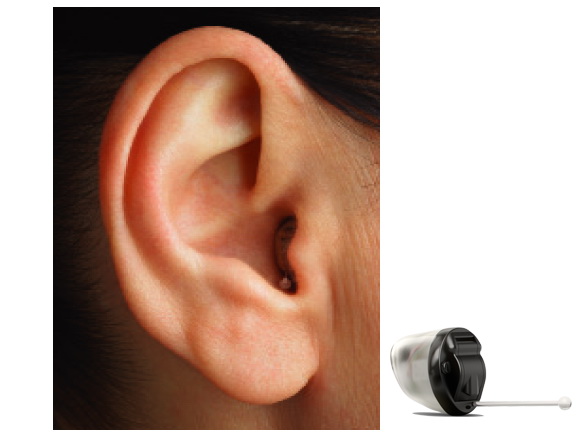 A word of caution: Invisible hearing aids are not suitable for many ear canals and hearing losses.
But Why Don't You See The Other Hearing Aid Brands Here?
The 6 large parent companies – William Demant Holding, Sonova Holding, Sivantos, Widex, Starkey, GN – all have second and some even third and fourth brands under their umbrella. Though most likely those instruments are made in the same factories as the primary brand, the companies choose to introduce the latest technologies only with their Premier brands. The 2nd and 3rd brands usually follow suit several month or years later.
In our opinion, prices are not so different across the brands so it makes sense to stick with the primary brands from each stable. Plus, you would probably get much better product support from these brands.
Which are these Other Brands?
Refer to the article 'Hearing Aid Brands In India' for more information.
In Conclusion:
It is ideal to:
1. Choose one of the Big-6 hearing aid brands
2. Finding the right Hearing Care Professional who you are comfortable with and can trust is probably more important than the product.
Let the professional choose the brands that he or she gets the best results and best support from. You might presume this decision is largely commercial (in favour of where they get better margins), but a professional would mostly make this decision on the basis of what gives the client a better experience. At the end of the day, the hearing care professional is relying on your spreading a good word amongst your friends and colleagues to further develop his or her practice.
If you, or a loved one, are suffering from hearing loss, get in touch with Centre For Hearing! We offer the most comprehensive diagnostic facilities and only the latest and best technology in hearing aids and other instruments.
Call us on +91 9811227492!
Locate a Hearing Aids Centre Near You: