Rechargeable hearing aid technology made its mark in 2016 when brands like Widex, Starkey, and Resound introduced z+ rechargeable batteries. However, this innovation was soon overshadowed by Phonak's advanced lithium-ion in-built battery technology with their Belong rechargeable instruments, also launched in 2016.
Since then, lithium-ion technology has become the industry standard, with several brands incorporating it into their rechargeable models.
Much like the cordless phones of the past, Li-Ion hearing aids are charged by simply placing the instruments on a charger. A mere 3-hour charge can power the device for up to 16 hours, offering a much-welcomed alternative to the tedious process of changing disposable batteries.
The challenges of disposable batteries included not only the ongoing costs but also frequent trips to the shops and the intricate task of handling the minuscule batteries, especially problematic for some elderly users.
Today, rechargeable hearing aids, thanks to their enduring battery life, cater to all levels of hearing impairment and are available across all hearing aid styles, from RIC and in-canal to BTE and super-power BTEs.
Phonak, a leading name in the hearing aid industry, claims that their rechargeable aids have a lifespan of up to 6 years. Furthermore, these models boast a 15% higher reliability compared to those equipped with disposable batteries.
Plugging in our devices—phones, laptops, smartwatches, and earphones—has become a nightly ritual for many. Thus, we found patients quite willing to switch to rechargeable hearing aid technology.
In this detailed guide, we will help you learn about the different rechargeable hearing aid machine price ranges and what features you can expect to find in each of them.
The Right Hearing Aid Machine Price Range for You
Here is an exhaustive list of rechargeable hearing aid machine prices you must follow:
Economy Class: ₹30,000 to ₹50,000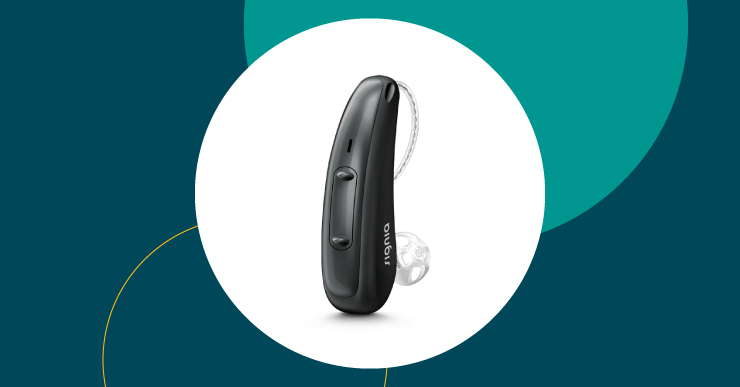 Rechargeable hearing aid machine prices used to be often steep, and affordable options were few. These aids may not offer much luxury, but they will provide all the essentials: decent noise filtration, all-day charge, seamless connectivity with your phone, and outstanding durability.
Some of the best hearing aids in this price range are the Phonak Audéo M30-R (currently priced at Rs.39,000 each) and the Signia Pure Charge & Go 1X RIC (priced at Rs.42,000 each).
Standard Class: ₹50,000 to ₹80,000
As you move into the Standard category of the rechargeable hearing aid machine category priced in the mid-range, you will find a range of new features that will make your user experience smoother.
The most important of these is the simultaneous reduction of unwanted background noise and amplification of speech, making the loud and chaotic environments we often encounter in our everyday lives much easier to manage.
Many aids in this range can also automatically fine-tune themselves to individual users' preferences and even help them deal with aural issues like tinnitus. They are also likely to have functionalities that make high-pitched sounds audible and focus on sounds from a particular direction.
Some of the best hearing aids in this price range are the Moment 110 (Rs.70,000 each), Phonak L30-R (Rs.60,000 each), Phonak Slim (Rs.70,000 each)  and the Signia Pure Charge & Go 2X RIC (Rs.69,990 each).
Economy Premium Class: ₹90,000 to ₹1,50,000
Suppose you stretch your budget a little further, opting for a higher rechargeable hearing aid machine price range. In that case, you may find that the improvements in your hearing aid aren't nearly as drastic or immediately apparent.
Nevertheless, the enhancements available in this rechargeable hearing aid machine price range include the following:
Real-time adaptation to your situation, whether it's a concert, a party or an intimate conversation
The ability to control both your aids with the touch of a button or a screen
These immersive features will make it much easier and more pleasant for a new user to get used to wearing a hearing aid.
Some of the best hearing aids in this price range are the Moment 220 RIC, ReSound Omnia 5,  and the Signia Pure Charge & Go 3AX.
Business Class: ₹1,50,000 to ₹3,00,000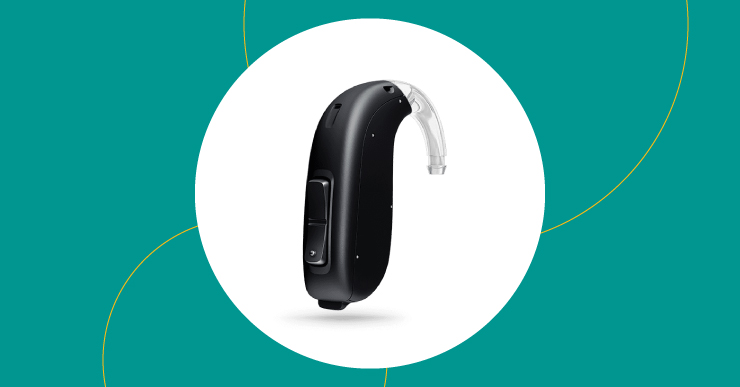 When you choose a product in this rechargeable hearing aid machine price range, you're signing up for a truly premium experience. These hearing aids are designed to make you forget you're wearing them. Sometimes, though, they go the extra mile and do things even your ears couldn't, like blocking out the noise of loud wind or softening harsh crashes and bangs!
Some of the best hearing aids in this price range are the Phonak L70-R (Rs.205,000 each), Widex Moment 330 (Rs.220,000 each), and the Signia 5Ax (Rs.250,000 each).
Executive class: ₹3,00,000 and above
You might wonder if there is even such a thing as a luxury hearing aid. We're here to answer that with a resounding yes—and it's worth every rupee, even if the rechargeable hearing aid machine price points in this range can initially seem steep.
Different ranges of premium rechargeable hearing aids offer unique sets of special features. The Signia  7Ax, for instance, has an extra-long battery life and the world's first UV hearing cleaning and drying functionality.
The Phonak L0-R, on the other hand, can block out echoes and find and focus on a speaker even if you aren't facing them, such as in a car or on a crowded street.
Note: The ranges above are approximations, as the price of your hearing aids depends on several factors, including the intensity of your hearing loss, level of activity, and healthcare provider.
Finding the Right Rechargeable Hearing Aid Machine Price Range
If you've never used a hearing aid before, it may feel like finding the perfect one requires an advanced degree in audiology. That's where we come in.
Centre for Hearing® clinics across the country can offer you the rechargeable hearing aid machine price that you prefer. We adopt a strict brand-agnostic approach and only offer what is the most suitable device for you.
Book your free consultation here or reach us at care@centreforhearing.com.