PTA test of ear stands for Pure Tone Audiometry which determines the hearing sensitivity across the frequencies of an individual. It measures the softest sounds a person can hear at different pitches or frequencies.
However, the PTA test of ear is not the only testing performed in case of hearing loss but is one of the many.
Best hearing clinics in India, such as the Centre For HearingⓇ, provide many advanced testing options like Oto-Acoustic Emissions (OAE), Brain Evoked Response Audiometry, and others.
In this blog, we will focus on how you can effectively prepare for a PTA and other associated tests.
Best ways to prepare for a PTA Test of Ear
PTA test of ear is a basic hearing test that enables hearing professionals to determine the affected individual's hearing loss severity. Although these professionals are adept at resolving all queries, you can ease the process with some preparatory steps.
Many prefer searching for hearing aids independently after experiencing a decline in their hearing capability. However, experts in hearing health care service provider strongly recommend visiting an audiologist.
The following are some of the best ways people can prepare for a PTA test of ear:
1. Assemble medical records and other pertinent information
Hearing professionals must thoroughly understand the individual's past medical conditions, including current and previous prescriptions, to determine the next course of action. This will enable them to give the best treatment solutions and effectively thwart the development of hearing loss.
2. Get the ears cleaned by an ENT doctor before an appointment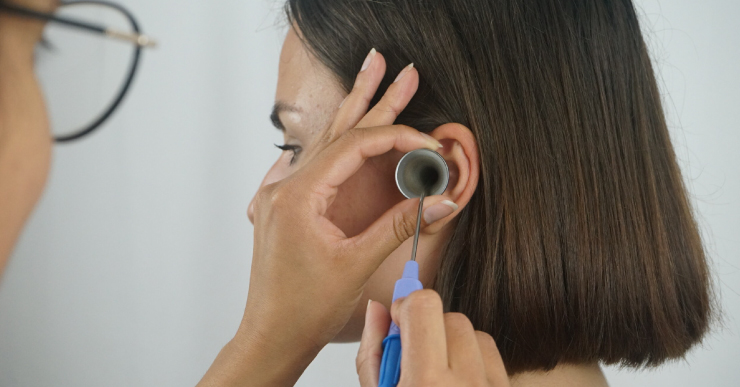 Before visiting an audiologist, it is advisable to consult with ENT doctors for ear check-up to ensure that there is no excessive  ear wax accumulation in your ears.  Excessive ear wax can potentially affect the accuracy of the Pure tone audiometry test. It enables the hearing care professional to examine the ears clearly.
3. Listing down questions or queries 
It is natural for people to have queries and ambiguities regarding the PTA test of ear and other complexity surrounding it, especially during the first visit to a clinic. Therefore, one can note down all the queries that arise in their mind and get them clarified before the testing procedure.
4. Visiting the clinic with a companion
Having a trusted companion or a family member always bolsters confidence in individuals. Hence, it is ideal for them to have someone by their side during the PTA test for ear. If the individual misses a query, the companion can ask pertinent questions and offer emotional support through their presence in the clinic.
5. Reading up on hearing aids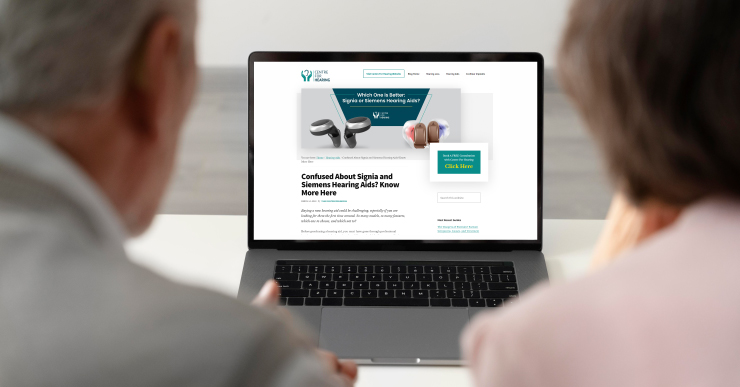 One can proactively attempt to peruse some information on various brands of hearing aids available in the market. It helps to know some details about hearing loss, and exploring ways to cope up with it
Although the audiologists will extensively provide all relevant information, it is a good practice to have some basic knowledge of hearing aids.
6. Avoid visiting the clinic when sick
There is a high possibility that if you are cold, it will impact your hearing levels, which will, in turn, interfere with the PTA test of ear and yield inaccurate results. Cold also fluctuates the liquid/fluid level in the ears, leading to poor response to the test.
Key Takeaways
Hearing loss is a daunting condition, and it is imperative to have trusted experts to provide input and supervise the individual to monitor the treatment's progress.
There also exist a wide variety of hearing aids owing to technological advancements, which further encourage association with a top-tier hearing health care provider .
Finally, the PTA test for ear is the first and most important step in treating hearing loss, and it is recommended to get in touch with professionally capable clinics which can provide the best care. Centre For HearingⓇ is one such leading hearing care clinic chain in India.
Centre For HearingⓇ – A Trusted Partner in Hearing Care Journey
Centre For HearingⓇ possesses top-notch equipment and hearing care professionals who prescribe the best solutions to hearing loss issues. It conducts extensive hearing tests, including a PTA test for ear, hearing aid trials and fittings, Auditory Steady-State Response (ASSR), and more.
Centre For HearingⓇ is at the forefront of providing hearing care facilities across India with the help of 50 and more clinics in India. It is also allied with all the leading hearing aid brands and is reputed for its brand-agnostic approach when recommending the best hearing aids for you.  Feel free to explore the website for more information on the issue, cochlear implants, and other aspects of hearing loss.
Book a free appointment and resolve all their queries today!