LOOKING FOR
INVISIBLE HEARING AIDS?
Modern technology makes that possible now!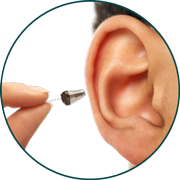 LOOKING FOR
INVISIBLE HEARING AIDS?
Modern technology makes that possible now!
Know more about Smaller, Lighter, Invisible Hearing Aids

that sit snugly in your ear canal, practically out of view!
Get Your FREE Hearing Aids Consultation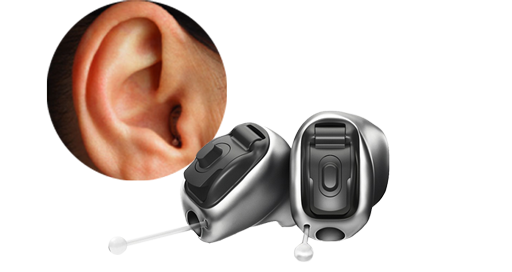 Invisible In The Canal Hearing Aids (IIC):
Suitable for mild to moderate hearing loss
Smallest type of hearing aid, practically invisible
Practically invisible
Uses small batteries, shorter life
Susceptible to occlusion and feedback
Non-wireless, single microphone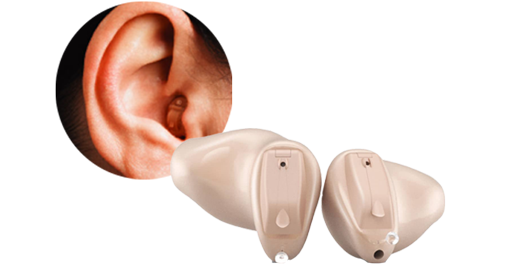 Completely In The Canal Hearing Aids (CIC):
Ideally suited to mild to moderate hearing loss
Some models can work for severe hearing loss
Barely visible
Good for telephonic conversation
Low feedback
Non-wireless, single microphone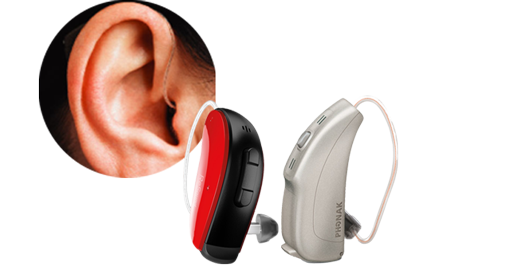 Receiver In The Canal Hearing Aids (RIC):
Suited to mild, moderate and severe hearing loss
Minimally visible
Does not give 'blocked' feeling
Dual microphones provide adaptive directionality
Great speech in noise
Wireless Technology enabled
Easy connectivity to Phone and TV
Larger battery sizes available, last longer


Centre For Hearing offers state-of-the-art diagnostic facilities and the latest technology in hearing aids, cochlear

implants

, and other hearing instruments – all to suit your unique needs, in Delhi, Chandigarh and across other major cities in India.


With 50+ RCI certified hearing care professionals on-board, we promise to make you hear again!
WHY PEOPLE TRUST CENTRE FOR HEARING


Free Telephonic Consultations


Unbiased Advice For Helping You Get The Right Hearing Aids


Home Visit For The Elderly In Delhi, Chandigarh & Other Cities


Easy Payment Solutions with Emi Facilities, Upgrade & Exchange Schemes


Hearing Aid Trial Services With 7 Day Return Policy


ECHS | CGHS | DGEHS | NDMC | MCD Panel Facilities


Wide Range Of Leading Hearing Aid Brands


Evaluations, Surgeries & Rehabilitation for Cochlear Implants
Our 1,00,000+ satisfied hearing aids and cochlear implant users vouch for our mission of providing hearing care solutions suited to your individual needs and environments!
They suggested Cochlear Implant for my child and had complete end-to-end facilities at the same clinic. The surgeon they introduced me to had 100s of surgeries of experience.
Most reliable, unbiased advice regarding hearing aids.
First company to recommend the right product, instead of the most expensive product.
Prompt and knowledgeable advisor – called within minutes of leaving our enquiry on the website.
I live abroad and bought a CareFree package for my mother which included services and batteries for next 5 years without any headache. Nobody else even offered such an option.
Better hearing testing facilities available than even at leading hospitals.
WE ONLY WORK WITH THE BEST BRANDS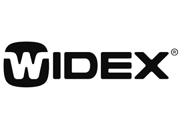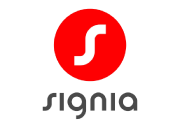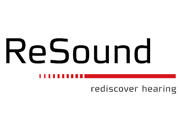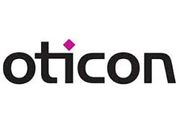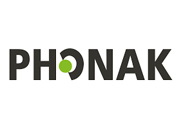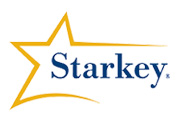 It is important to choose the 'right hearing aid', rather than simply choosing one with the highest cosmetic appeal. Before settling for
invisible hearing aids
, consult an audiologist to understand the type and severity of the hearing loss. The audiologist can determine the type of hearing aid best suited to your condition, as well as the environment you live in, and the lifestyle you lead.
Remember, hearing aids are an investment. It is better to choose one that helps you hear as naturally as possible!
Are you or someone you know suffering from hearing loss? Speak to us, We are listening.