Hearing loss is a gradually afflicting condition. It is also more prevalent than we might think. According to a WHO estimate seconded by this review article by Indian experts, 6.3% of the entire Indian population suffers from hearing loss. The numbers will increase if more people decide to accept their condition and treat hearing loss.
People generally avoid acknowledging their impacted hearing and sweep it under the rug fearing social stigma surrounding it. Centre For Hearing, a leading hearing care chain in India, has published a detailed article. Keeping the prevalence of hearing loss aside, the impacts of it are more daunting.
High Price For Ignoring Hearing Loss
Social stigma, myths about hearing treatment expenses, and general reluctance are why people ignore treating hearing loss or even having an ear examination. On the surface level, hearing loss may only seem to affect listening. It has a much deeper impact that can severely wear down on individual. The saying 'prevention is better than cure' holds especially true in the scenario of affected hearing.
Following are the impacts of ignoring hearing loss treatment:
1. Declining cognition 
The brain is responsible for filtering ambient sounds. It regularly accepts signals from all our sensory organs. The moment there is a hindrance in receiving sound signals, a part of the brain begins to malfunction or decline in efficiency. The brain then begins to use more power to search for sound signals. This cognitive decline can lead to serious issues and even cause dementia. The best way to safeguard an individual from deteriorating cognition is to visit an audiologist to determine the degree of hearing loss at the earliest.
2. Behavioural changes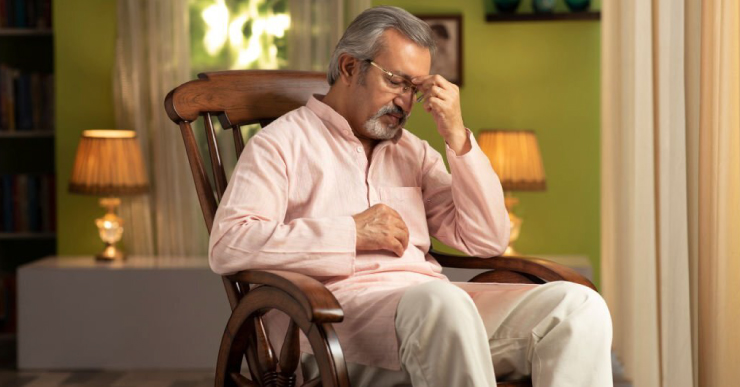 The first thing to take a hit is the behaviour of the impacted person. Hearing loss is a rude awakening and can catch many off-guard. To compensate for the loss, the individuals may withdraw from social gatherings.
The inability to hear normal day-to-day sounds can negatively impact their unique personality traits. Cognitive Behavioral Therapy (CBT) can help a person cope with the irritability caused by hearing loss.
3. Mental health risks
All the above impacts combined to result in a mammoth risk to mental health. The increased withdrawal leads to social isolation, which drives people to depression. It is thus imperative to take preemptive action. According to the Centre For Hearing, every individual goes through certain psychological stages before accepting their condition. Counselling them at each stage is essential to manage and treat their hearing loss effectively.
4. Stomach issues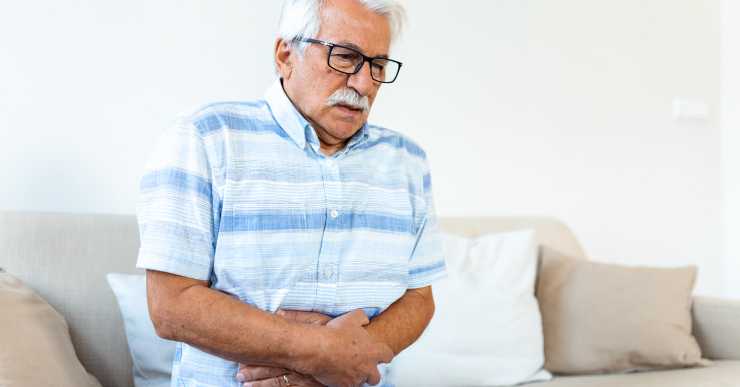 This is probably the most undiscussed side effect of hearing loss. Stress is the major cause of gut-related health issues. An untreated hearing loss can worsen the situation in the gut leading to diarrhoea, constipation, and stomach cramps. In some cases, irritable bowel syndrome (IBS) has been traced back to severe hearing loss. To preserve great gut health, it is better to convince the individual to get an ear health check-up and get effective treatment.
Instead of getting alarmed, it is best to focus on the benefits of receiving timely hearing loss treatment. Hearing aids are highly effective in bringing life on track and enabling people to hear sounds that were once inaudible.
The benefits of treating hearing loss include:
Improved daily interactions
Better mental health
Improved social participation
Better safety due to hearing warning sounds like alarms and sirens
Increases self-confidence
Boosts productivity in the workplace
Relief from tinnitus or severe ringing sounds
Access to music and other media if using a technologically advanced hearing aid
Safeguarding Ear Health Pan India – Centre For Hearing 
Health is the most critical factor for a happy life. Thus it is important to convey the importance of ear examination rather than worrying about society. The Centre For Hearing has played a pivotal role in connecting people with the best audiologists in India. These experts are adept at handling people who experience hearing loss and are taken aback by it.
You can delve deeper into the details regarding the expectations from the first visit to a hearing clinic with the help of this article. You can thus help your loved ones or anyone in your acquaintance to fight hearing loss effectively by connecting with the Centre For Hearing. You can even book a free consultation with one of their experts and begin the journey to fight against this silent epidemic of hearing loss.
Locate a Hearing Aids Centre Near You: