Hearing aid protection becomes critical during cold weather because these sophisticated devices become susceptible to damage from moisture. Therefore, taking action sooner rather than later to prevent permanent damage to your hearing aids is essential.
Some Important Tips for Hearing Aid Protection during Cold Weather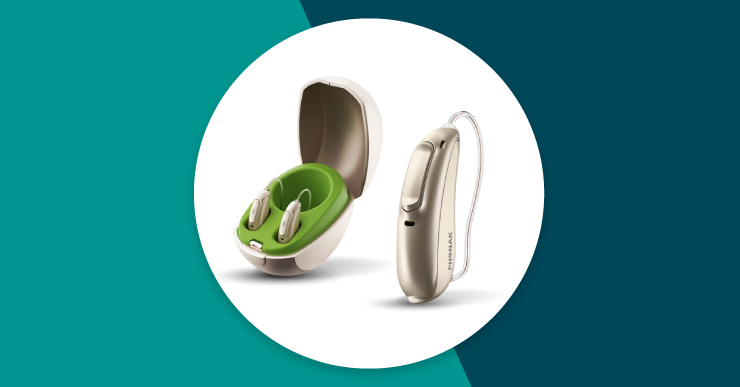 Knowing the crux of the problem first will help you find a better solution. That is why it is crucial to understand how cold weather affects and damages hearing aids before discussing how to protect them.
How Does Cold Weather Affect Hearing Aids?
In cold weather, everything undergoes a lot of temperature changes. For instance, as you step inside your home from outside, the temperature spikes suddenly, and thus due to condensation, moisture builds up in your hearing instrument.
Therefore, the cold temperature itself doesn't damage these devices. Instead, it is the moisture left unchecked that can severely damage the batteries and other components of your hearing aids.
What Are the Signs of Moisture Damage?
Microphones of the hearing aids are most sensitive to moisture. Therefore one way to determine moisture damage is by the following:
The sound cuts out unexpectedly.
Sounds are distorted.
During a conversation, there is a varying level of sound.
Hearing aids stop working suddenly and restart.
Crackling or static sounds.
The earmold may have moisture inside.
Behind-the-ear models may have moisture in the tube.
Moisture damage can occur when the hearing aid is wet, and these are some of the signs to look out for. However, if you manage to make the hearing aid dry, it may work again.
But, as you can understand, that is not a permanent solution. One best way to protect your hearing aid from cold weather is by ensuing as little moisture collects.
Five Hearing Aids Protection Tips During Cold Weather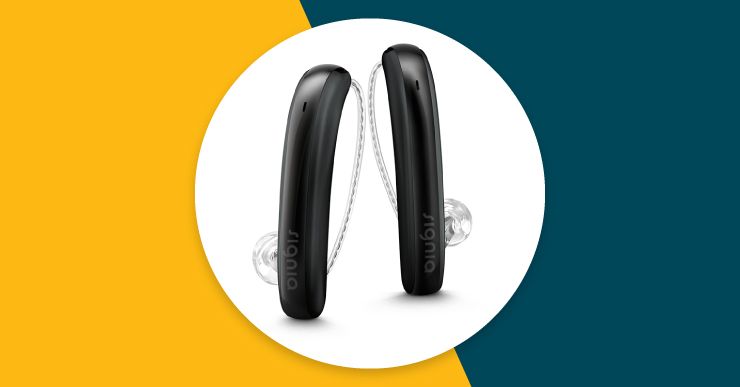 Along with cleaning the hearing aids daily, you can protect them from moisture when you are out in cold weather. Here are some of the best tips for hearing aids protection:
1. Use aid dehumidifiers 
Investing in dryers or dehumidifiers made especially for hearing aids is a good idea if you want to protect them from cold weather.
Whenever you're indoors from outside, clean your aids and the dehumidifier to dry the hearing aids. Today you have the option of the standard dry kits provided by most hearing aid manufacturers. Some of the top manufacturers are Oticon, Phonak, ReSound, Sivantos, Starkey, Widex.
Also Read:- The Big 6 Hearing Aid Brands
But most effective, especially for people living in humid conditions or during times of the year when you sweat a lot, would be to invest in an 'electronic' dehumidifying kit. These are much more effective in removing moisture from your hearing instruments thereby improving the lives of those expensive ear gadgets. Further, in today's times of Covid, they also provide UV protection that kills viruses!
2. Use earmuffs and sweatbands
Wearing ear muffs can provide adequate hearing aid protection. Because they keep the region around your ears warm. In addition, some of the earmuffs are specially designed to avoid unnecessary noise.
Sweatbands are another excellent option for hearing aid protection. Not only in winters, but whenever you go out for any sporting event, you must wear a sweatband because it catches moisture and prevents it from entering your ears and hearing aid.
3. Clean hearing aids daily
It is essential to thoroughly clean your hearing aids daily to last as long as possible. When cleaning, make sure you use a soft, clean, and dry cloth to avoid further damage.
The same procedure can also be accomplished using a hearing aid dryer. These dryers are easy to use and are worth investing in. All you need to do is leave your hearing aids in the dryer overnight, and the following day they are dehydrated, moisture-free, and ready to use.
4. Use extra batteries 
There are two ways of powering your hearing aids – (i) with lithium-ion rechargeable batteries, and (ii) with replaceable zinc-air batteries.
If you are using hearing aids with replaceable batteries, you must keep some extra batteries. This is because cold weather can drain batteries more rapidly, and you may need them.
Moreover, it is wise to remove the batteries once you're indoors to let the device dry out and breathe. At this time, you can consider using the dry spare batteries instead of the moist ones and let them dry for more time.
On a side note, you should use hearing aids with rechargeable batteries for better overall damage protection. Also, it is important to find the hearing aid that is best for you.
Also read:- Different hearing aids: Know which is best for you!
5. Avoid hearing aids in winter outdoor activities
Winter sports activities such as skiing, snowmobiling, or even casually immersing yourself in snow could damage your hearing aids from possible moisture buildup when indoors. Do not leave them in cars or even coat pockets.
Also read:- 4 Ways To Take Care Of Your Hearing Aids
In that case, it is advised to avoid wearing hearing aids when participating in strenuous outdoor activities in winter. Because, as you know by now, precipitation can build up moisture and damage them.
Hearing aids are modern devices and are built to keep up with you through the echelons of life. But like every other mechanic, these devices too are susceptible to damage, and moisture is one of them.
We hope these tips will help you take care of these instrumental pieces of technology.
With more than 100,000 happy customers and 40+ years of experience, Centre For Hearing is helping people with auditory problems.
If you need a consultation on your hearing problem, a new hearing aid, or would like expert advice on which hearing aid is right for you, we're here to help.
Feel free to contact us on +91 9811227269 for a FREE CONSULTATION, or book your free consultation here.