Hearing loss can have an adverse impact on a person's social and professional life.
The best way to deal with it is to visit an audiologist and get the appropriate diagnosis of the types and severity of the hearing loss. The audiologist can offer the best advice about the solutions to an individual's hearing problems. Hearing aids are one of the ways to help the affected individual.
However, there are certain myths and social stigma associated with hearing loss, that makes the affected individual conscious about using hearing aids. For instance, hearing loss is considered an age-related illness and the affected individual may be ridiculed for 'growing old too soon'. This is one of the major reasons why individuals don't like wearing hearing aids, especially the ones that are 'visible' and 'bulky'.
Thanks to the progress in hearing aid technology, the size and visibility of hearing aids will no longer stop an individual from pursuing a solution to his/her hearing problems.
'Invisible Hearing Aids' offer respite as the user enjoys the best of both worlds by hearing well and the aids not being noticeable.
Let's get to know Invisible Hearing Aids in detail.
So… What Are Invisible Hearing Aids?
Invisible or hidden hearing aids have been available for over 26 years. The technology to make the parts of invisible hearing aids smaller is evolving rapidly. All invisible aids come equipped with different levels of technology.
To avail best results, the affected individual should invest in the best technology level that he/she can afford.
Invisible hearing aids can be custom made where all the electronics sit in the shell that fits in your ear canal. These are called Complete In the Canal (CIC) or Invisible In the Canal (IIC) hearing aids.
The RIC (Receiver In Canal) hearing aids can also be considered an invisible hearing aid to an extent since the earwire connecting the receiver to the BTE unit placed behind the ear is transparent and barely visible.
Manufacturers have lately introduced a truly 'invisible' in the canal hearing aid range that fits deeply into the ear canal, with the faceplate almost invisible.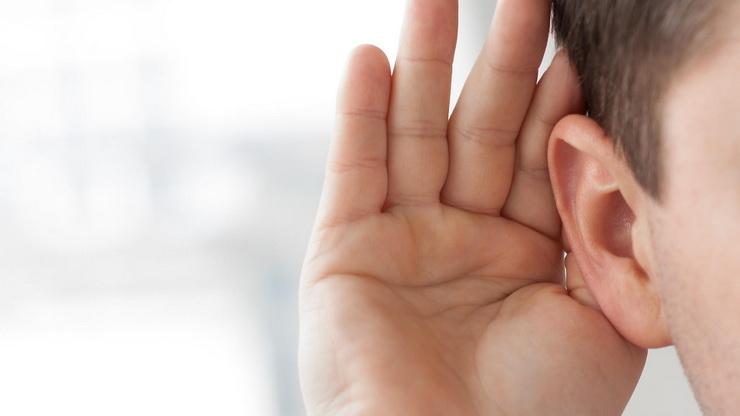 Are Invisible Hearing Aids Suitable for Everyone?
Sadly, the answer is no. The major factor that limits suitability is the size and shape of your ear canal.
If the size of your ear canal is too small or too narrow, these devices will not suit you.
Even with the advancements in technology, this is one aspect that still lacks behind. The manufacturers need a finite amount of space to fit in all the components, and if your ear canal does not offer that space, you simply cannot opt for them.
But besides size considerations, the IIC has a limited output capability which in turn means that the smaller amplifier that fits in this model might not work for all hearing losses. You should be especially careful in the case of a typical 'sloping' hearing loss associated with presbycusis as there is the risk of occlusion (own voice sounding too loud).
Understanding The Types Of Invisible Hearing Aids:
Let's understand the types of invisible hearing aids in detail.
1. Invisible in the Canal (IIC) :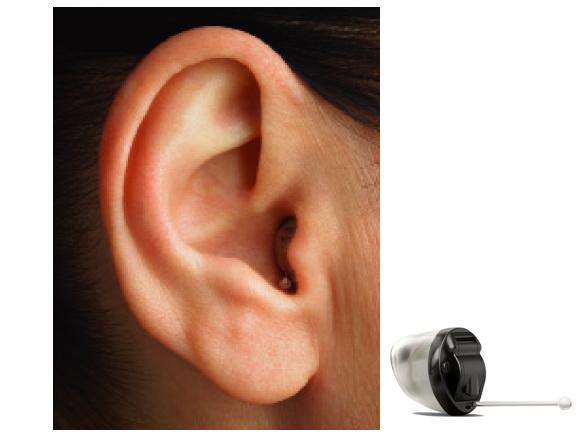 The smallest hearing aids available, these hearing aids are nearly invisible. Often used in cases of mild to moderate hearing loss, these hearing aids are built by taking a deeper impression of the ear canal, right up to the second bend. Here are some of the pros and cons of an IIC hearing aid.
Pros
Are smaller in size
Are practically invisible.
Can be used easily for telephonic conversations.
Cons
Due to the small size, these devices can be hard to handle.
Uses small batteries that can pose a problem for people with dexterity issues.
Shorter battery life – 3 to 5 days depending on usage.
A single microphone which limits its ability to use adaptive directionality features which are very important for people with active lifestyles.
May not be adequately equipped to deal with background noise.
Susceptible to moisture damage.
Susceptible to feedback and occlusion.
Usually are not wireless accessory compatible
2. Completely In Canal (CIC):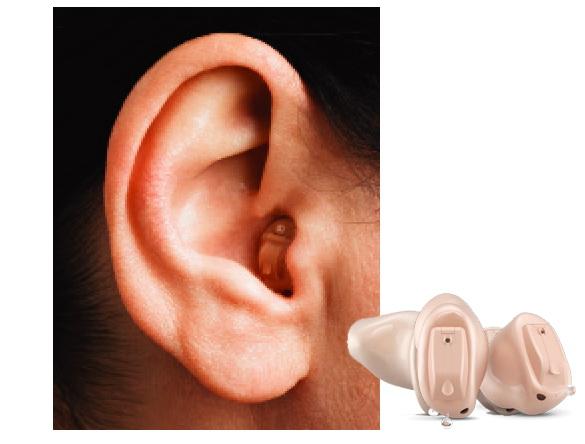 As the name suggests, the CIC hearing aids are molded to fit inside the ear canal with only a small portion of the face visible. These are slightly larger than the IICs discussed earlier.
A small speaker rests on the back of the aid, with the microphone and battery door on its face. A tiny cord helps you remove or wear the device.
Pros
Is useful for those who suffer from mild or moderate hearing loss.
Is less likely to pick up the noise of the wind, since the ear protects the device.
Is easy to use for telephonic conversations.
Has low feedback (sound of the device processing and amplifying its own operating sounds.
Cons
Is prone to earwax and moisture build-up.
Uses small batteries, which don't last very long.
Is not advisable for young children.
3. Receiver In Canal (RIC):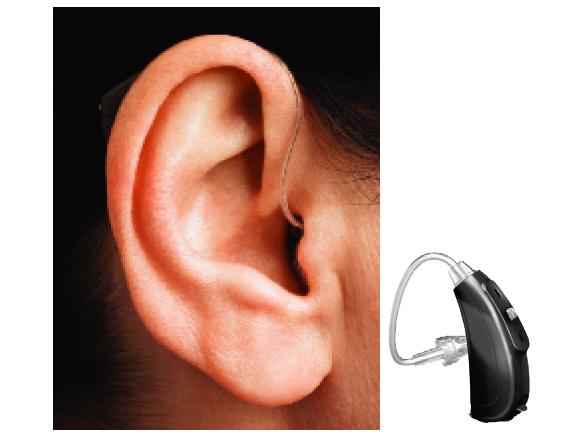 In a RIC hearing aid, the receiver is placed within the ear canal. Since the receiver is no longer a part of the BTE (Behind The Ear) unit but is connected to the BTE component via thin tubing, the BTE unit is particularly light and inconspicuous.
Pros
Avoids the 'clogged up' feeling (occlusion effect).
Is virtually invisible owing to the nearly invisible tubing.
Is suitable for those with a mild to moderate hearing loss.
Cons
Is sensitive to wind noise.
Is susceptible to damage due to moisture.
Types Of Hearing Loss Invisible Hearing Aids Suit Best:
Here are the types of hearing loss that an invisible hearing aid is best suited to.
1. High-frequency hearing loss and invisible hearing aids:
Generally, invisible hearing aids are not suitable for people with high-frequency hearing loss. The problem is that they have a good low-frequency hearing, so putting a device into the ear causes an intolerable blockage. However, this can be avoided by ensuring the invisible hearing aid fits into the bony part of the ear canal. This should put a halt to any blockage but to get the device that deep in the canal might be difficult and very uncomfortable.
2. Moderate hearing Loss and Invisible hearing aids:
Invisible hearing aids are ideal for flattish moderate hearing loss. There are no problems of blockage and the hearing aid output is ideal for this type of loss.
3. Severe hearing loss and Invisible hearing aids:
They are not ideal for severe hearing loss, and most professionals would not suggest invisible hearing aids for individuals suffering from this types of hearing loss.
Top 3 Brands of Invisible Hearing Aids In The Market:
While hearing aid technology progresses every day, with new features being incorporated into the instruments, there are certain brands that offer the best in invisible hearing aids. Here are 3 of them an affected individual can consider.
1. Phonak:
Phonak has two Invisible hearing Aids models.
Virto B Titanium Hearing Aids:
Phonak have just introduced this new hearing aid as part of their latest platform the Virto Belong Range. They have used Titanium for the shell instead of the usual hard acrylic. That is the first time Titanium has been used in the manufacture of a Custom hearing aid.
The material is exceptionally strong which has allowed Phonak to make the shell much thinner than ever before with even more strength. This combined with their new component design will allow them to deliver an invisible hearing device that they say will fit 68% more ears than their previous Virto Venture Nano Invisible hearing aids. The Titanium hearing aid has three strength levels which allow it to cover more hearing losses than ever before. However, it is available in top two technology levels.
Virto B can more reliably sense where the sound is coming from, thereby giving access to better hearing performance.
Benefits and features:
Custom product
Truly Invisible
Non-wireless
Omnidirectional
Battery:10 zinc air
Mild to severe hearing loss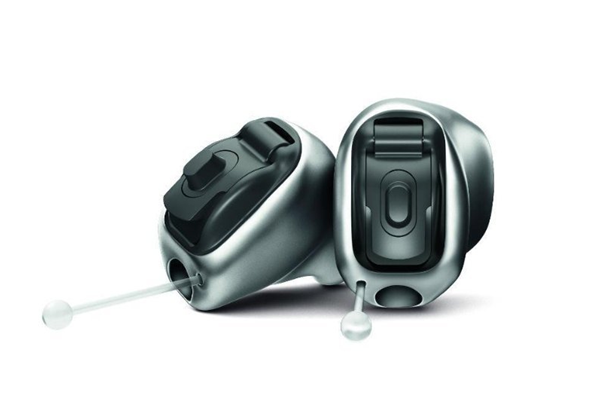 Virto Venture Nano Invisible Hearing Aids:
The Phonak Venture Nano is the latest Nano Invisible Hearing Aid available from Phonak. It is the perfect combination of hearing performance and hearing size. Phonak produce a custom fitted hearing aid to fit completely and deeply into your ear canal, using computer-aided design and the latest generation of advanced materials. Comfort is guaranteed while delivering the sound quality that Phonak is famous for. The most modern Nano is based on the Venture platform and is available in four levels of technology.
Benefits and features:
Custom made to ensure perfect fit
Better localisation as tight fit means users can better determine where sounds are coming from
All purpose use as they can be worn in all listening situations
Extremely durable as all components are contained in one unit
More comfortable as no joined parts mean there are no hard edges
Phonak Lyric Invisible Hearing Aid:
It is the only long wear Invisible Hearing Aid available. The device is worn 24 hours a day, seven days a week. Phonak introduced the hearing device several years ago. It is specially fitted by a trained professional who checks the size of your ear canal and places the device in your ear.
The Lyric is not suitable for everyone for two reasons. Firstly, the device will fit only certain shapes and dimensions of the ear canal. Secondly, if you have excessive waxy ear canals or perforated eardrums, this device is not for you.
Benefits and features:
You never have to take the Aid out
You can wear it even in the shower
No constraints
Can be worn for months at a time
2. Starkey:
Starkey has consistently made the smallest invisible custom made hearing aids. Starkey introduced the original Soundlens years ago and updated it last year with the Soundlens Synergy making the device even smaller they added second wireless invisible hearing aid to the lineup. These are available in top three levels of technology. Starkey Soundlens Synergy comes in two styles Wireless and Non-Wireless.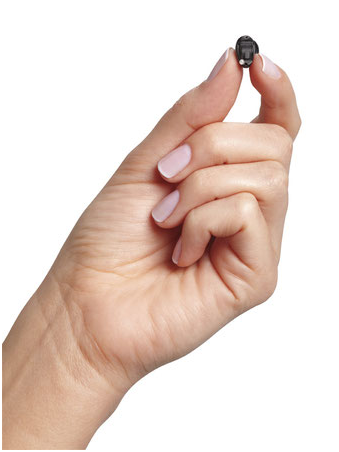 3. Signia:
Insio Primax IIC:
Siemens introduced Insio Primax IIC last year as part of the Primax introduction, and it is one of the most powerful Hearing Aid. It covers hearing losses well into the severe range which is unusual for a hearing aid. It is available only in top three levels of technology.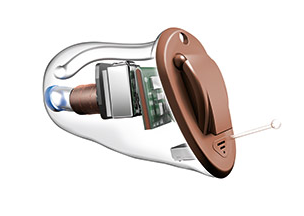 Insio Primax Silk:
Signia says that Silk is the first completely-in-the-canal hearing aid that's both almost invisible and ready to use. It is designed to fit 80% of all ear canals. Silk allows a possibility that you can walk into the Audiology office and walk out the same day with a new hearing aid without having to wait for a custom built device.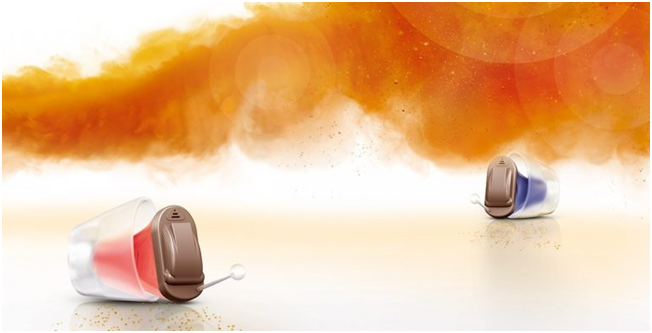 Cost Of Invisible Hearing Aids:
The cost of Invisible Hearing Aids depends upon the following factors:
The level of technology used in the Hearing Aid, which keeps improvising every year.
The size of the Hearing Aid. Smaller the size, costlier they are.
Automatic versus manual. Automatic ones are costlier.
The selection of the hearing aid should be done only after a proper consultation with the audiologist. The hearing aid best for the type and severity of hearing loss you suffer from may not be an invisible hearing aid. Choose a hearing aid that helps you hear as naturally as possible!
If you are looking for solutions to your hearing woes, get in touch with Centre For Hearing today!
Call us on +91 9811227269 for a FREE CONSULTATION!