Hearing aids can be a fantastic option to combat hearing loss, and they have only become more sophisticated in recent years. But at times, hearing loss reaches a particularly critical stage where such devices become ineffective, as the inner ear is too damaged to transmit sound to the auditory nerve.
In this scenario, Cochlear implants, a technology that has improved by leaps and bounds in the last decade, can drastically improve hearing once implanted. Their most significant beneficiary are the children, who can experience a childhood with perfect hearing.
More importantly, they can develop everyday language skills, allowing them to communicate seamlessly with everyone throughout their lives.
In this blog post, we'll explore everything you need to know before you buy your first cochlear implant, from all the components of these devices to which models are perfect for your lifestyle.
What Are Cochlear Implants?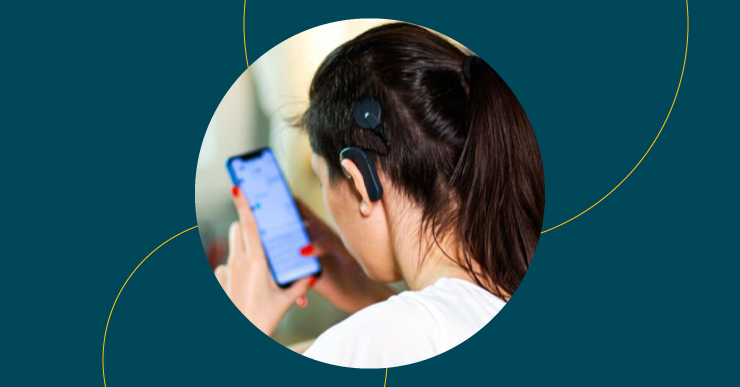 A cochlear implant is a neuroprosthetic, a device which replaces or supplements a function of the nervous system which has been impaired—in this case, the auditory function.
A hearing aid amplifies sound from the outside world. On the other hand, a cochlear implant uses electrical signals to stimulate the auditory nerve, mimicking sound even if parts of a person's ear are too damaged to transmit it. The auditory nerve then sends these signals over to the brain, which interprets and reacts to them precisely as it would to regular sound,
Cochlear implants are suitable for both children as well as adults.
Adults are eligible for this implant if they:
Experience severe to profound hearing loss.
Have already developed speech.
Possess a word recognition score (WRT) of less than 50% in an aided audiogram, meaning with hearing aids in use.
Children might be suitable candidates for cochlear implants, provided:
They have severe to profound hearing loss.
They are under 5 years of age. It's noteworthy that the results of the implant tend to be significantly better when the surgery is conducted earlier. Ideally, an implant within the first year is most beneficial.
MRI/ HRCT reveals no abnormalities in their auditory anatomy, particularly the cochlea.
They have a fully functional auditory nerve.
Cochlear Implants can indeed revolutionise the lives of their users. However, it demands patience, training, and practice to decipher the signals they generate.
Typically, within a span of 3 to 6 months post-implant, most adult users can comprehend intricate sounds, like speech, with a reasonable degree of accuracy and comfort.
For children, on the other hand, it often necessitates more intensive speech therapy or auditory verbal therapy, spanning 1-2 years.
Watch this interesting video below on 'how cochlear implants work'
Parts of Cochlear Implant: An Overview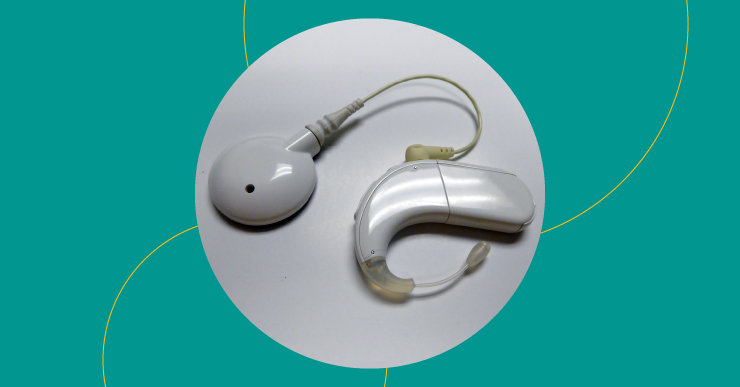 All cochlear implants consist of an internal component and an external component.
The external parts of cochlear implants are as follows:
Microphone
The microphone picks up sounds from the environment. It is usually placed above the pinna or the shell of the ear. However, some innovative models place it right at the ear's entrance. Both kinds of implants have advantages and disadvantages, and your audiologist can help you decide which is right for you.
Many modern cochlear implants have multiple microphones, making them more sensitive and easy to use. Special waterproof, rugged and inconspicuous variants are also available, so your choice can be tailored perfectly to your lifestyle.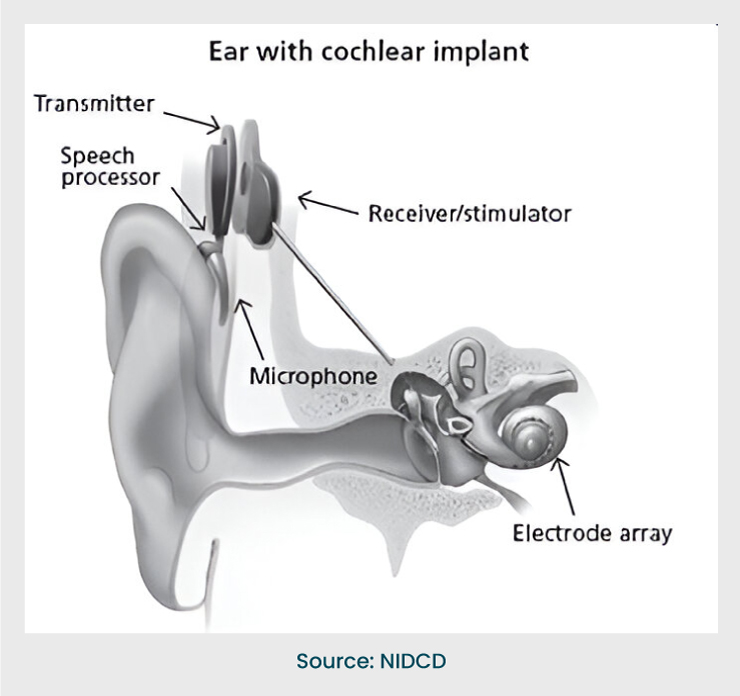 Speech Processor
The speech processor, worn behind the ear, organises the sound picked up by the microphone. Ambient noises are filtered out, while speech is prioritised. It is placed behind the ear and resembles behind-the-ear hearing aids.
Some of these are also waterproof and available in a wide array of colours. They may also allow you to adjust the volume of the sound, either via controls directly on the unit or through a remote control or mobile app. They can connect to audio devices like phones, laptops and televisions so that you can stream the sound on them.
Headpiece
The headpiece is among the crucial parts of cochlear implant that collects the processed sound, converts it into electrical signals, and transmits it into the inner ear.
The headpiece is located on the scalp, held in place via magnets. While some users encounter problems with the headpiece sliding out of place, there are many simple and non-invasive fixes, from wig tape to earmolds.
In some newer cochlear implants, the processor, transmitter, or all three external components are integrated into a single part. However, this is an emerging technology, so an expert can help you determine if it's right for your priorities and budget.
The internal parts of the cochlear implant are often termed the 'engine' of the cochlear implant, as it houses its most powerful components. It is implanted surgically into the user's ear.
These components are:
The Magnet
The magnet holds all the external components in place. Although it may seem like a secondary component, it has been the subject of much research and innovation. This is because ordinary magnets can interfere with MRI machines, meaning users had to choose alternative diagnostic methods or remove their implants before scans.
However, you can now easily find 'MR Conditional' cochlear implants designed to minimise interference—though it's still a good idea to let your healthcare provider know that you're wearing one, so they can take a few extra precautions.
The Receiver
The receiver, among other critical parts of cochlear implant, receives the signals from the external components and helps convert them into electrical impulses.
The Electrode Array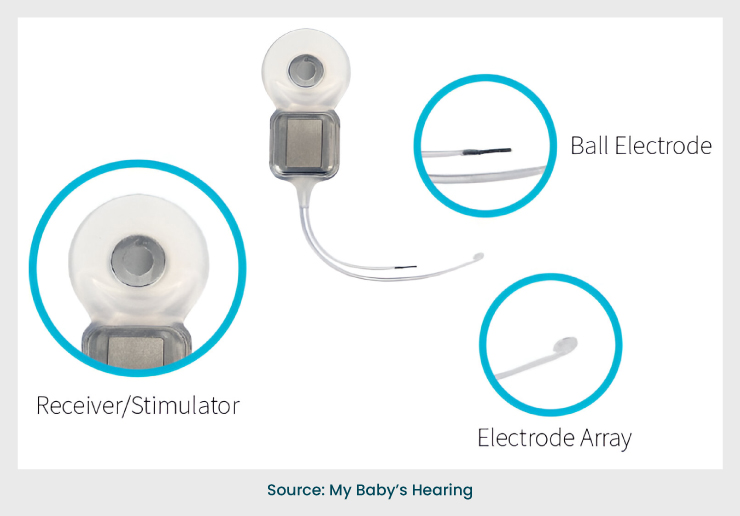 This receiver then sends the electrical signals to an electrode array placed inside the cochlea, the snail-shaped innermost ear chamber. The electrodes stimulate the auditory nerve like sound vibrations would, and these signals are sent to the brain.
Brands of Cochlear Implants: Medel (Austria), Cochlear (Australia), Advanced Bionics (Switzerland)
Are Cochlear Implants Right for You?
Most people are reluctant to use this as the parts of cochlear implants are more complex than regular hearing aids. Additionally, they must also be surgically implanted.
While all of these are valid concerns, and we highly recommend you discuss them with your audiologist, the surgery is minimally invasive and has become remarkably safe in recent years.
Though it may be frustrating not to be able to hear perfectly right away, many cochlear implant users find that being able to hear the voices of their loved ones and live every day more independently is an incredible motivator.
At the Centre for Hearing®, we can take you through every step of the journey to better hearing, from diagnosis to post-operative care.
Following a strict brand-agnostic approach, we can help you find a cochlear implant matching your hearing care needs and budget from the most reputable Indian and international brands.
Book your free consultation with one of our highly-qualified specialists here or at care@centreforhearing.com.