Hearing aids are available with two main types of power sources – rechargeable and disposable batteries. Traditionally, hearing aids have commonly used disposable batteries, but in recent times rechargeable hearing technology is introducing a world of convenience, thanks to their reliable and easy charging mechanisms.
That being said, have these improvements been enough to make rechargeable hearing aids a success? Find out with us as we look into the growth and development of these devices.
Current Price Range of Rechargeable Hearing Aids From Major Manufacturers.
Most rechargeable hearing aids are available between Rs.48,000 and Rs.350,000 per hearing aid depending on the quality and features provided by the device.
Phonak Paradise: Rs.52,000 – Rs.350,000 per instrument
Phonak Marvel: Rs.48,000 – Rs.325,000 per instrument
Signia Pure Charge & Go: Rs.51,990 – Rs.346,990 per instrument
Signia Styletto Rechargeable: Rs.64,995 – Rs.6,49,990 per pair
ReSound Rechargeable: Rs.55,995 (Model: Key4) – Rs.349,995 (Model: ReSound One 9) per instrument
Widex Magnify100 RIC: Rs.48,500 per instrument
Widex Moment platform: Rs.70,000 – Rs.325,000 per instrument
(All prices are as of January 2021)
The Evolution of Rechargeable Hearing Technology
While rechargeable hearing technology has been around for a few years now, it took time for most of the brands to adopt it into their instruments owing to various reasons.
Some brands like Starkey and Widex first introduced rechargeable batteries, rather than the entire instrument being chargeable. This required the batteries to still be taken out of the device, which wasn't always an easy task for older people to manage with the tiny size of the batteries. Secondly, the technology wasn't all that stable at the time – making it difficult for people to trust.
It was only recently, in 2016, with the introduction of the Phonal Belong Rechargeable B-R, that lithium-ion batteries entered the hearing aids technology space.
The onset of these newer battery technologies changed the market entirely while immensely ramping up battery life, among other features. Thus, within a few years, various companies began rolling out their iteration with the new battery tech, Phonak being at the forefront.
Most modern hearing aids come with rechargeable options for quality and comfort. For instance, smaller battery dimensions enable manufacturers to pack in more tech than ever before while reducing the size of the aids.
The World Health Organization predicts that in 2021-2028, the global hearing aids market is expected to increase at a CAGR of 7.4%, from $6.67 billion in 2021 to $11.02 billion in 2028.
WHO also predicts close to 1 billion people worldwide will be living with some of the other forms of hearing issues. 
Bulky, externally rechargeable batteries cannot power the future generations, who don't let any disability come in their way to success. So, rechargeable hearing technology is immensely successful and here to stay.
FAQs on rechargeable hearing aids
How long do hearing aids take to charge?
– Modern hearing aids can charge from empty to full within 3-4 hours
What is the time that the instruments will last on a single charge?
– Rechargeable hearing aids can last for up to 17 hours per charge making them great for both at home or on-the-go usage.
How often do I need to charge my hearing aids?
– Assuming you use your hearing aids 8 hours a day, you can technically charge your instruments once every 2 days. However, we at Centre for Hearing recommend that you charge your instruments daily for 2 hours for best results.
What is the life of the lithium-ion battery?
– Most companies claim a life of 5 years on the battery itself.
How many charges can I get with the power bank?
– The Signia Styletto and Widex Moment chargers can also hold up tο 3 full charges on the go. The same also goes for the ReSound One charger with a power bank.
Ways Rechargeable Hearing Technology Can Help People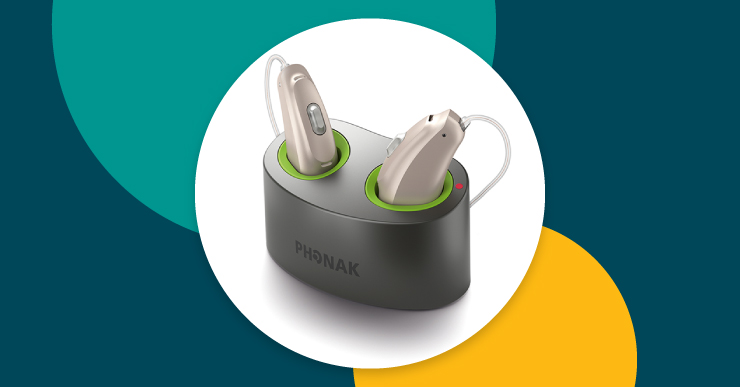 Let's find out how these hearing aids have advanced compared to their traditional counterparts.
1. Rechargeable hearing aids are easy to use
With many hearing issues caused by old age, it is not uncommon for people to be facing other ailments simultaneously. These range from Parkinson's and Diabetes, which can make simple tasks like changing the batteries of a hearing aid quite difficult.
Rechargeable hearing aids can be beneficial and much easier to use in situations like these. Instead of having to fiddle around with the small parts to change the battery regularly, all you have to do is place it on the charger at night and take it off in the morning. Thanks to this, anyone can use these without worrying about any precise and physical tasks.
2. You can save money with rechargeable hearing technology
While rechargeable hearing aids are often more expensive than traditional ones, they tend to be much cheaper in the long run. This is because, unlike normal hearing aids, which require a new battery every week, rechargeable hearing aids can use the same battery for years.
So, even if your single-use battery costs a fraction of the amount of a reusable battery, buying it hundreds of times every year tends to make recharging a much cheaper alternative.
3. Rechargeable hearing aids are environment-friendly
A common problem with single-use batteries is the amount of toxic waste they release into the environment.
With traditional hearing aids needing regular battery changes over many years, this adds much lead and acid.
On the other hand, rechargeable hearing technology is much more environmentally friendly. Instead of being thrown into the garbage within a week, these batteries last for multiple years, making them better for the environment.
4. Rechargeable hearing aids battery life has come a long way
While the older generations of rechargeable hearing technology could only last for a few hours per charge (with Nickel-metal hydride (NiMH), this has changed thanks to Lithium-Ion (Li-Ion) batteries immensely.
Newer products can last through whole days without any issues, and you can charge them just like you'd charge your smartphone. These large batteries can also fully charge in just a few hours! This makes them easier to carry around and reduces charging between the day.
Which Rechargeable Hearing Technology Is the Best?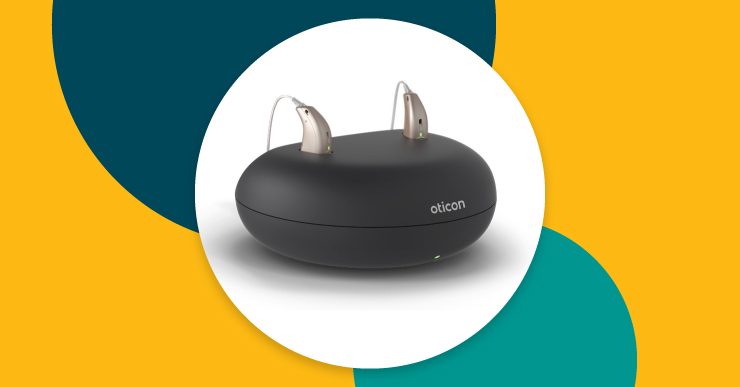 At the Centre For Hearing, we focus on testing and finding the best hearing aids available. To this end, polling conducted amongst our team of audiology professionals indicates strong favorability towards 'Phonak' and 'Signia' branded rechargeables.
The most recent range of Phonak Generation 3 hearing aids has perfect rechargeable hearing aids with short charging times and long hours of usage. Phonak rechargeables also come with a convenient light indicator that lets you know whether the device is on or not, which makes it much easier to use.
Similarly, Signia, Widex and ReSound rechargeables are also innovating the rechargeable hearing technology space with their charges that can also double-up as a power bank. Using the power bank, you can get up to 3 more charges on-the-go so unlike others which require charging directly from the wall, you can take these rechargeables on long trips or vacations and have a hassle-free time!
Here are some of our suggestions for the best rechargeable hearing aids currently available:
Signia (German) Rechargeable hearing aids:

Pure charge and go (RIC hearing aids)
Styletto (with battery bank)
Motion charge and go (BTE hearing aids)
Recently launched ITC rechargeable Insio Ax hearing aids as well as Active Pro In Canal hearing aids (Active Pro look like Apple Airpods)

Phonak (Swiss) Rechargeable hearing aids:

Audeo Paradise Rechargeable RICs
Bolero Paradise Rechargeable BTEs
Naida Paradise Rechargeable Super Power BTEs

Oticon (Danish) Rechargeable hearing aids:
Widex (Danish) Rechargeable hearing aids:

Widex 'Moment' – Premium Platform
Widex 'Magnify' – Middle Platform

ReSound (Danish) Rechargeable hearing aids:

ReSound 'One' – with a battery bank of 3 charges (Premium Platform)
Resound 'Quattro' (Previous generation)

Starkey (USA) Rechargeable hearing aids:
If you are facing hearing issues or are planning on changing your hearing aids, be sure to visit Centre For Hearing to receive expert advice. We have helped more than 100,000 individuals and, with 40+ years of experience, will be sure to help you find the best hearing aids and solutions for your situation.
Find out How to get free hearing aids consultation here or call us on +91 9811227269