Poor sound quality is one of the most common reasons people give to avoid wearing hearing aids.
In fact,
Sound quality has been revealed to be the second-most important factor related to customer satisfaction improvement, as well as the second-most desired improvement sought by hearing instrument wearers.
But… What Exactly Is Meant By Sound Quality?
For hearing instrument wearers, it may be more appropriate to think of sound quality as describing how amplified sounds fit within their range of hearing – whether sounds are distorted, and the degree to which undesired sounds (e.g., background noises, acoustic feedback, or signal processing artefacts) are heard.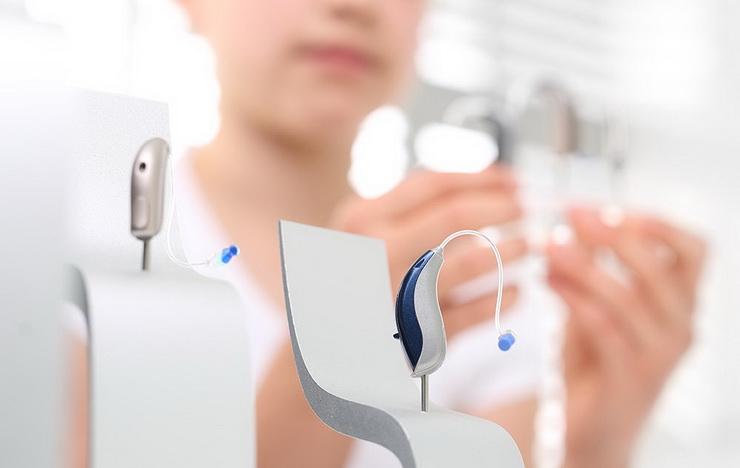 Better sound quality to the users often means the following:
More Soft Sounds Audible and Loud Sounds Less Painful
Addressing Background Noise
Less Whistling and Buzzing
Natural Sounding and Sound of Voice
Researchers are continuously working on making hearing aid devices better; so as to improve the listening experience of the people suffering from hearing loss.
However, it is also the responsibility of the user to take care of the hearing aid to optimise performance.
Hearing aids are delicate instruments that need proper care regularly so as to increase the machine's longevity. Your audiologist will give you proper guidance for keeping your hearing aid in good condition for as long as possible. This will not only improve the performance of the device but will also provide a better sound quality.
At the end of the day, it is your responsibility to take care of your precious device, and your hearing health as well.
How To Get Better Sound Quality From Your Hearing Aids
Here are a few ways to improve the sound quality of your hearing aids!
1. Clean Your Device Regularly
You must clean your device daily with a soft, dry cloth to remove dirt and impurities so as to avoid any blockages or disturbances in the hearing aid devices.
Remove the earmolds to clean them up with a mild soap solution. Dry them properly using forced air blower or hearing aid dryers (not with hair dryers, microwave or oven), and make sure that they are completely dry before replacing them in the hearing aid devices.
Consult your product literature for getting a proper guidance on cleaning your device.
2. Replace Batteries Regularly
Consult your audiologist and/or your product literature for instructions on how frequently you are required to change and/or recharge the batteries of your hearing aid devices.
Generally batteries last for about 1-2 weeks; however, it may vary from product to product.
You should always:
Keep spare batteries handy, so as to avoid any issues during emergency situations.
Test your batteries with a battery tester regularly, to check whether they are in full strength.
Store your batteries in a cool and dry place.
Another tip to increase the longevity of the batteries of hearing aid devices is to remove the batteries from your device whenever you are not using it, for example, while you are sleeping or taking a shower.
Keep in mind to dispose of weak and old batteries properly, as they contain toxic substances.
3. Perform Listening Checks Daily
Your audiologist will show you how to perform a listening check of your device, generally by using a listening tube.
You should do this regularly to test whether your hearing aid devices are producing good quality and distortion-free sound. If you find the sound to be cracked or raspy even after changing the batteries, immediately consult your audiologist.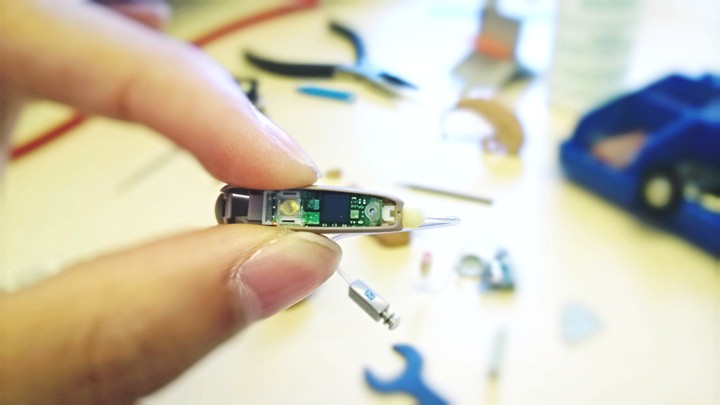 4. Check If The Volume And Program Keys Are Properly Controlled
If you hear weak and feeble sounds even with fresh batteries, then check whether your volume keys are turned up. Even after turning them well up if you hear weak and feeble sounds, then consult your audiologist for reprogramming your hearing aid devices and properly regulating the program keys.
5. Avoid Feedback Sounds
Wear your hearing aid devices properly so as to avoid any feedback from within the device, like annoying whistling sounds.
Feedback occurs when the sound comes out of the earmold and re-enters the microphone. It arises mainly when they are fitted improperly.
These noises affect the sound quality and the overall performance of the machine. Hearing feedback might suggest that the earmold is too small, and it needs to be changed. So clean your device and your ear canal regularly, or get your earmolds changed, by consulting with your audiologist.
You can also try turning down the volume, as it not only reduces feedback but also allows you to hear only the important sounds. However, modern digital hearing aid devices come with a feedback cancellation feature.
6. Prevent Moisture From Entering The Device
Avoid your device from getting wet or catching moisture. It is very important to dry clean your hearing aid from time to time and to take it off before going to the shower.
Always remove hearing aid devices in a safe and dry place, such as your bedroom where you can sit down and remove them properly, and not in your bathroom. Also, remove them by laying a soft cloth, to cushion the blow and to avoid bouncing of their parts over a hard surface.
Always store your hearing aid devices properly in the product box, and in a cool and dry place. Nowadays, electronic dry kits (costing approximately Rs.5,000/-) are available from some companies. Ask your Hearing Care Professional for more information on this. These are much more effective and help in increasing the life of your instruments.
If by any chance your device falls in water, then immediately remove its batteries and keep the battery doors open, and dry them completely with hearing aid dryers.
Rest them for about an hour or two, or if possible, overnight. If they do not work in the morning, even with fresh batteries, then consult your audiologist immediately.
Preventing moisture from entering into your hearing aid devices will not only improve their sound quality but will increase their longevity as well.

In the end, it is always ideal to consult your audiologist to give you the right type of hearing aid devices according to your specific needs and to make minor adjustments in them.
Never take any decision yourself, as all hearing aids would not suit you. It is your duty and responsibility to take proper care of your ear, which is an extremely important organ of your body, and your ear health determines your overall quality of life.
Don't strain yourself to hear anymore! At Centre For Hearing, we provide the most comprehensive diagnostic facilities and the latest technology in hearing aids.
Call us on +91 9811227269 for a FREE CONSULTATION!
Locate a Hearing Aids Centre Near You: