Like everything else, hearing aids too continue to evolve as technology advances.
Contemporary hearing aids are often referred to as 'smart', mainly owing to their adaptability to different listening situations without the intervention of the user. Let's find out what are 'Smart' hearing aids and how their technology is helping people hear better every day!
Defining Smart Hearing Aids…
Smart Hearing Aids are the most popular and effective treatment option for any degree of hearing loss.
The automatic functionality in smart hearing aids allows users to interact with their environment naturally while the device's algorithms sort out the noise and enhance desired sound in real time.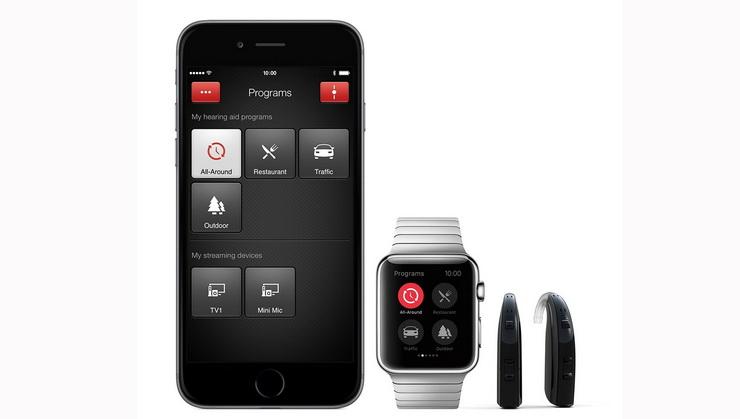 In today's communication-driven society, you need to have all the audio possible streamed into your ears (link to 'modern hearing aids helping music lovers' article) safely and without distortion. With smart hearing aids, you can synchronise all of your devices and navigate between audio sources with ease, and without sacrificing discretion or audio quality.
Features of A Smart Hearing Aid
Here are some features that distinguish smart hearing aids from the rest!
1. Highly Intelligent:
They are the only hearing aids clinically proven to deliver better than normal hearing in environments like busy restaurants and cocktail parties.
2. The Ability To Adapt:
Whether you are driving a car, playing golf in the wind, at a concert or restaurant, smart hearing aids automatically detect and adapt to that environment. No manual adjustments are required.
3. Connectivity:
These hearing aids work with both i0S and Android devices, transforming into your own high-definition personal headset.
Previously, using Bluetooth with your hearing aids drained batteries quickly.
Smart hearing aids correct this problem so you can enjoy any listening experience all day long without worrying about battery life.
Using Bluetooth technology, smart hearing aids can connect to a variety of devices, such as TVs, smartphones, doorbells, smoke alarms, and more. As a result, the hearing aids are essentially turned into high definition headsets that make taking a phone call, watching TV, or streaming music, a seamless listening experience.
4. Autonomous:
The goal of smart hearing aids is to make the hearing restoration process feel as natural as possible by removing wires and other physical connectivity.
While most smart hearing aids allow you to make manual adjustments as needed, the devices will learn your listening preferences over time and begin to make adjustments automatically.
This means you can put your hearing aids on in the morning and not have to touch them again until you remove them in the evening.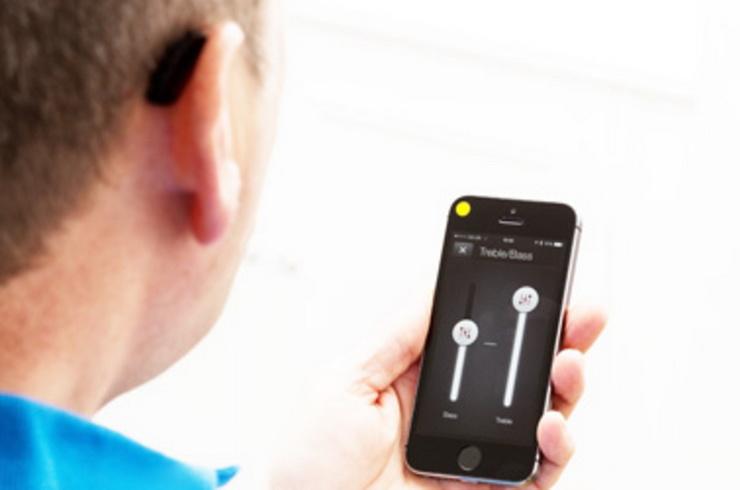 5. Interactive:
You can also control smart hearing aids wirelessly via smartphone apps to adjust volume, program, and even other advanced settings like microphone focus.
If you don't like the settings chosen automatically by your hearing aids, make the changes you prefer so the devices will remember how to respond in similar listening situations.
6. Smart Hearing:
The most important job of your hearing aids is to improve your hearing.
In other words, whether they can connect to your iPhone shouldn't be the primary deciding factor when shopping for hearing aids. Instead, talk to a hearing care professional and choose hearing aids that fit comfortably, have great sound quality, and help you to hear better in a variety of different listening environments.
Smart Hearing Aids Available In The Market
Here are some smart hearing aids you can choose from!
1. Oticon Opn: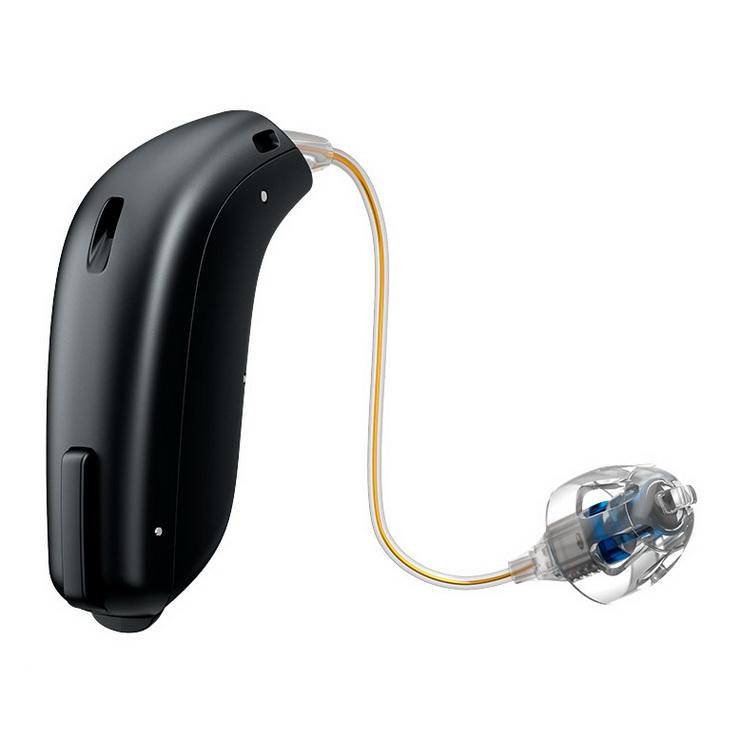 The Oticon OPN hearing aid is recognized as the leading hearing instrument in its intelligent features as well as futuristic processing of sound and connectivity.Though it doesn't have as recognizable a name as Siemens or ReSound, Oticon sets itself apart from the competition with smart hearing aids that connect to more than just your phone.
Along with standard benefits you expect from a modern hearing aid – namely, the ability to isolate a single speaker from surrounding noise so you can carry out a conversation in a crowded room – Oticon's Opn can interpolate all sounds from that same crowded room, filtering out the noise while passing along the vocals, so you can participate in room-spanning dinner party conversations.
This is achieved by the OPN hearing aid's revolutionary Sound Navigator feature.
You can have your hearing aid speak to you if someone rings the doorbell, starts the coffee maker when you turn it on in the morning or buzz your phone when it's time to switch out the battery. And like any smart hearing aid, you can listen to music or make a phone call by pairing it with your phone.
Oticon OPN hearing aids are also the first in the market to be IOT (Internet of Things) friendly. In other words, they can be connected to our IOT devices such as a SMART TV, or SMART House Lighting, or your SMART BMW Car audio system and take cues to make changes as per If This Then That (ITTT) configurations you make yourself.
2. ReSound LiNX / ReSound ENZO: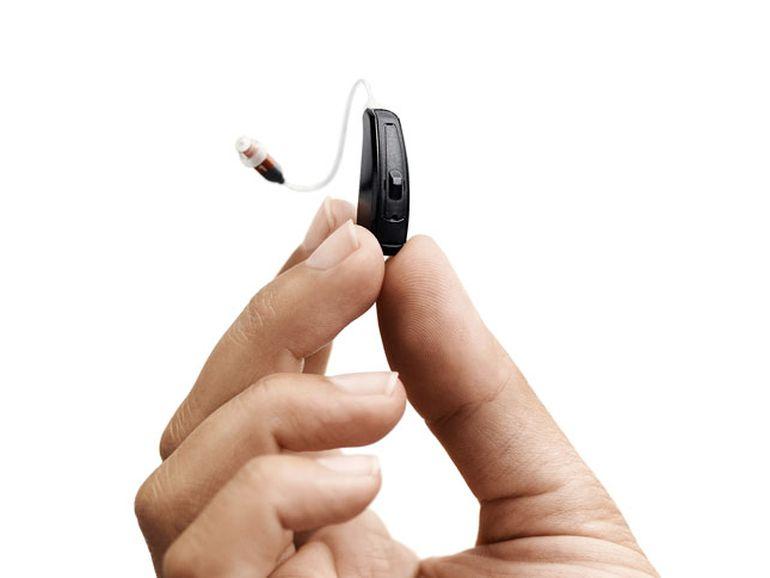 ReSound is one of the world's premier brands in hearing aids. The company recently released new versions of their LiNX and ENZO families of hearing aids, and both come with built-in smart features.
The LiNX is designed for people who suffer from mild to moderate hearing loss. They come in a variety of designs, including both in-ear and behind-the-ear (BTE) models.
ReSound also offers its premier ENZO line, which has much more power for people with particularly severe hearing loss.
3. Siemens Hearing Aids: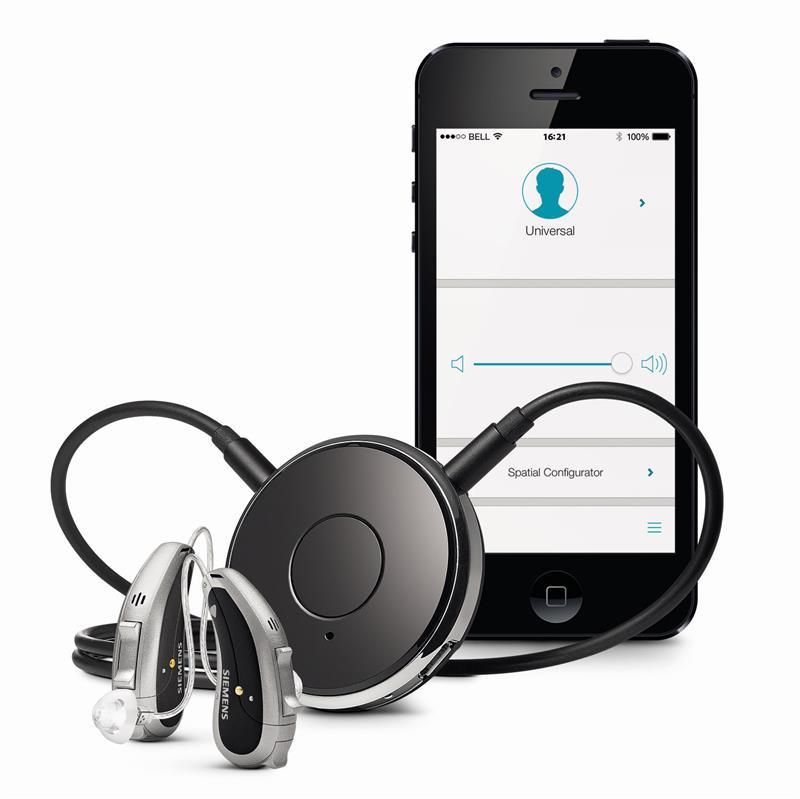 The other major player in the smart hearing aids game, Sivantos (formerly Siemens Hearing) , made an impression at the 2015 International CES with its introduction of smartphone-connected aids.
Over a year later, all Siemens hearing aids now come standard with BestSound, the company's take on adaptive isolation, which lets you pick out sounds amid crowded conversations.
Siemens claims that BestSound actually trumps normal, unassisted hearing for clarity in complex environments like a crowded restaurant.
Siemens' phone apps are relatively straightforward, letting you rebalance sound and stream audio just like you would to a wireless headset. The aids automatically adjust to filter out background noise, such as wind or engine rumble in an aeroplane, without manual tweaking.
Get in touch with Centre For Hearing to find the latest and best range of smart hearing aids!
Call us on +91 9811227269 for a FREE CONSULTATION!
Locate a Hearing Aids Centre Near You: