Hearing aids are helpful in cases of mild to moderate hearing loss. They aren't potent in case of severe hearing loss. People who cannot hear and understand speech have the ideal usage of cochlear implants. 'Centre For Hearing®', India's premier hearing care provider, has some information on diagnosing the degree of hearing loss that you can delve into. Cochlear implants are a ray of hope to those who are deprived of any sensation of sound.
One thing to note is that unlike hearing aids worn inside or around the ear, cochlear implants are surgically implanted. Many myths and ambiguities surround cochlear implants, and many still consider them glorified hearing aids. Throughout this article, we shall discuss the working of cochlear implants and who can benefit from them.
Working of Cochlear Implants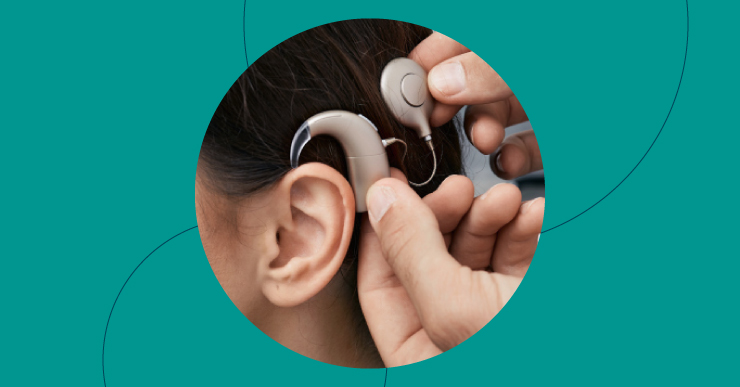 A cochlear implant is a micro device that delivers a sense of sound to the auditory nerve directly. It involves two components; the external component (microphone, a speech processor, and a transmitter) is behind the ear, and the internal one (receiver) is surgically installed under the skin on the temporal bone.
Cochlear implants have the following parts that work in tandem to help adults alleviate hearing loss:
Microphone: It picks up the ambient sound.
Speech Processor: Receives ambient sound from the microphone and sorts relevant sound signals to pass on to the receiver.
Receiver: The receiver converts the obtained sound signals into electric impulses.
Electrodes: An electrode group then disseminates the electric impulses as sound sensations to the auditory nerves.
This makes it clear that cochlear implants are more complex than hearing aids. Hearing aids merely amplify sound to the best possible extent. Cochlear implants, however, recreate ambient sound for people with extreme hearing loss.
Who Is It For?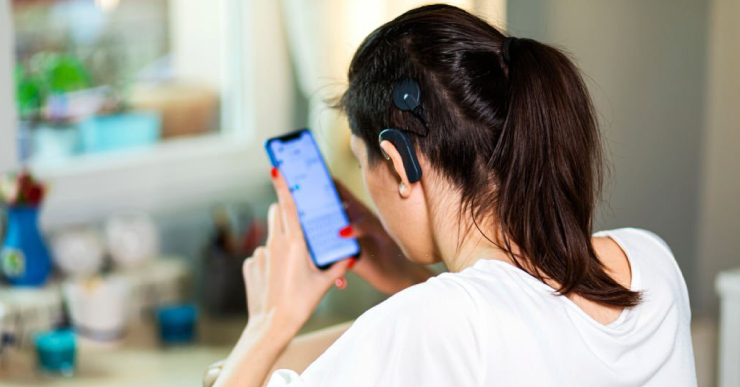 The Indian Speech-Language-Hearing Association (ISHA) updates its journal (JISHA) with ongoing tests on the positive impact of cochlear implants.
Cochlear implants are best suited for:
Individuals with severe hearing loss in both ears
Individuals affected by hearing loss over time
Adults who experienced hearing loss after they had learned language speaking
Adults who have recently lost their hearing ability
Individuals for whom normal hearing aids render no use
People who have to depend on lip reading strenuously
Affected individuals who are determined and updated with all the pros and possible cons of cochlear implants
Life After Cochlear Implants
Similar to any other surgical procedure, getting used to the sound received via the implants takes a while. It is, however, a quick rehabilitation for adults due to their existing language and speech recognition skills. If a person is visiting a hearing clinic for the first time, then you can read about the experience here.
Following is a snapshot of how life looks after cochlear implants:
A team is involved in easing the rehabilitation process and guides the individual at every transition step. This period of getting used to sound quality and texture lasts roughly three months after the initial tuning.
People begin to perceive sounds at different levels. The loud slamming of doors, traffic honks, ambient sounds in a garden, etc., are all heard at their respective decibels. This adds a natural layered hearing that assists them in bouncing back in their lives, thereby increasing their confidence level.
People who once depended on lip reading can hear and understand words clearly. This is a welcome change for the affected individuals and transforms their lives positively.
Apart from benefits, certain precautions also accompany cochlear implants. Individuals are advised to prevent the implant from getting wet. The external components are sensitive to water damage and can be expensive to repair.
The changes might appear daunting  for an individual with cochlear implants, but an expert team of audiologists can make this transition worth it. The Centre for Hearing® is one such expert in India with a great track record of successful rehabilitation.
Centre For Hearing® – Your Trusted Hearing Loss Partner
Treating hearing loss is much more complex than finding hearing aids that suit you. It is a process that involves dedicated professionals collaborating with individuals and determine the severity of the hearing loss. Only after an appropriate determination can a team proceed with a solution that suits the affected individual.
Centre For Hearing® has state-of-the-art clinics across India that cater to all hearing loss conditions with care and expertise. They know the pulse of the hearing loss-induced problems and realise there are other solutions to hearing loss problems apart from hearing aids. You can therefore book your free appointment with the Centre For Hearing® and explore their website for more details about their extensive tests.