Hearing loss leaves a prolonged negative impact on an individual's lifestyle. It can also snowball into worsening health conditions leading to stress, depression, social anxiety, and so on. However, the intensity of these problems depends on the degree of hearing loss. There are various levels of hearing loss, and their identification is crucial in treating the condition.
An experienced and well-qualified audiologist can determine the degree of hearing loss and provide an effective solution. However, without an appropriate ear examination, reaching any conclusion is impossible. Therefore, this article will eliminate any ambiguities regarding the degree of hearing loss while discussing the treatment options.
Also Read: 4 Steps to Fight the Silent Epidemic: Hearing Loss
Degrees Of Hearing Loss and Treatment Options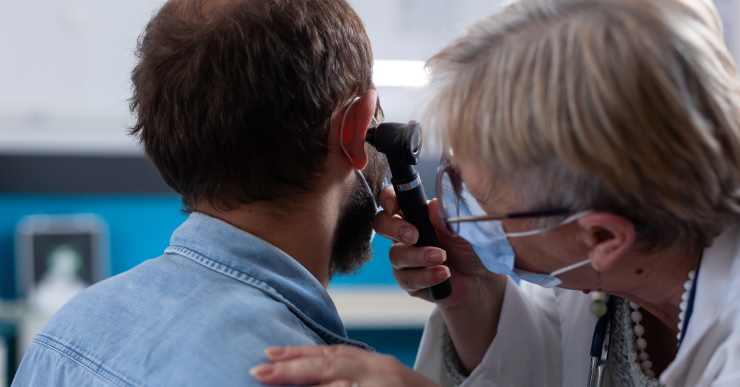 The degree of hearing loss is determined by how loud the sounds need to be for the affected person to hear them. If this loudness exceeds 90 decibels, the condition is characterised as 'profound hearing loss'.
Following are the degrees of hearing loss:
1. Slight hearing loss
In this condition, the sounds below 15 – 20 decibels (dB) are inaudible, like leaves rustling or whispering. Despite a slight hearing loss level, this can still make a regular speech and listening activity a hurdle. Due to the minimal loss level, this is hard to detect immediately.
2. Mild hearing loss
This condition makes sounds in the range of 26 – 40 dB hard to hear. One of the indicators of this category is the inability to hear everyday conversations in the presence of background noise like traffic, TV on high volume, etc. Sometimes, if this happens due to excessive background noise, it can be ignored. However, if the inability persists, then it is classified as mild hearing loss.
3. Moderate hearing loss
This level of hearing loss can be identified when an individual asks people to repeat their words repeatedly. Any sound below the 40-69 dB range is inaudible to people with moderate hearing loss.
4. Severe hearing loss
Dependency on reading lips is a telltale sign of severe hearing loss. Sounds lower than 70 to 94 dB cannot be heard by people affected with this degree.
5. Profound hearing loss
The loudest of sounds are also incomprehensible in this condition of hearing loss. Without a hearing aid, sounds below 90 dB are muffled to the person. This situation calls for action, effective treatment, and a professional to intervene at every step of the process.
Also Read: Diagnosing Hearing Loss: Types Of Hearing Tests
Treating Profound Hearing Loss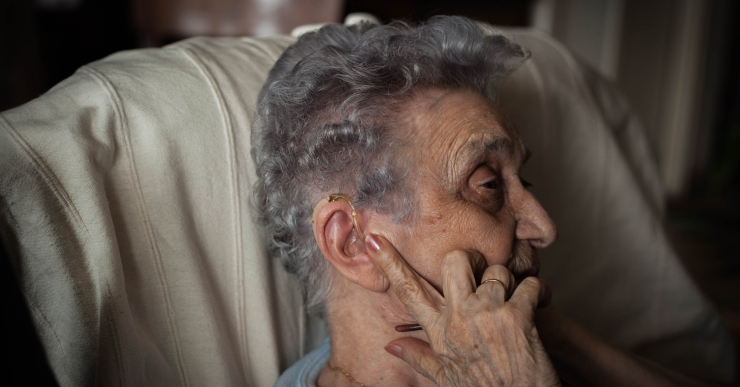 The intervention for Profound Hearing Loss depends on a few factors such as the age, condition and history of the patient. 
Following are the treatment options to consider:
1. Super Power Hearing Aids
Hearing aids can help most patients with severe to profound hearing loss. Modern features in hearing aids such as noise cancellation, frequency transposition/ compression and directionality are very helpful in bringing hearing back into the ears of individuals. Further, hearing aid companies have introduced several accessories which can be paired with their hearing devices for improved listening in challenging conditions, such as:
Partner Mic: It's used for easy communication with another person. A Mic with a transmitter gets attached to the collar of the speaker, which then wirelessly transmits to the patient's ear through their hearing aids – reducing the effects of background noise and distance.
Watch the video here: How to use Phonak PartnerMic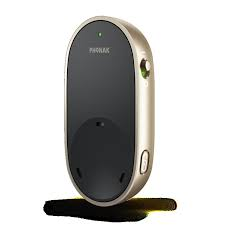 TV Connector: It pairs the hearing aids with the television for direct streaming with production quality and without the interference of background sounds or the loss of sounds as it travels a distance.
Mobile Phone Pairing: You can also connect your hearing aid with Android phone with the mobile phone pairing mode for direct streaming.
Phonak and ReSound stables are well-known for their superpower hearing aids. On the other hand, Phonak Naida, Phonak Sky (for children), ReSound Enzo, ReSound Up Smart (for children) are known for their suitable fittings for profound hearing losses with maximum output ranging up to 142db.
In case of low speech scores (obtained through speech audiometry), adults or older children who have developed speech can be considered for a Cochlear Implant.
Paediatric patients below the age group of 7 years should undergo detailed audiological evaluations of BERA, ASSR, Tympanometry, and OAE. Based on these results, the child must undergo a hearing aid trial with good superpower digital hearing aids. In the event of minimal benefit, the patient might be suggested to consider Cochlear Implants. But before concluding that Cochlear Implants are the safest alternative, the audiologist needs to team up with an ENT surgeon for certain other assessments and evaluations.
2. Cochlear implants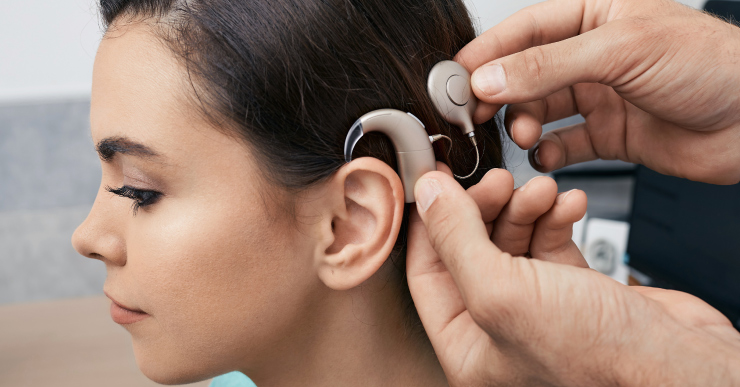 In some cases, the inner ear is found to be severely affected. In such scenarios, audiologists along with ENT surgeons might advise Cochlear Implants for profound hearing loss. Cochlear implants work differently from regular hearing aids. Instead of simply amplifying sounds and using the damaged anatomy similar to hearing aids, cochlear implants instead bypass the damaged portions of the ear (cochlea) and send sound signals directly to the auditory nerve. This is a surgical procedure usually requiring admission to the hospital for 1-2 days.
The surgical procedure is then followed-up with rehabilitation of 3-12 months depending on the age and extent of pre-surgery speech capability of the patient.
Cochlear Implants brands available in India are from the following brands:
Cochlear (Australia)
MedEl (Austria)
Advanced Bionics (Switzerland)
Also Read: Cochlear Implants: The Only Medical Device Capable Of Replacing A Sense
Centre For Hearing – Treating Hearing Loss The Right Way
Due to an overload of information, it gets difficult for people to choose the right clinic for ear treatment. Centre For Hearing is the best choice as they cater to hearing loss with their well-qualified and RCI-registered team of audiologists.
We hold our patient's hands right from the first consultation in every aspect ranging from thorough clinical examination to suggesting a cost-effective solution for any hearing problem. We have state-of-the-art clinics across India to provide free telephonic consultations. Feel free to explore the Centre For Hearing website and reach out to get the best treatment for hearing loss.