Among the many known causes of hearing loss, smoking ranks high. Research has demonstrated that exposure to cigarette smoke, either firsthand or indirectly, can have severe consequences for a person's hearing ability later in life.
As recently as January 2022, researchers found that smokers were more likely to experience hearing loss. Research published (in JAMA Otolaryngology-Head & Neck Surgery) compared the rates of hearing loss over 30 years among current smokers, ex-smokers, and those who never picked up the habit. Hearing tests showed that long-term smokers performed worse.
Similar results were reported in other research. For example, in this JAMA research, nonsmokers living with a smoker had double the chance of developing hearing loss compared to people who were never exposed to secondhand smoke.
In this article, we will discuss the 'adverse effects of smoking on your hearing' and 'how to avoid them.'
Effects of Smoking on Your Ears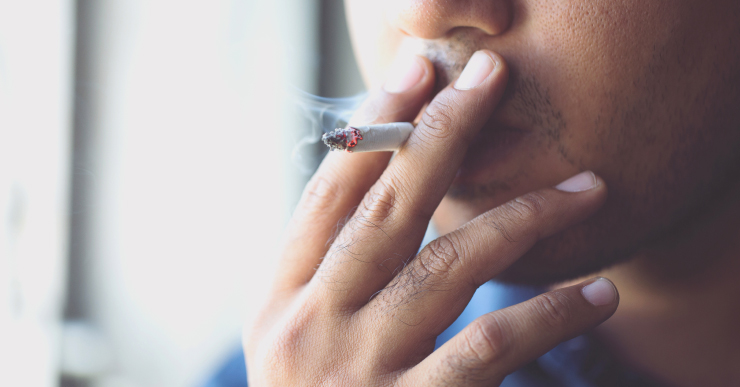 You expose your body to numerous toxic compounds by smoking cigarettes; nicotine and carbon monoxide are two such toxins that may directly impact your hearing. As a result of their effects on the middle ear, you are likely to develop sensorineural deafness.
Breathing is also hampered because of the chemicals in cigarettes that harm the cells lining the eustachian tube (the tube that connects the middle ear to the back of the nose and throat). The harmful cigarette smoke might cause a clog in the tube, inhibiting regular drainage. It also causes immune-suppressing effects, making you more vulnerable to middle-ear infections caused by bacteria.
Additionally, smoking is believed to:
Disrupt the auditory nerve's neurotransmitters, which carry information about the sounds you hear to the brain.
Harm the middle ear by irritating the Eustachian tube.
Generate free radical production, which can damage DNA and lead to further illness.
Makes you more vulnerable to noise-induced hearing loss.
Effects of Maternal Smoking on a Child's Hearing
Women who smoked throughout pregnancy had a much higher probability of giving birth to a deaf child. In addition, studies have shown an elevated risk for hearing loss in children exposed to secondhand smoke in their childhood and teens.
Are Ear Infections a Side-Effect of Smoking?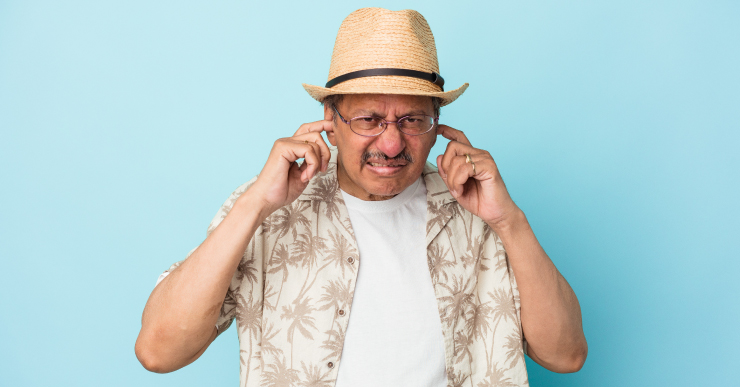 Yes, this can be true for both adults and children. Two factors that contribute to this and make you prone to infection are a compromised immune system and damaged tissues in the nose and ear canal.
However, kids are more likely to get ear infections than adults because of how their ears are built. Therefore, the danger increases if they are also subjected to passive smoking.
Many paediatric health issues, including increased susceptibility to asthma attacks, respiratory infections, and ear infections, are linked to secondhand smoking, as explained by the Centres for Disease Control and Prevention (CDC). In addition, childhood middle ear infections may lead to permanent hearing loss.
The Good News Concerning Smoking and Hearing Loss
The above-mentioned JAMA research from 2022 had some encouraging results: Hearing tests showed that ex-smokers performed better than current smokers, proving that giving up tobacco can help your body and your ears!
Once you've stopped smoking for at least 20 minutes, your blood pressure will naturally drop, and your circulation will improve.
Sensorineural hearing loss that has already occurred cannot be reversed, but if you quit smoking, you will no longer be at risk of damaging your hearing further because of nicotine.
Centre For Hearing
It might be challenging to choose the best facility for ear treatment when there is so much available information; we recommend you choose the one that gives you unbiased recommendations as per your needs. Centre For Hearing's audiologists are highly trained to help you overcome hearing difficulties and support you throughout the journey.
From the initial consultation to the completion of a comprehensive clinical examination and, finally, the recommendation of a cost-effective solution for any hearing condition, the expert team is there for you at every step.
We have cutting-edge medical facilities all around India where you may avail free phone consultations with an expert. Visit our website to learn more about the services and make an appointment with a hearing care specialist today!
Check out our blog for more information related to hearing loss.