Hearing loss of any form and severity is a challenging experience. While most people with hearing loss suffer from "binaural" hearing loss—a condition when both the ears are affected—some lose hearing in just one of their ears.
If group conversations become challenging for you, or it becomes difficult to have a proper conversation with someone in places with a lot of background noise, or you find it nearly impossible to figure out where sounds are coming from, the chances are that you have single-sided hearing loss.
Continue reading to find out more about this condition and what is the right action step to take.
What Is Single-Sided Hearing Loss?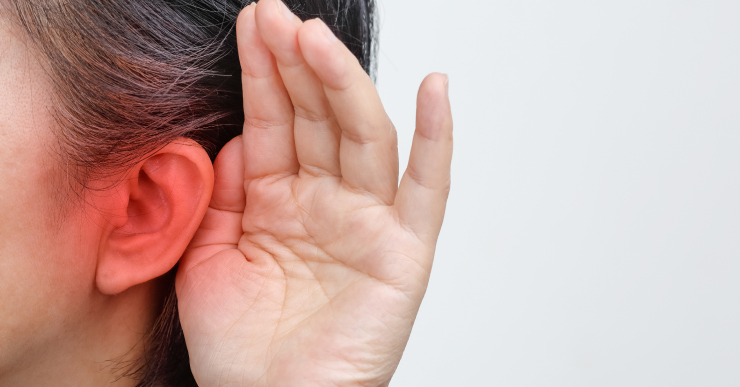 As the name suggests, single-sided hearing loss or unilateral hearing loss is the significant or complete loss of hearing in one of the ears. It can be permanent or temporary.
It can occur to any individual, regardless of age or gender. The loss of hearing can be gradual or sometimes sudden. The cause is often challenging to figure out; however, it is usually one of the following:
Physical damage or trauma to the ear
Viral or bacterial infections in the inner ear.
Severe Meniere's disease
Head trauma
Acoustic neuroma
Diseases such as measles, mumps or meningitis
Genetic disorders
Now, our brain is programmed to hear equally on both sides, and it is vital to have equal sound on both sides to identify where the sounds are coming from.
This is also important when you are in a place with significant background noise. Your brain can easily filter out the background noises only if it knows where the sounds are coming from; otherwise, it becomes difficult to focus on the person in front of you.
So, depending upon the severity of the case, there are several challenges that you might have to face in your day-to-day life if you have single-sided hearing loss.
Problems Associated with Single-Sided Hearing Loss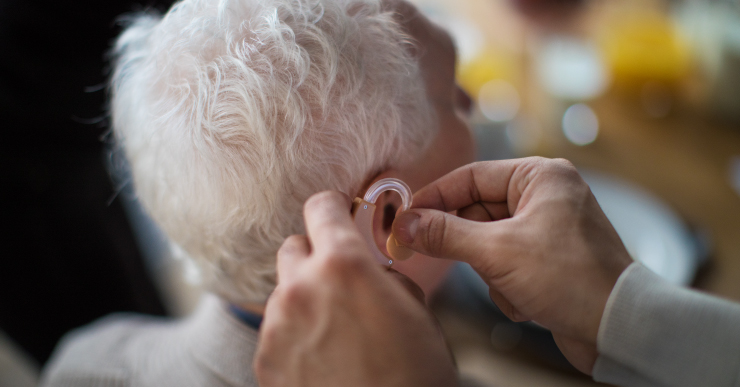 Out of the many problems caused due to hearing impairment in one ears, the most difficult and frustrating can be to figure out where the sounds are coming from.
Our brain recognises the direction of the sound by the ear, which receives the sound first. This is called sound localisation.
Another challenge faced by a person with unilateral hearing impairment is hearing correctly in environments with considerable background noise.
With the brain unable to identify the direction of the sound, it cannot properly filter out the noises that aren't useful. Hence, it becomes pretty challenging to have a proper conversation in such environments.
Another issue is associated with single-sided hearing loss, known as the 'head shadow' effect.
The head shadow effect inhibits high-frequency sounds like most consonants from reaching the excellent ear as such sounds cannot travel around the head to the side of the functional ear.
As a result, it becomes rather difficult and frustrating to communicate as consonants carry the most meaning in the speech.
Thus, when you are unable to hear from one side, it becomes difficult to perform some mundane things such as communicating in a large group, hearing whispers in quiet environments in your bad ear and even crossing the street or going for a jog.
These situations can affect the quality of your life as you might often get irritable and develop stress-related symptoms.
How to Treat Single-Sided Hearing Loss?
Permanent unilateral hearing loss is unfortunately incurable, but some treatments can eliminate most problems caused by it:
1. Cochlear implants
Cochlear implants are one of the best ways to treat single-sided hearing loss if the problematic ear is severe or profoundly deaf. It functions by directly stimulating the auditory nerve and thus becomes the only way the sound can stimulate that side of the brain again. This way, only cochlear implants can restore sound localisation and hearing in noisy environments.
A cochlear implant, once identified as the solution by our Audiology team and associated ENT surgeons, could cost in the range of Rs.7.5 lacs upwards to Rs. 20 lacs for a single ear in India. 
2. CROS and BiCROS
CROS stands for Contralateral Routing of Signal. This involves a pair of devices just like traditional hearing aids. One of them is a transmitter for the affected ear, and the other is a receiver used in the functional area.
The transmitter picks sounds from the affected side and sends them to the receiver on the other side to the good ear.
Though this treatment is quite adequate, it can sometimes make it harder to understand speech in noisy environments.
CROS is beneficial to only those with normal hearing in one ear and total loss in the other. For those people with mild hearing loss in the other ear as well BiCROS is more suitable. It additionally amplifies the sound received by the functional ear for better hearing.
A CRoS or Bi-CRoS solution ranges from Rs.90,000 upwards to Rs.250,000 and is available from a Centre for Hearing clinic near you.
3. BAHA
BAHA or Bone-Anchored Hearing Aid, unlike CROS, requires surgery. In this treatment, a device is implanted in the bone behind the ear, and an external processor receives the sounds on the affected side and sends it to the excellent cochlea through bone conduction or vibrations of the skull.
Thus, life can be challenging if you have unilateral hearing loss, but with the help of the treatments mentioned above, we at the Centre for Hearing can help you with it.
We are associated with over 50 established health care professionals across India, providing one of the best hearing care services with the help of the highest quality hearing aids and cochlear implants from some leading manufacturers.
To book your free telephonic consultation, call us on +91 9811227269 or visit our nearest centre.